Much has been spoken and debated about net neutrality in India. While some of us may not understand the concept completely, the fact remains that net neutrality is the need of the hour. ART'oholic created a bunch of graphics that will not only tell you what net neutrality is but will push you to do your part!
You just have to l og on to www.savetheinternet.in and do the needful before April 24th, 2015. Take a look:
1.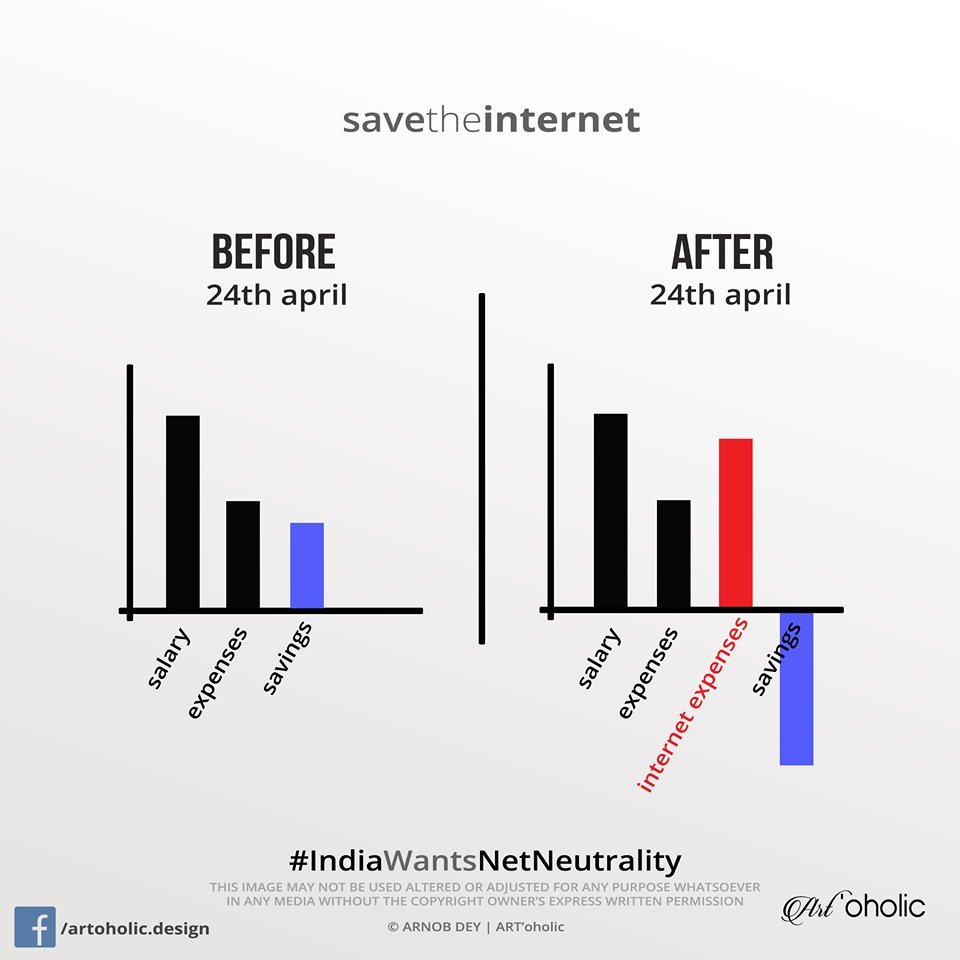 2.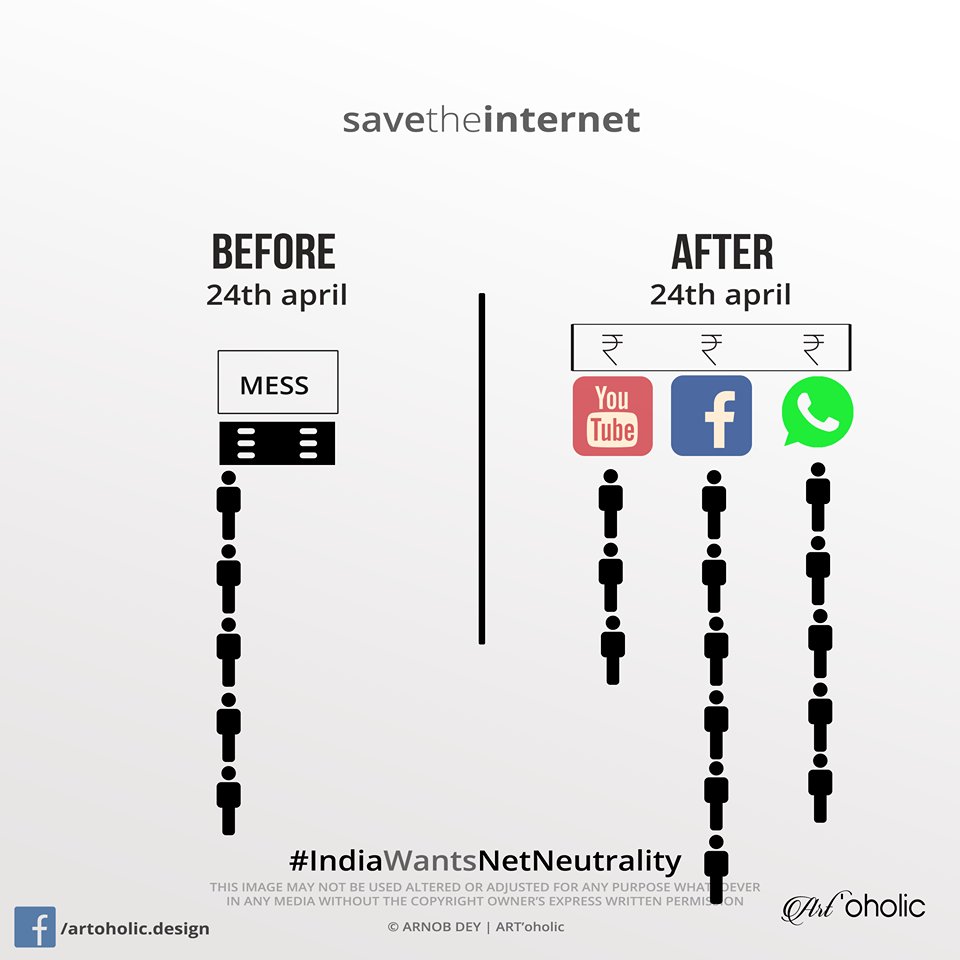 3.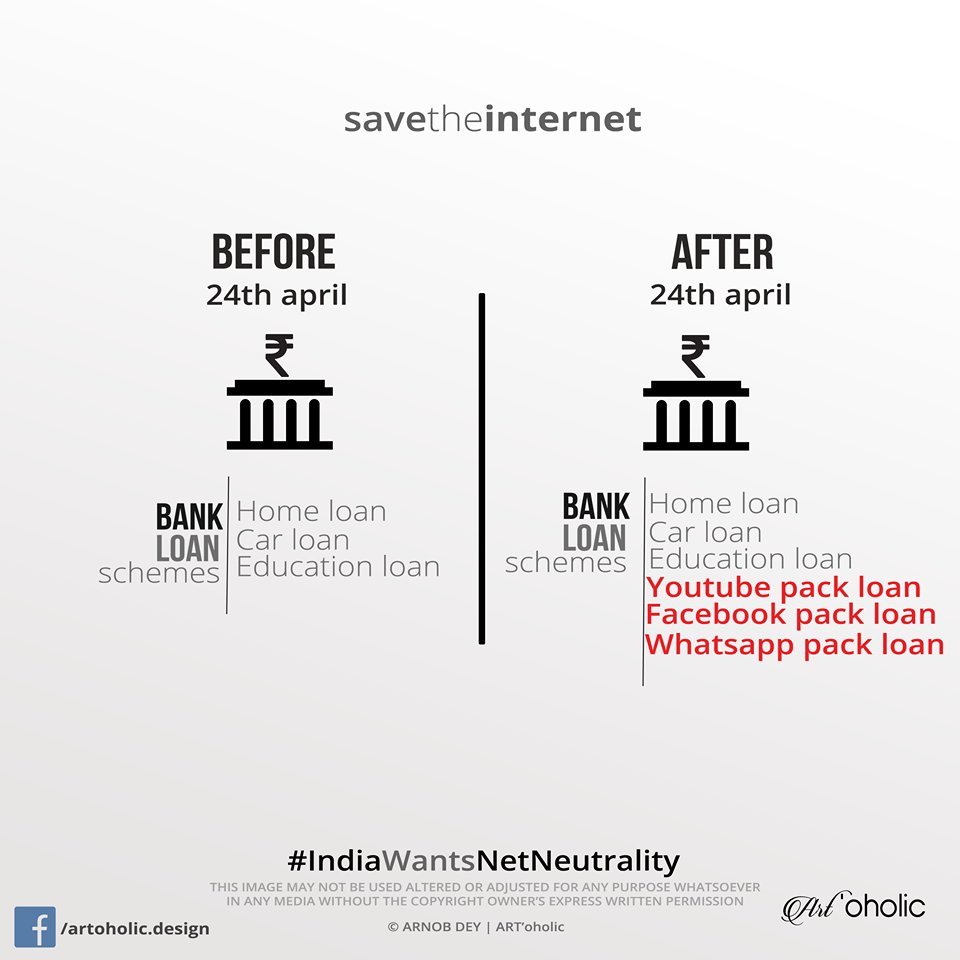 4.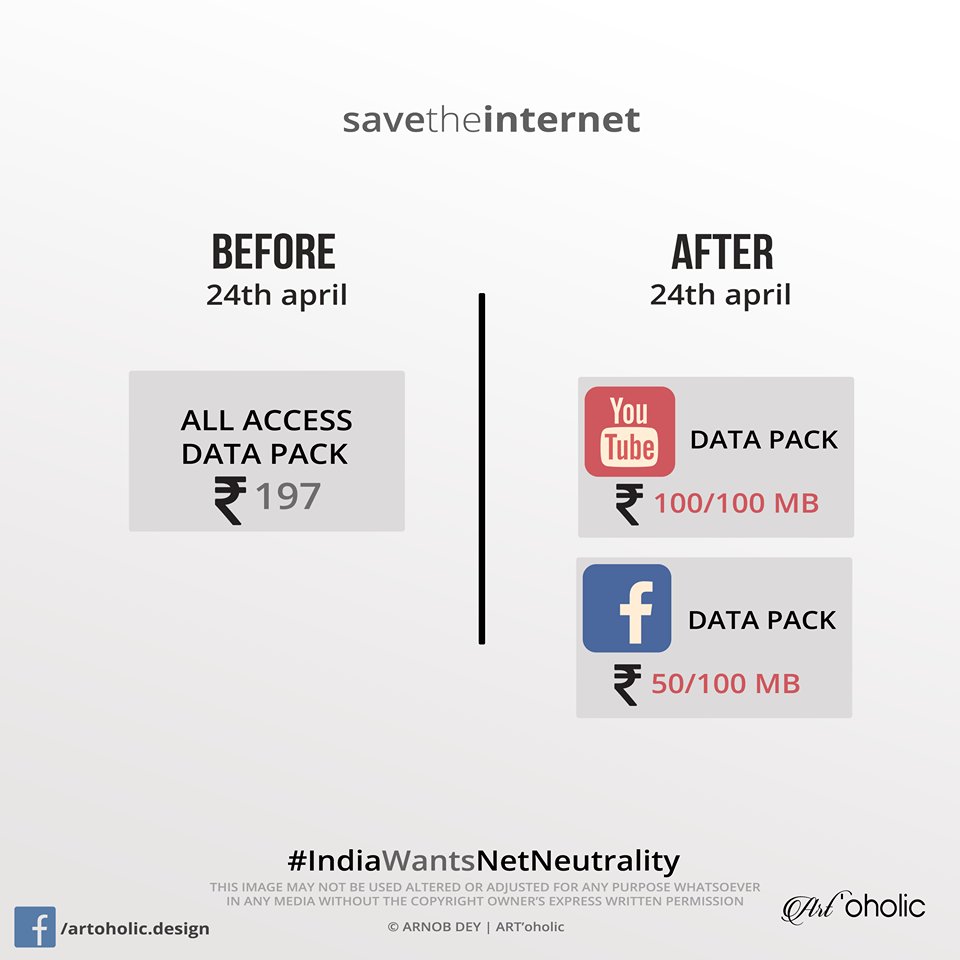 5.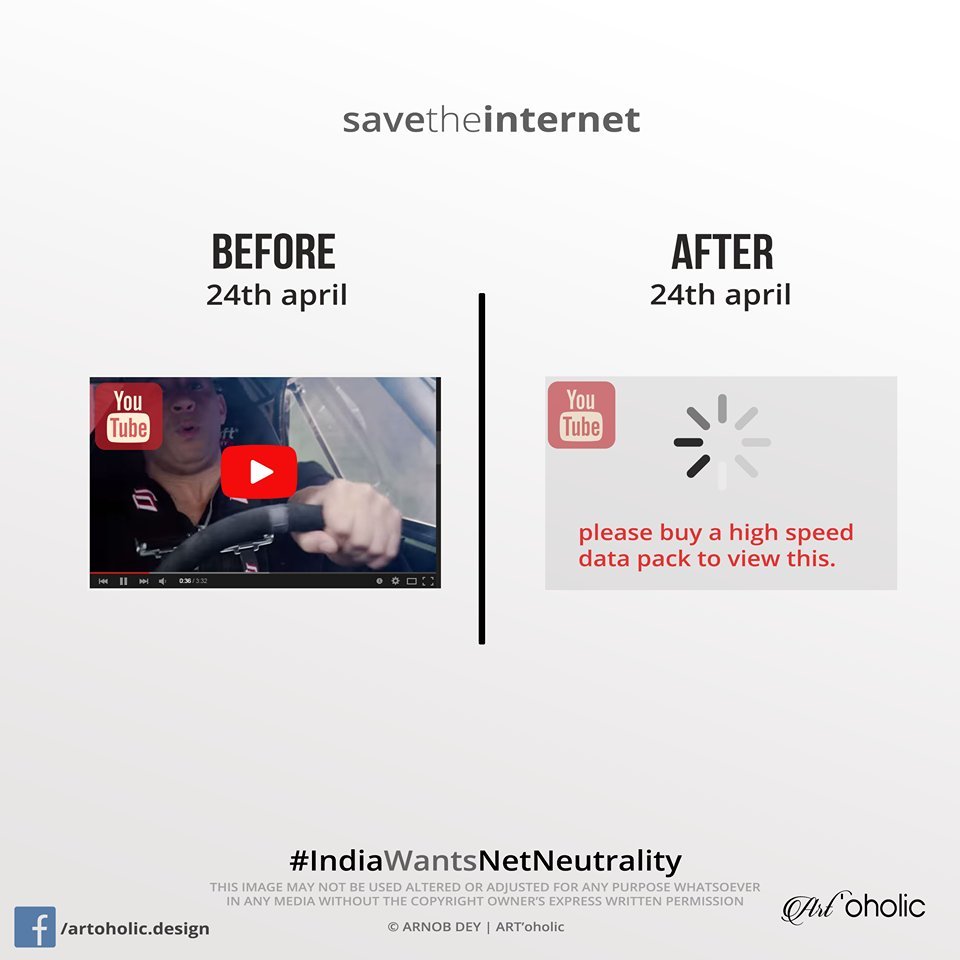 6.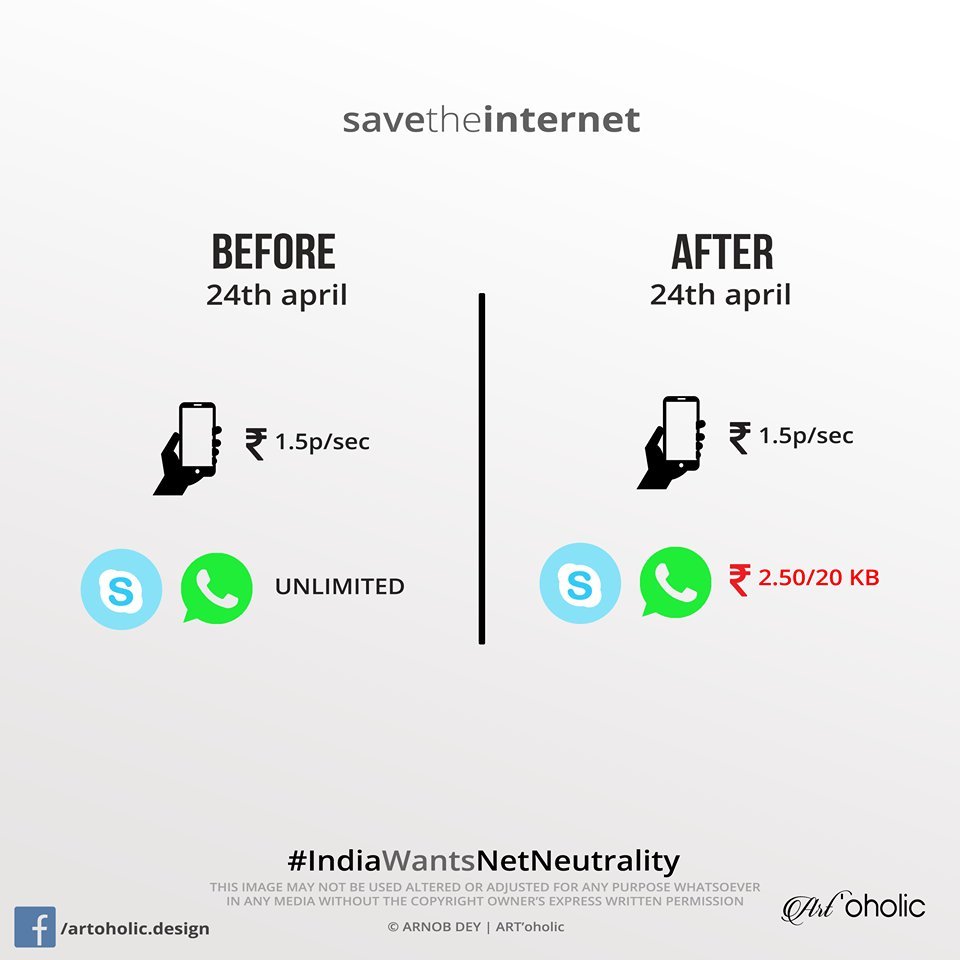 7.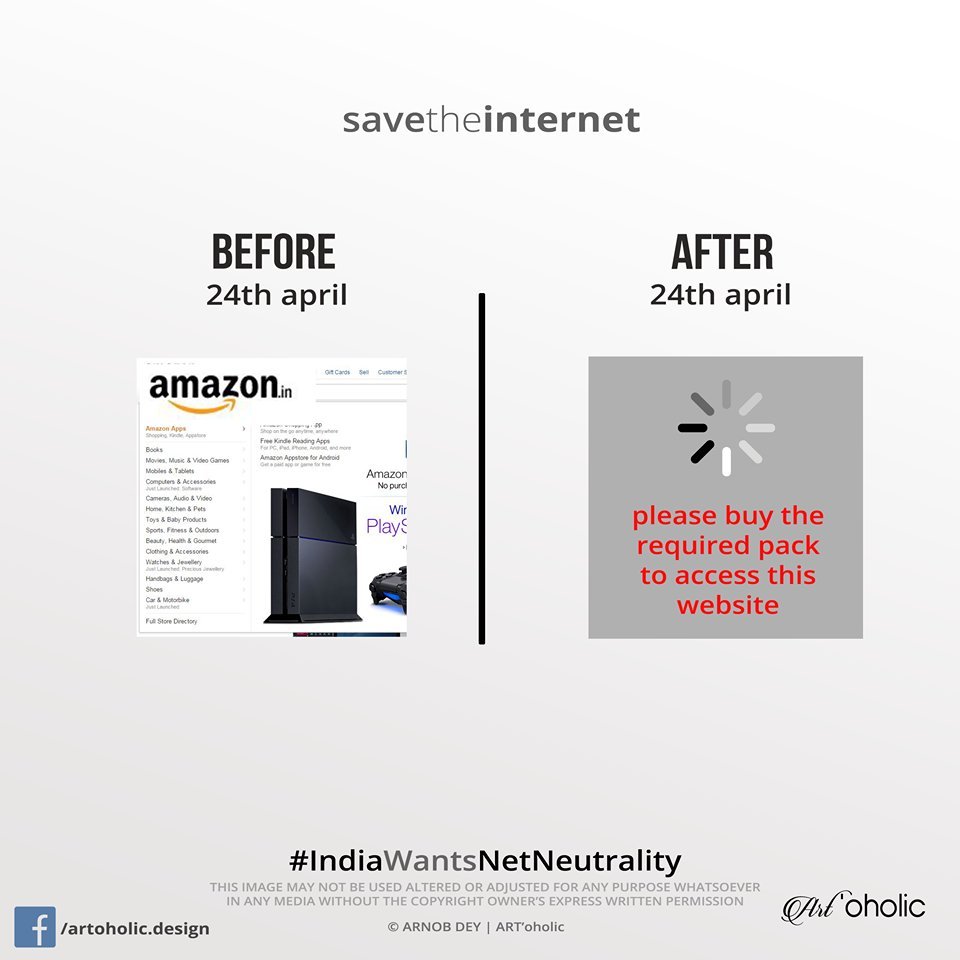 8.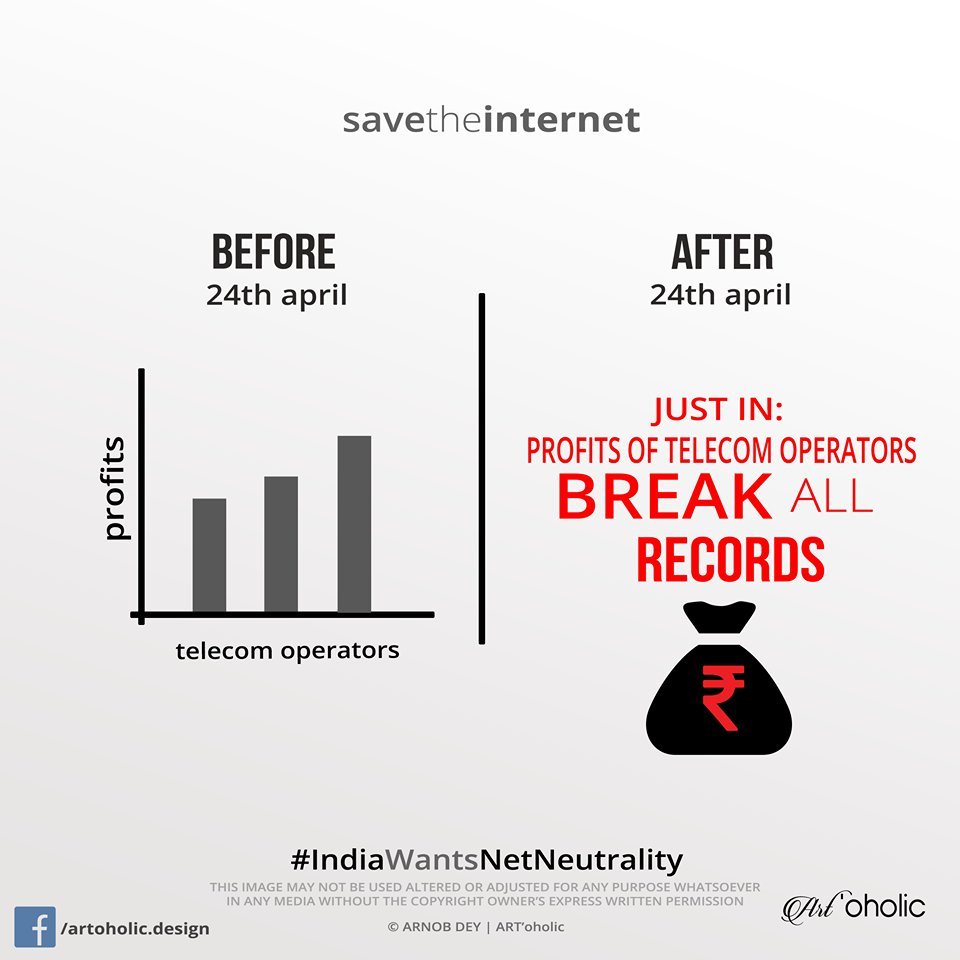 Save the Internet now!