While it's unfair that some criminal cases get more media attention than others, it's still an inescapable fact. Some of the most famous and notorious murderers and rapists, who made waves in the media and became public sensations, have actually completed their jail terms and walk among us today.
Time flies by, and the life term in India can, in several cases, mean just 14 years. Public memory may be intensive, but it is also short lived. For example, the Sheena Bora Case has been plastered across every newspaper and news channel since it first broke, but in a few months, nobody's really going to care. It's interesting to note what happened to the accused in these cases after the dust settles.
Here's the current status of those accused of the most sensational criminal cases in India.
1. Naina Sahni Tandoor Murder Case (1995)
The accused: Sushil Sharma
Current status: Released on unconditional parole after spending 20 years in prison
Sushil was convicted and awarded life term in 1995. He had stabbed his wife to death and then proceeded to cut her body into pieces. He then disposed of the evidence by burning it in a tandoor. He was recently released on unconditional parole after completing his life term of 20 years.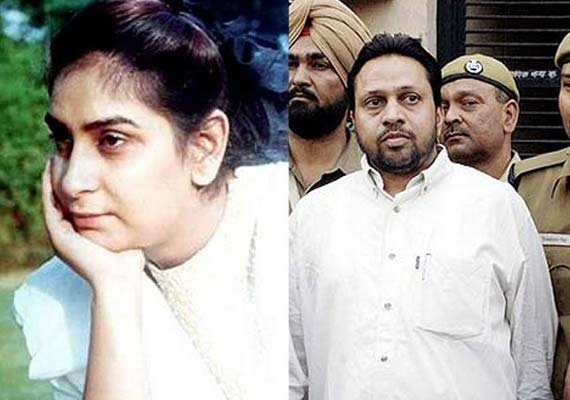 2. Jessical Lal Murder Case (1999)
The Accused: Manu SharmaCurrent Status: Spends most of his time in Piccadily Hotel, Janakpuri on 'furlough'
Despite blatantly murdering Jessica, destroying evidence, violating the terms of his parole multiple times and generally being an all around douche, Manu Sharma spends most of his time outside of Tihar Jail, thanks to the influence and wealth of his father. He recently even got married in a small ceremony in Chandigarh. The jail authorities have no idea about his whereabouts, claiming he is on indefinite leave, or 'furlough'. A true mockery of the justice system in India.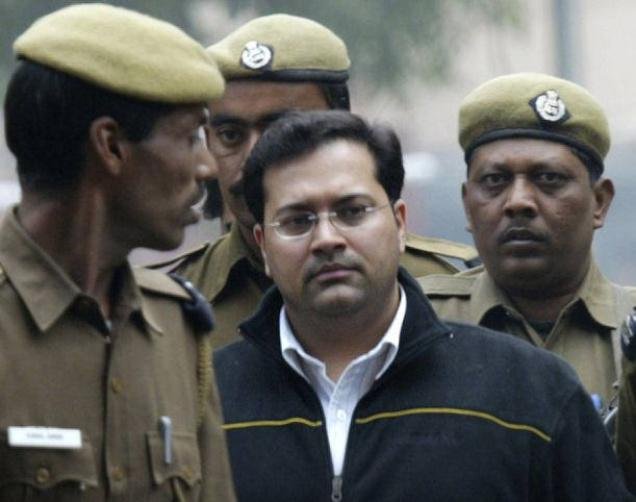 3. Aruna Shanbaug Rape Case (1973)
The Accused: Sohanlal Walmiki
Current Status: Lives in Parpa Village, Uttar Pradesh
After spending 7 years in Yerawada Jail for the brutal assault and rape on Aruna, which left her in a vegetative state for 42 years, Sohan Lal seemingly disappeared. Turns out, he had spent decades in his ancestral village of Dadupur before moving into his father-in-law's house in Parpa.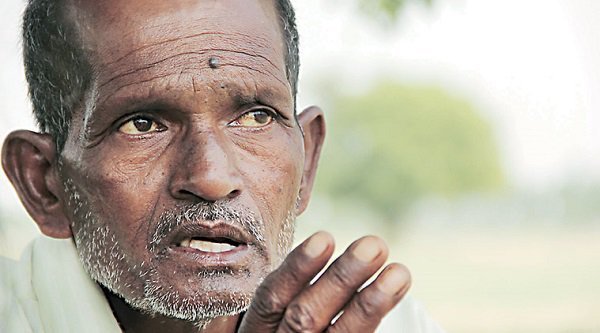 4. Nitish Katara Murder Case (2002)
The Accused: Vikas Yadav
Current Status: Still in Tihar Jail. Latest bail plea got rejected
Vikas and his brother tortured and killed Nitish Katara in 2002. An honour killing in response to Vikas' sister having a relationship with Nitish, the murderous brothers were jailed, with Vikas receiving a 30 year sentence. His latest bail plea was rejected, and rightfully so.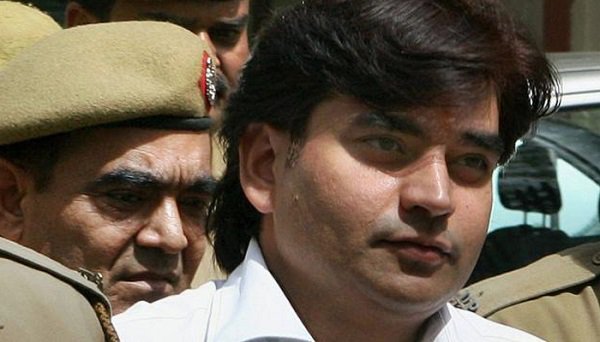 5. The Case Of India's Youngest Killer (2006)
The Accused: Amarjeet Sada
Current Status: Living in a children's home until age 18
Since Sada was tried as a juvenile for the murder of his sisters, he could only remain in a detention facility for 3 years. He received psychiatric help and medical intervention, and is currently living in a children's home.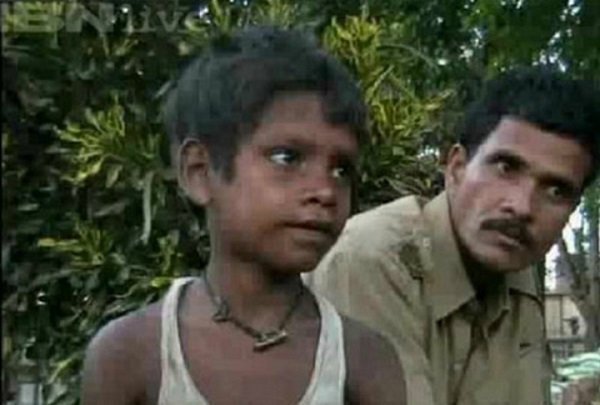 6. Cyanide Mallika Case (2007)
The Accused: KD Kempamma
Current Status: Lodged in Hindalga Jail, Belgaum after her death sentence was reduced to life
KD Kempamma, also known as cyanide mallika, would befriend women devotees belonging to rich families who were frequenting temples. She would recommend isolated temples for rituals, mix cyanide in their food and then decamp with their valuables. She was sentenced to death, but the judgement was recently reduced to life imprisonment.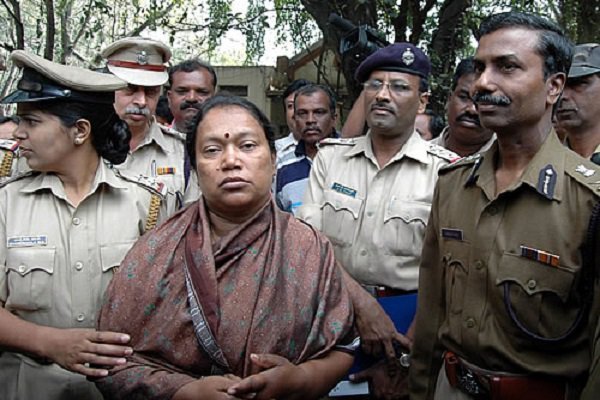 7. The Cyanide Mohan Case (2009)
The Accused: Mohan Kumar
Current Status: Sentenced to death in 2013 for murdering 20 women. Currently lodged in Bantwal Prison
Mohan Kumar would lure women from poor socio-economic backgrounds with the prospect of marriage. He would kill them by giving them cyanide pills, claiming they were contraceptives, and rob them of their jewelry.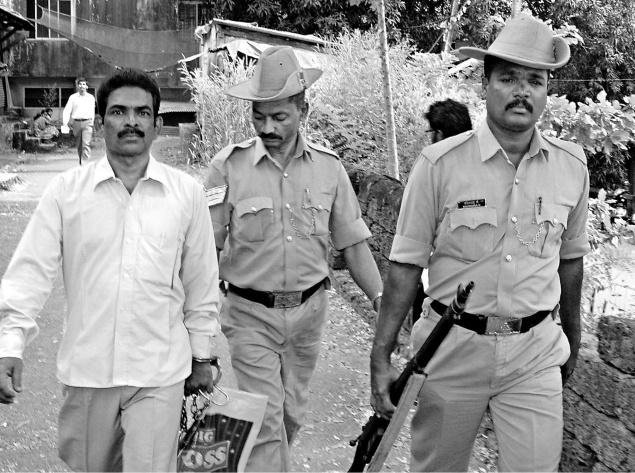 8. The Case Of The Indian Doctor Turned Serial Killer (2008)
The Accused: Devendra Sharma
Current Status: Sentenced to death for killing taxi drivers. Currently in Gurgaon's Bhondsi jail
The Ayurvedic doctor would pose as a tourist who wanted to go to Aligarh. Once he reached his destination, he would direct his accomplices to get inside the vehicle. The taxi would be driven to a secluded spot where the driver was beaten mercilessly. The gang then fled with the vehicle and later sold it on the grey market.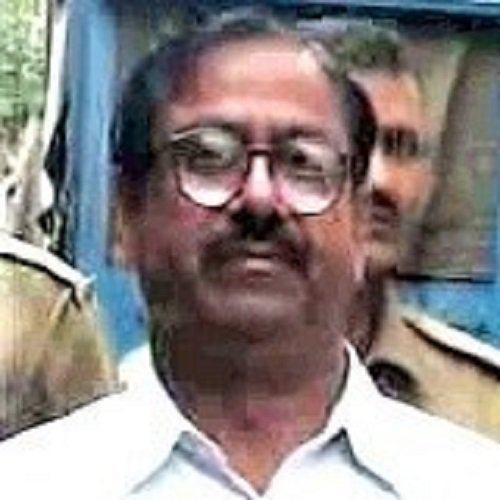 9. Nithari Serial Murder Case (2006)
The Accused: Moninder Singh Pandher
Current Status: Acquitted and released in 2014 after 7 years in jail
While the gory Nithari case was going on, Moninder was as much a suspect as his domestic help in cases of murder, rape, necrophilia and cannibalism. However, he was acquitted of all charges, and served a sentence for immoral trafficking. On release last year, he said he would work on his health and be with his family.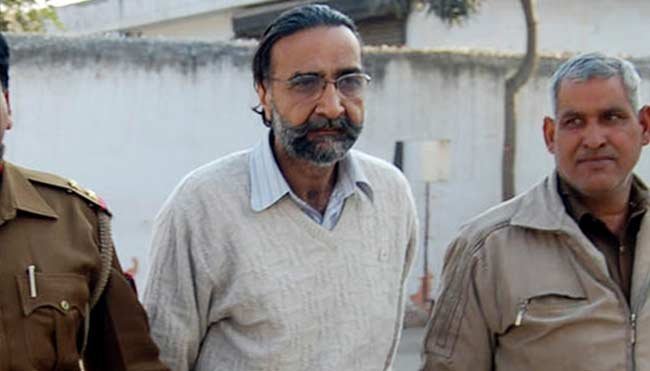 10. The Case Of The Sisters On Death Row (2006)
The Accused: Renuka Shinde and Seema Gavit
Current Status: Sentenced to death for child murder. Mercy petition rejected in 2014
These half sisters would kidnap children and force them to beg. Even their mother helped them, but she died soon after the sisters were arrested. When they'd get caught in public, they'd throw the children against a wall, diverting the attention of the public, and leading to the death of at least 5 children.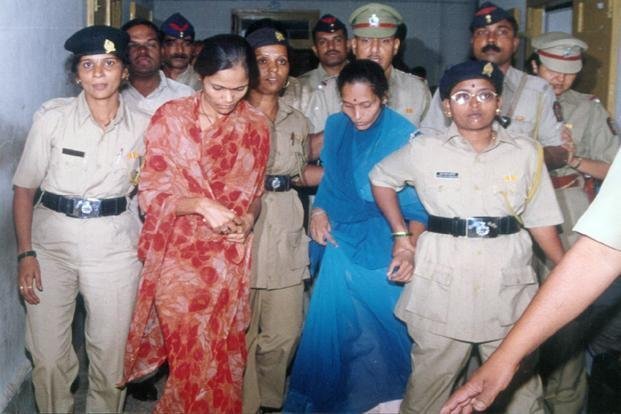 11. Noida Serial Murder (2006)
The Accused: Surinder Koli
Current Status: Still in jail. Death sentence commuted to life
The Nithari killings came to light in December 2006 when several families in Nithari village, close to Moninder Singh Pandher's house in Noida, complained to the police about their children, especially minor girls, going missing. The body parts were found in the sewers of the house, and ended with Koli being convicted of cannibalism, necrophilia and murder.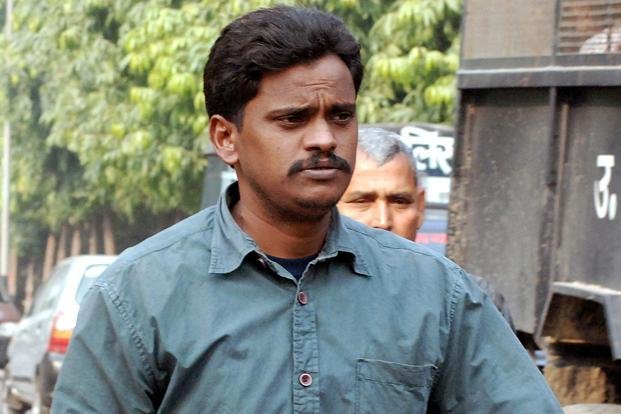 12. Aarushi Talwar Murder Case (2008)
The Accused: Rajesh Talwar and Nupur Talwar
Current Status: In a prison in Uttar Pradesh since 2013
The Aarushi Talwar murder case has gotten so murky and entangled by now that nobody really knows who did it. What we do know is that media pressure made the case go faster than it should have, leading to a misappropriation of justice.