Everyone must have seen Salman Khan's infamous train stunt from the movie Kick. For those of you who haven't, here it is: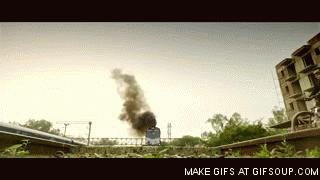 And now, it seems a daredevil has re-enacted the dangerous stunt. We are not sure if the video is real or this is some smart camera trick or computer graphics, but we have to admit it does look pretty cool.
Why don't you decide for yourself!