Now we all know that Kamal R Khan (not-so-affectionately called KRK) has a penchant for picking up random fights on Twitter. And why not? After all, ussi se unki rozi-roti chalti hai. So every now and then, he picks up a random celebrity he can get down and dirty with.
But this time, surprisingly, it wasn't KRK who started the fight. It was Rishi Kapoor who took the initiative. By re-tweeting this tweet by KRK's parody account, Father of KRK.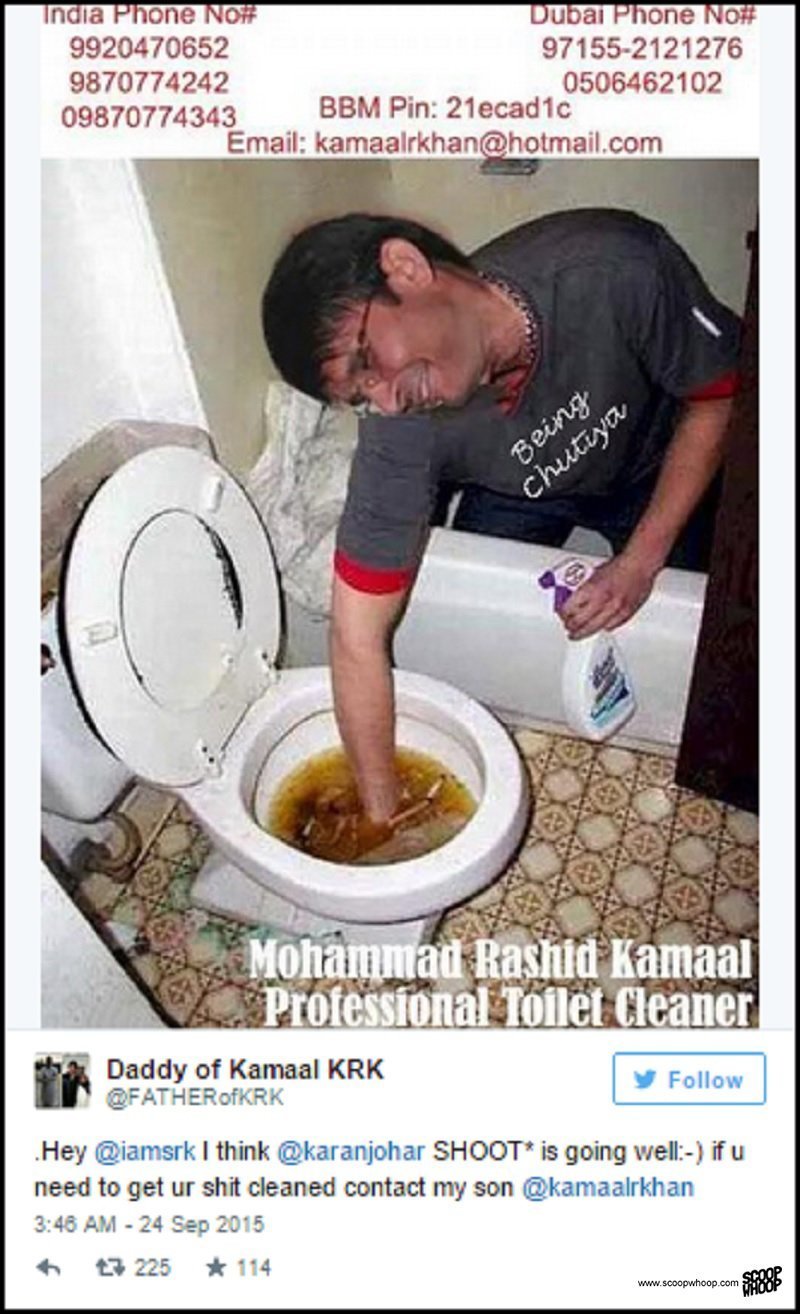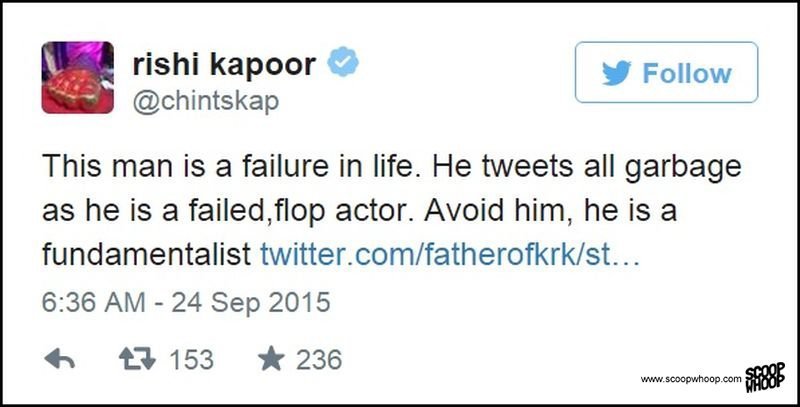 Soon enough, KRK saw the cyber insults meted out to him and decided to live up to his reputation. By giving even filthier replies.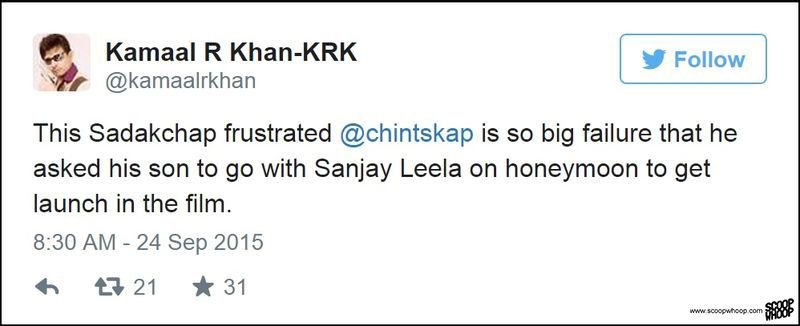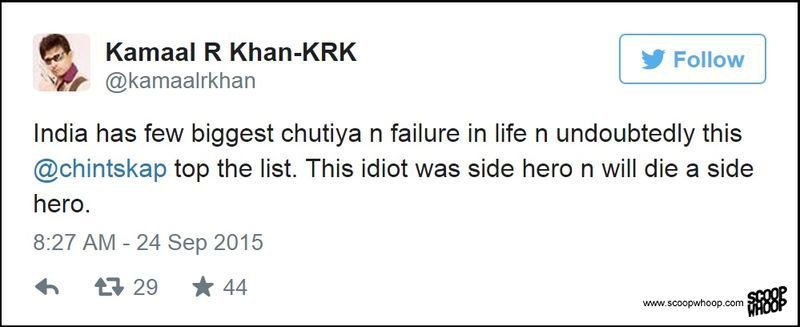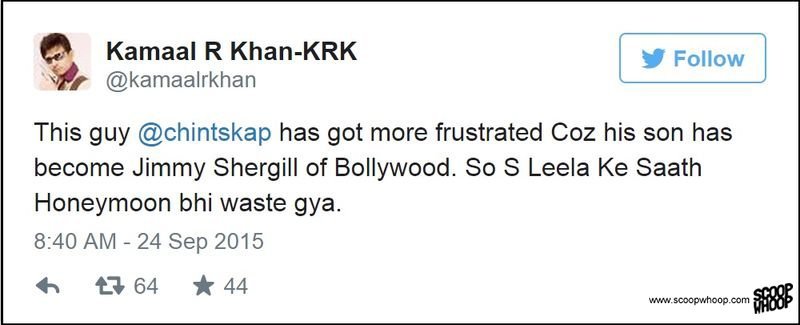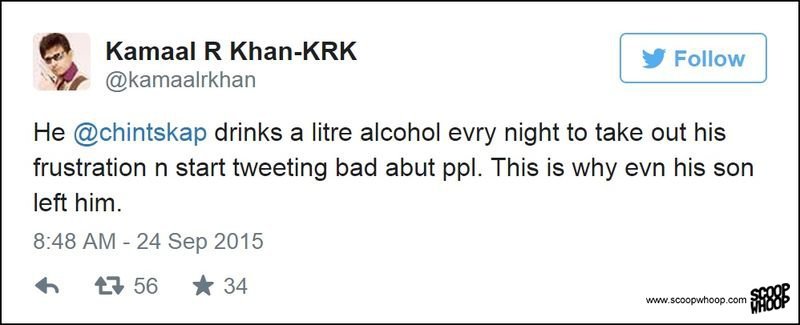 Then ex-Bigg Boss contestant Pooja Missra, whose tantrum throwing video had gone viral a few days back, too joined the bandwagon with this tweet of hers.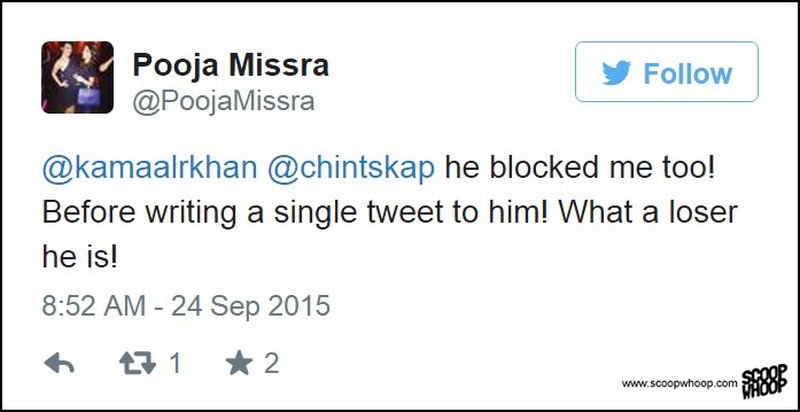 Not the one to suffer fools gladly, Rishi Kapoor decided to take a much civilized approach to the matter.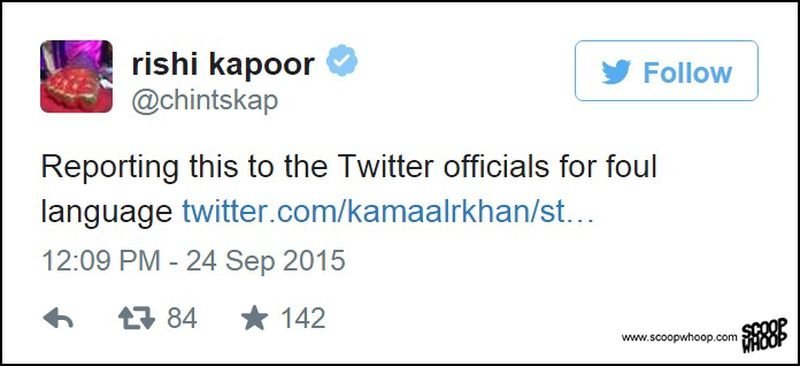 The insults made by KRK were deleted soon after Rishi complained about them.
Watch out this space for more, people. Something tells me part 2 is coming.