New Year is just around the corner. And as always, it brings with it new possibilities, new opportunities and hopes of long weekends. Actually, the last one is the most important.
Every year, we pray hard for a national holiday to fall on a weekday (preferably Friday) so that we get an extended weekend.
That, of course, doesn't always happen.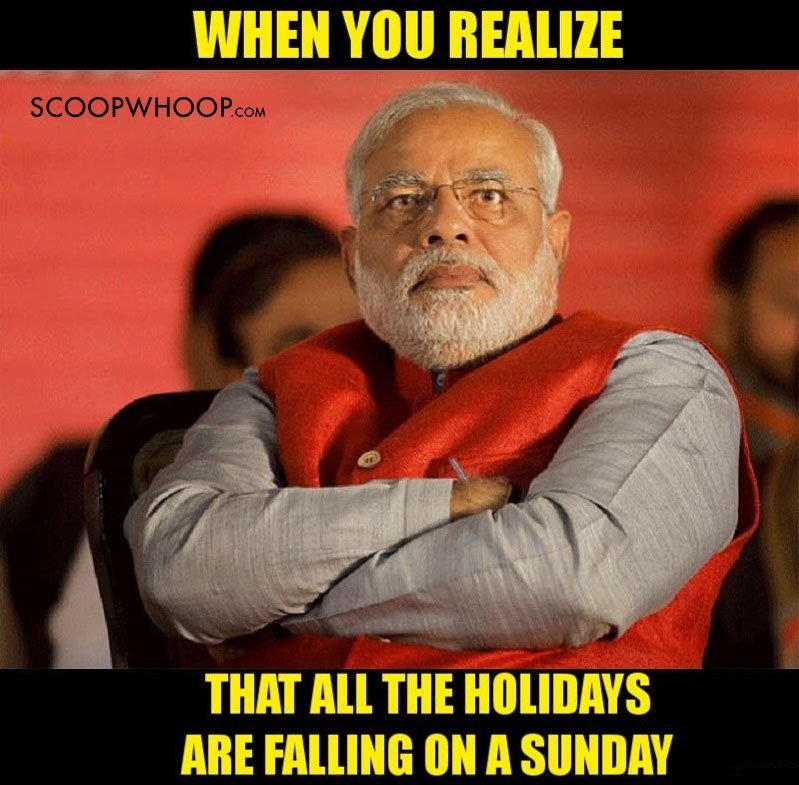 And that's why, with each new year, we eagerly flip the calendar trying to see whether the dates are kind to us or not.
And whether or not we can plan a quick getaway with our friends.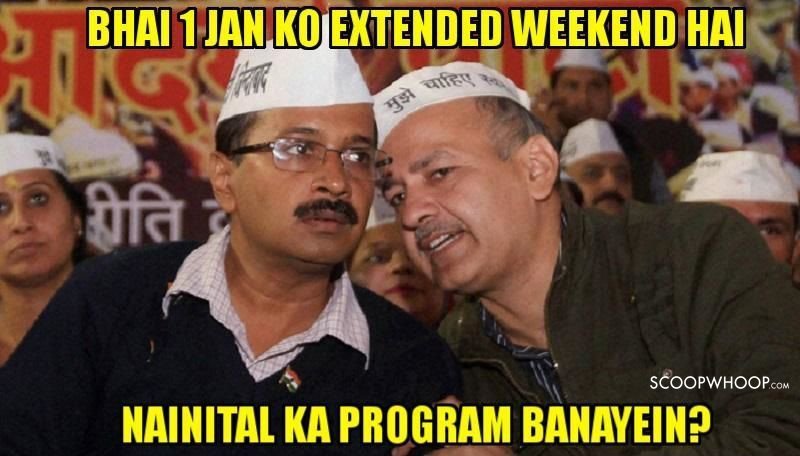 Since we understand your anxiety, we decided to make things easy for you guys. By giving you a complete list of holidays you'll get in the year 2016*.
Not only that, we've also highlighted the days you can take a leave on so that you can enjoy that extra long weekend. Thank us later.
1. What's better than watching the Republic Day parade? Watching the Republic Day parade on TV in a hotel in Mussoorie.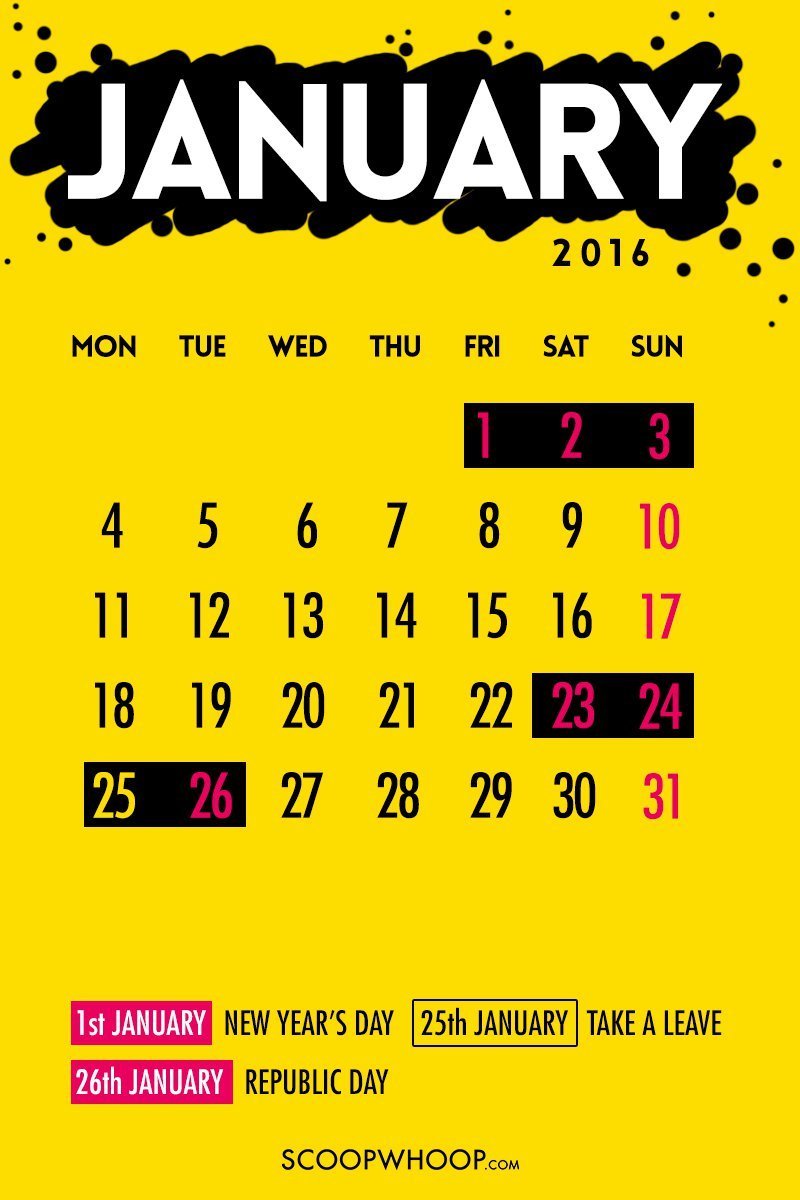 2. Wonder how they play Holi in Jaipur. Let's find out.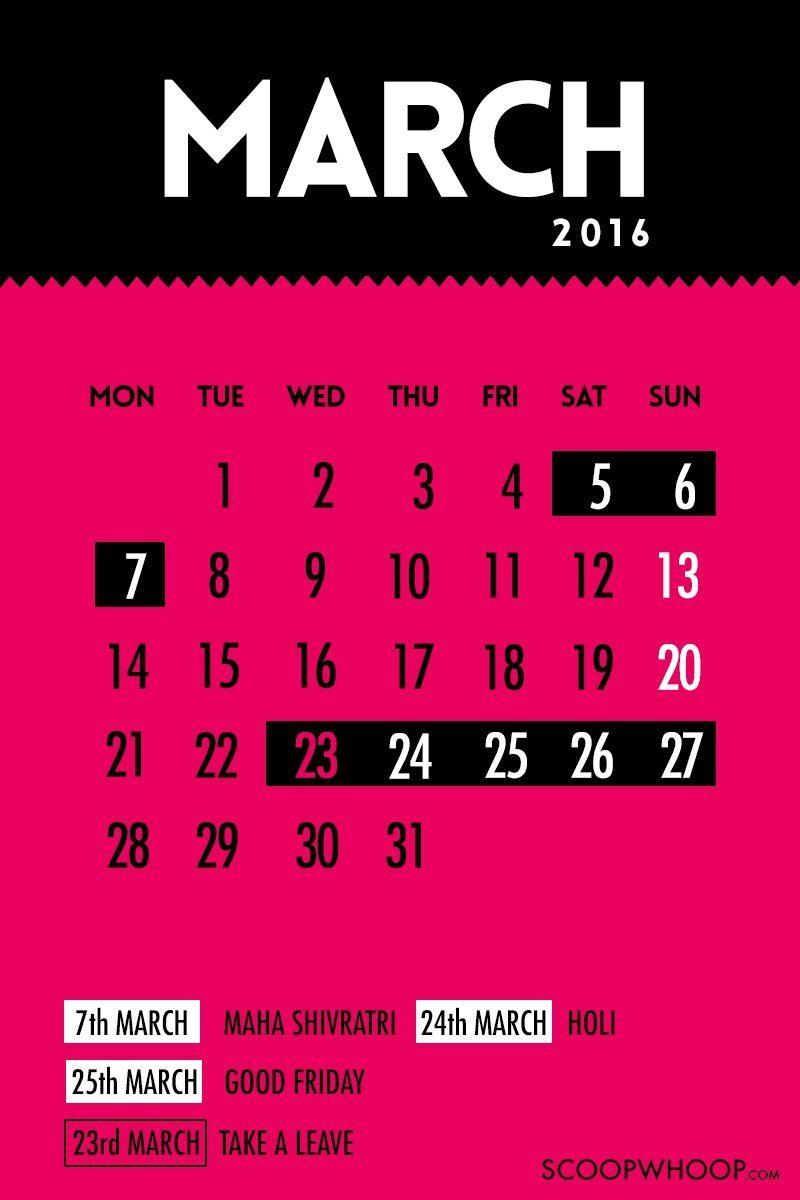 3. "Sir, woh cousin ki shaadi hai 14th ko Nainital mein. So…"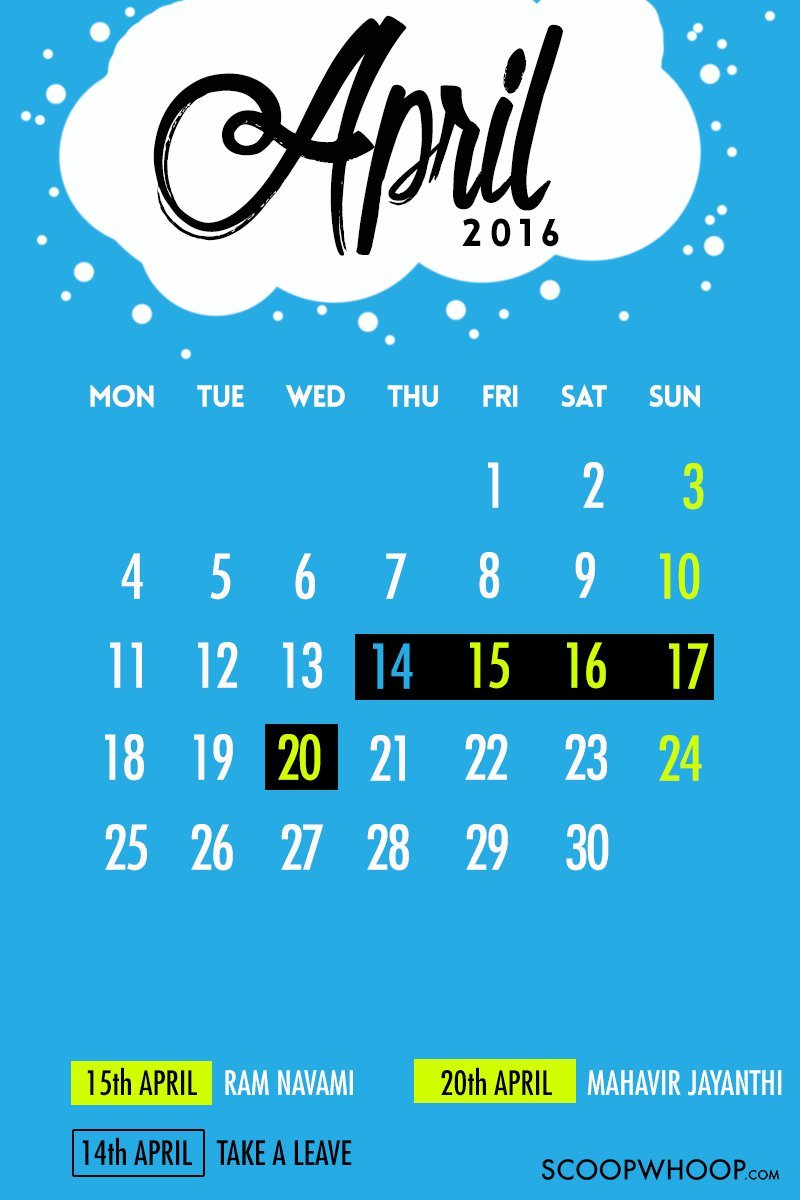 4. Looked at the calendar. Was filled with (dis)may.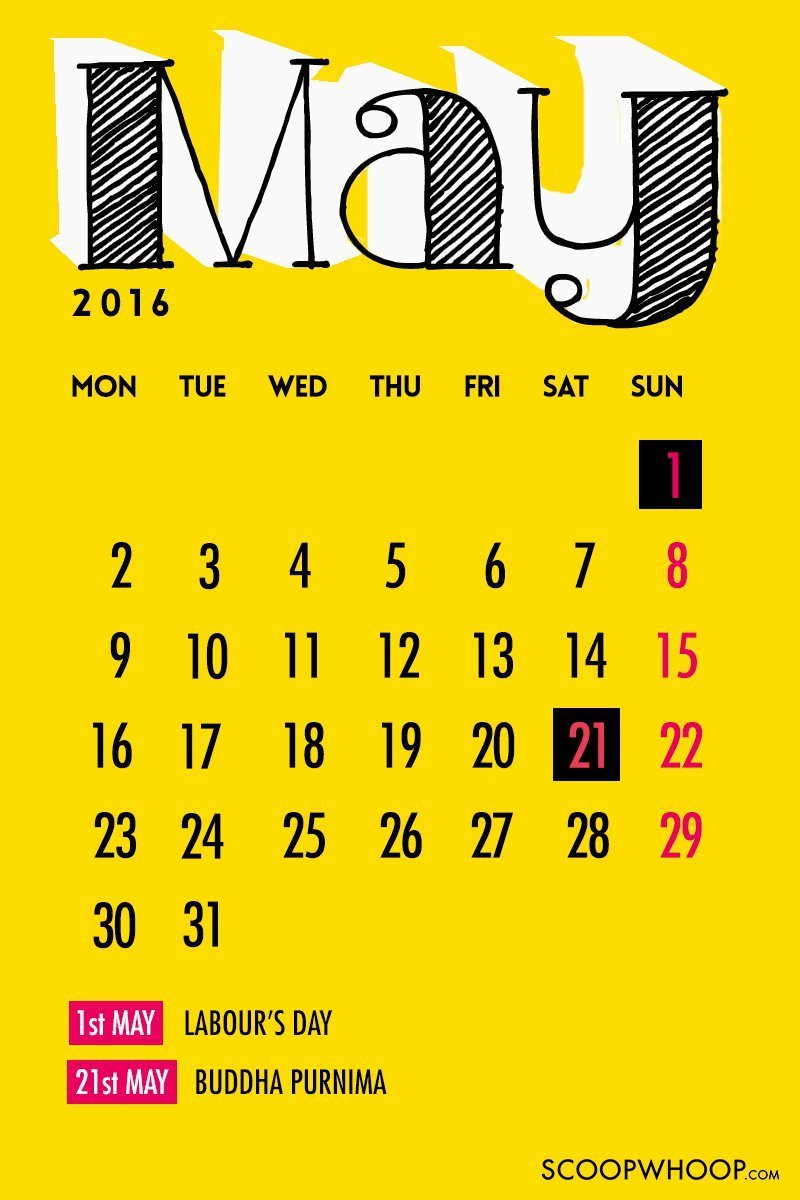 5. At least we can go to Murthal to have some paranthe.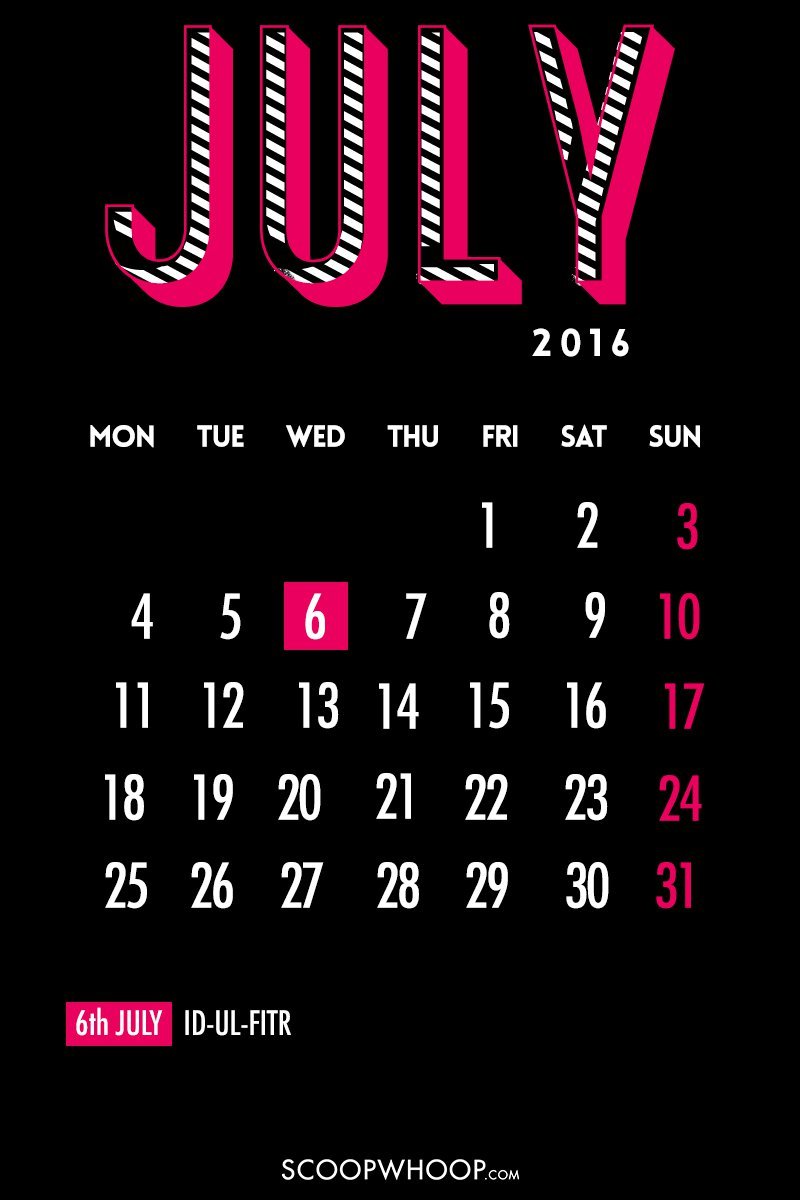 6. McLeod Ganj, here I come.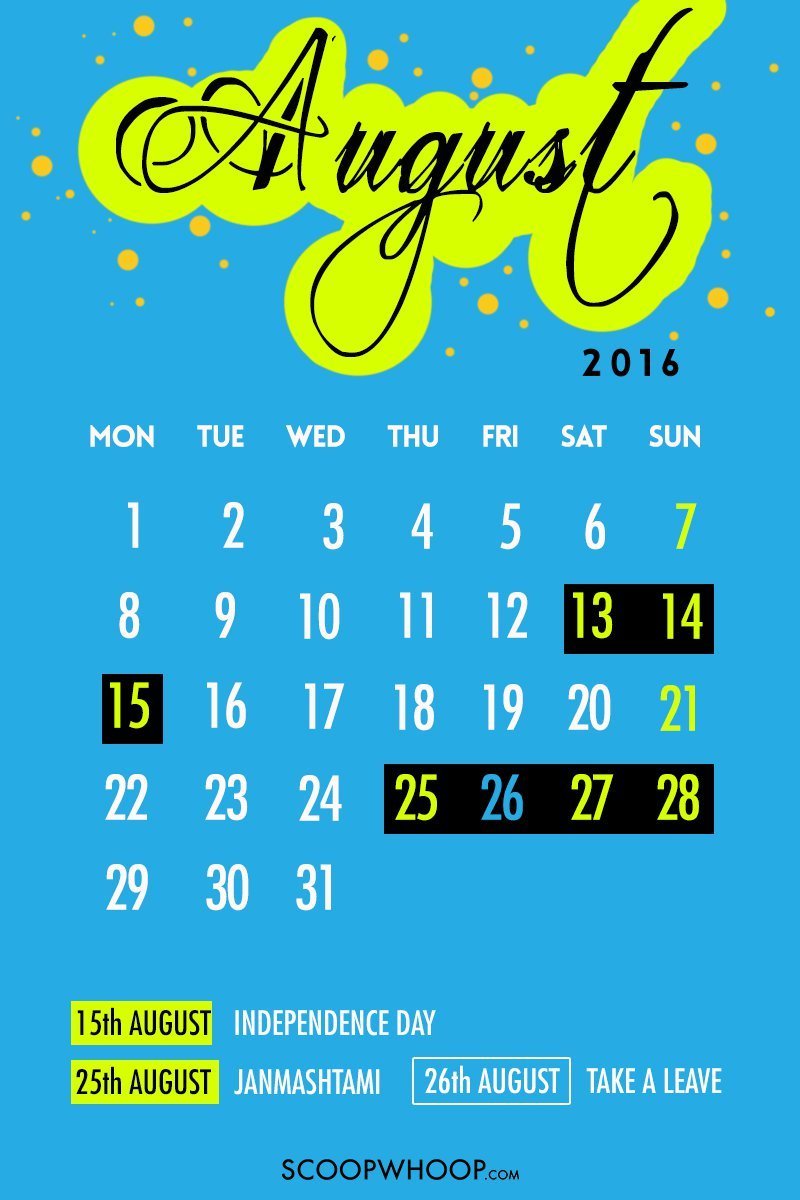 7. Yaar mausam bahut accha ho raha hai. Shimla chalein?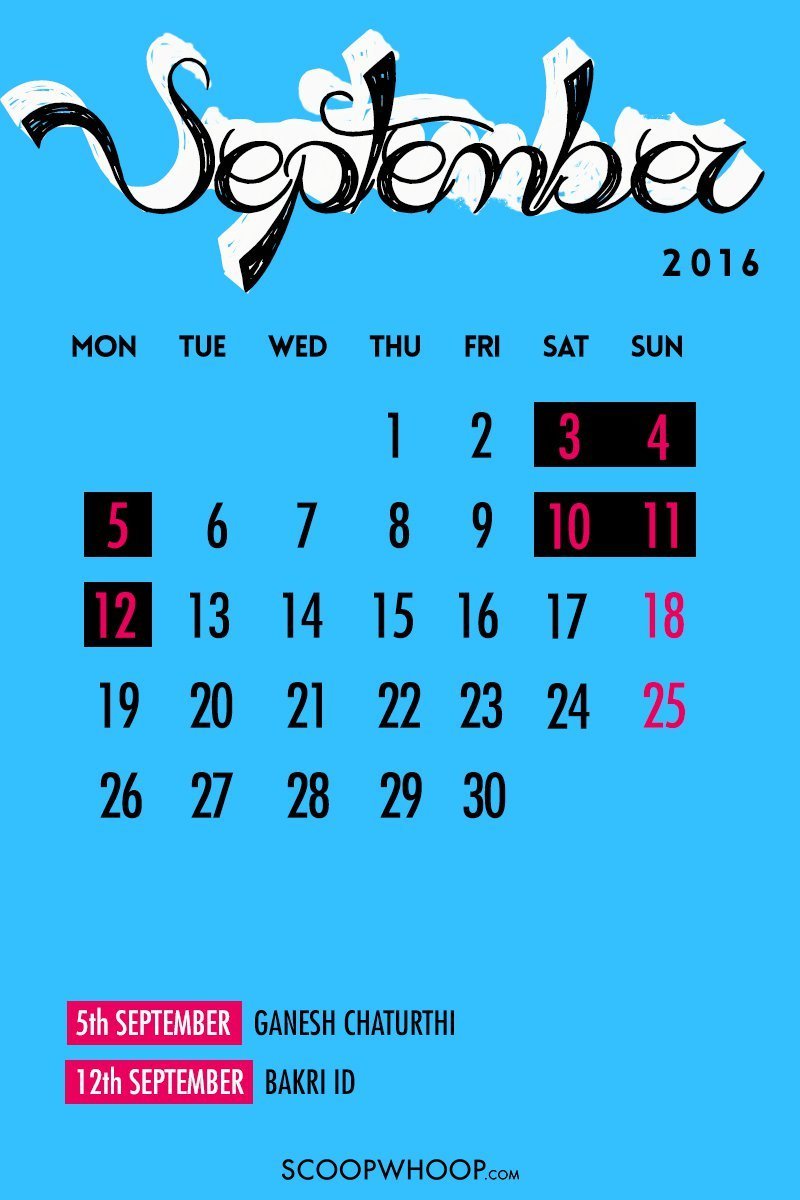 8. October, you're my new favourite month.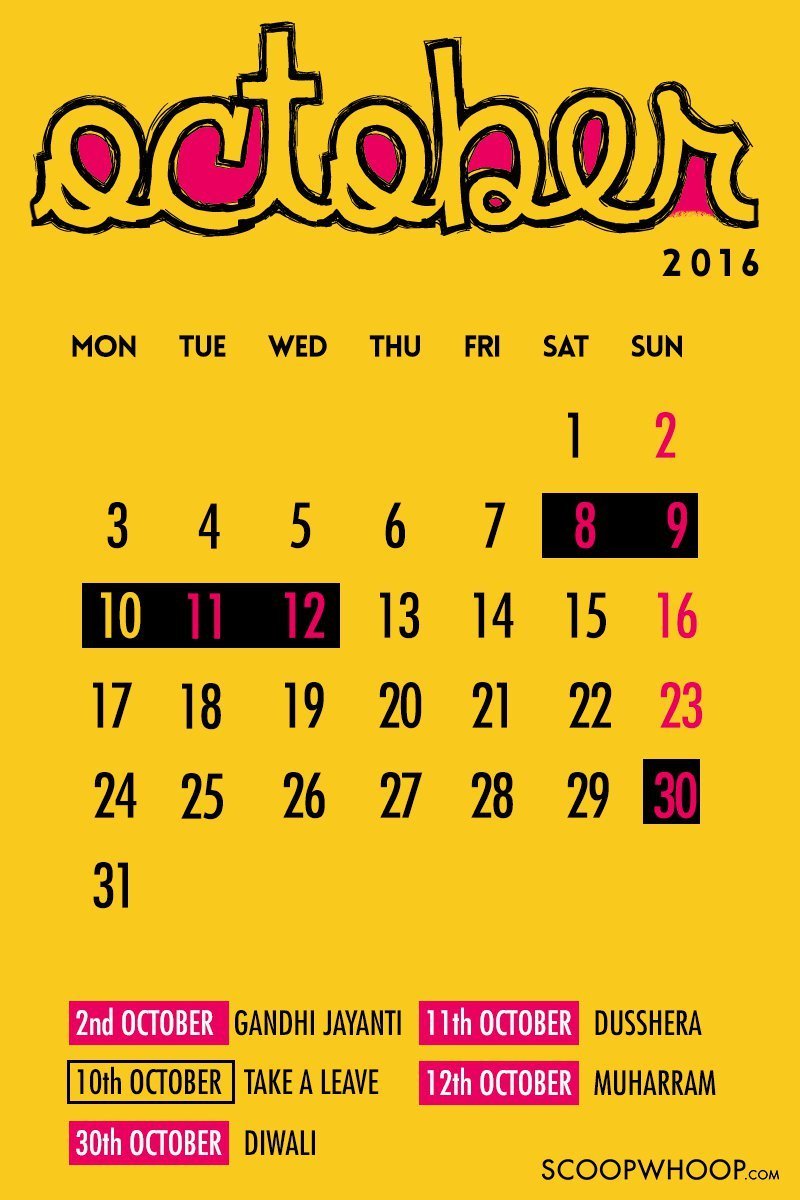 9. We need more festivals.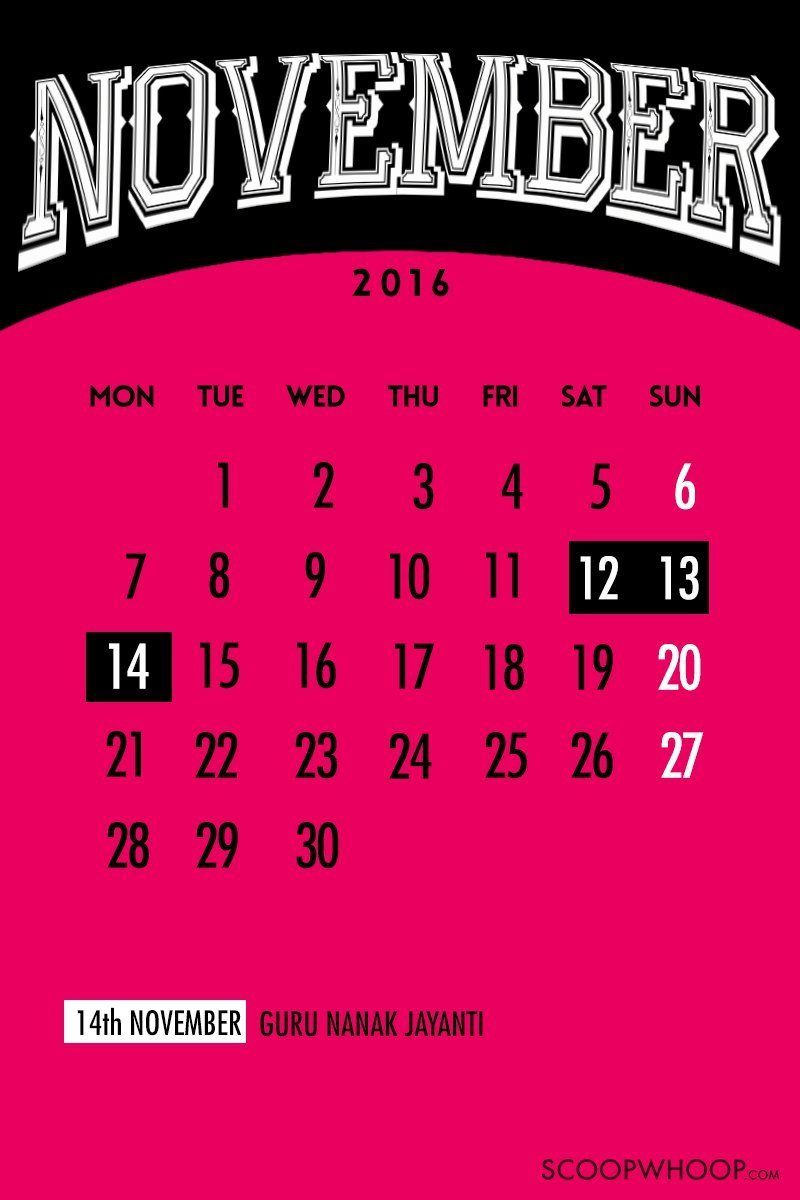 10. What a perfect way to end the year!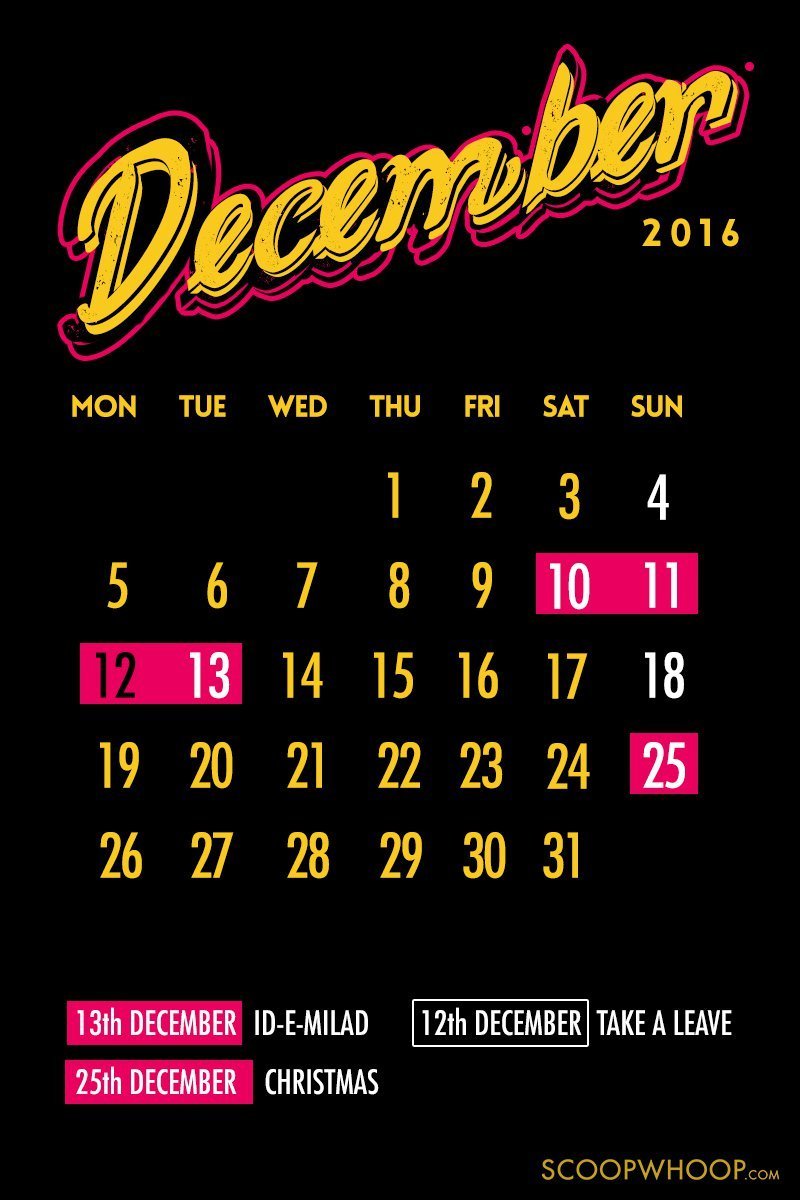 Awesome designs done by our superstar designers: Aakansha Pushp and Lakshya Vij .
* Months with no chuttis didn't make the list.
2016 seems to be a really exciting year. Can't wait!