Must have been sometime in 2003. Relatively fast Internet (128 kbps was a lot back then, okay?) was something you'd only experience in Sify i-Ways. Late afternoon, Nikhil Chinapa was on TV, telling the viewers of MTV Select about an American band called Dandy Warhols and their single Plan A . In that moment, all I could think of was - wow, sick tune!
A decade later, all I can think of is - whatever happened to MTV? And where's all the good music on TV?
As someone, whose only sources of finding good tunes were hand-me-down albums from cooler cousins, music on shows like Roswell , and music television, the shift in strategy of MTV and Channel [V] from music to 'youth entertainment' has been bad news. I'm from an older Indian stock, that expects its news anchors to not scream and the music channels to play music.
So here's a look down memory lane of some shows I really enjoyed watching back in the day, before YouTube became synonymous with discovering new music.
MTV Select
Most often hosted by Nikhil Chinapa, this show was the definition of 'cool' back in the late 90's and early 2000s. Like an educated curator who knows his art well, the VJ would stand in front of a screen, talk about music and everything related to it, and introduce a couple of new videos to the viewers and maybe take a call or two from viewers. Sometimes, it was the quality of the songs that made it, at other times it was just Chinapa's charm.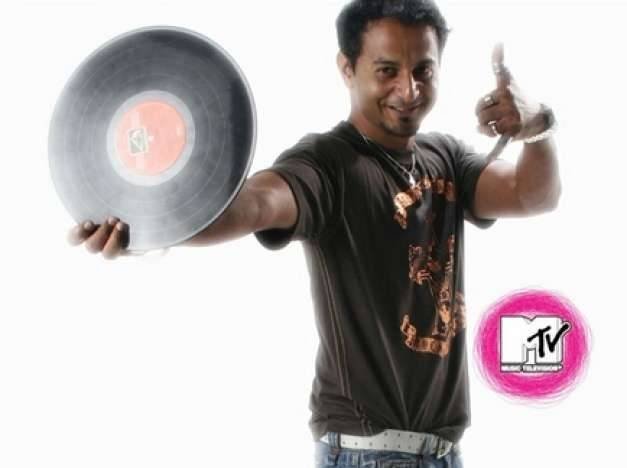 MTV's Most Wanted
Remember the days when people wrote letters? Fans of MTV's Most Wanted took it to a whole other level. With letters so meticulously designed and written that they were almost unbelievable, VJ Shenaz Treasurywala read them out with the excitement and cuteness of a kid unwrapping a Christmas present. If mainstream pop was your thing, this hour-long show was the one for you.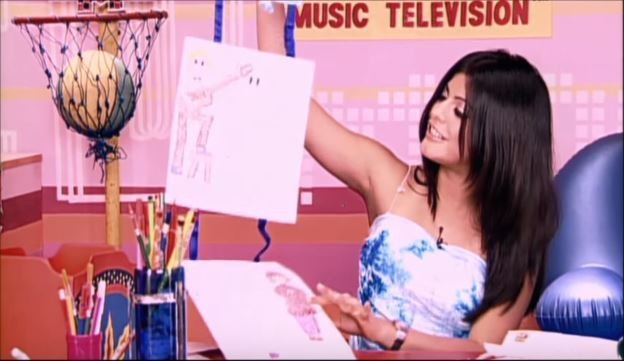 Luke's After Hours
If there was one thing on Indian cable programming in the early 2000s that made it totally worth your while to stay up late at night (apart from that rare porno aired by the local cable operator), it was Channel V's Luke's After Hours . You could expect anything from REM to Snoop Dogg, from Sheryl Crow to Joan Jett, on this show. Handpicked by VJ-turned-TV-programming guru, Luke Kenny, Luke's After Hours was arguably the best thing on TV if you were curious about music - anything from the classic to the obscure. Extra points to you if you had a TV card that could capture the videos.

Even the non-music shows were pretty good.
Whether it was Cyrus Broacha's antics on MTV Bakra , Cyrus Sahukar classics such as Simi Girebaal and Piddhu on MTV Fully Faltoo , Yudi on Channel [V] Crush or then-VJ Malaika Arora on MTV Style Check and Loveline - the non-music programming was more drawn to wit and charm, rather than drama. Don't get me wrong - I'm not someone who dislikes Roadies. Heck, I even watched the first season. But back then, it was just a show. Now, most of the programming on the channel feels like it revolves around the reality show.
Here's an episode of MTV Bakra , where the victim of the prank was Malaika Arora, who used to co-host MTV Loveline with Cyrus Broacha.
VJs are the cassette tapes of their times.
In a 2012 interview with RadioAndMusic.com , Luke Kenny, who by then had moved on from Channel [V], said something that perhaps brings some sort of closure to all the nostalgia of the 90's music television fan - "VJs are the cassette tapes of their times, an obsolete piece of communication that had their time, it had their power… and even its finest hour." That is as perfect an analogy as any. Seeing how the advent of broadband Internet and YouTube literally killed the need for someone to curate music videos on TV, it was perfectly logical for the network suits to change their strategy to have more "mass appeal" in their content. But you can't feed logic to the fan, can you?
For some of us, it wasn't really about trendy or cool. We just dug the music. And now that that's gone, we're yearning for Maria Goretti, Mini Mathur, Gaurav Kapoor, Purab Kohli and that entire older brigade of VJs, who presented to us the songs we loved.
This line from the Cameron Crowe classic Almost Famous sums it best.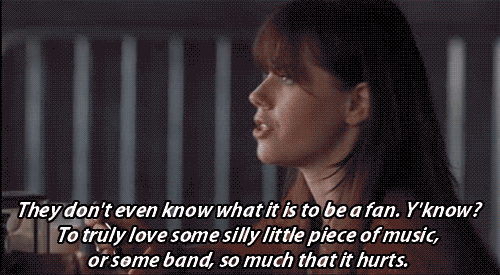 It's true - the Internet did change the way we consumed music, but did 'music television' really have to die so soon?
Sincerely, someone who misses the 90s a little too much.