In a country where Hindus and Muslims are antagonistic and lose no opportunity to bay for each other's blood, the story of a Muslim couple marrying their adopted Hindu daughter in a temple with all Hindu customary rites and rituals is indeed a moving one.
Naveen Akhtar and his wife Hassen Parvez formalised the wedding of their daughter in the Ramjanki temple on the banks of river Narmada.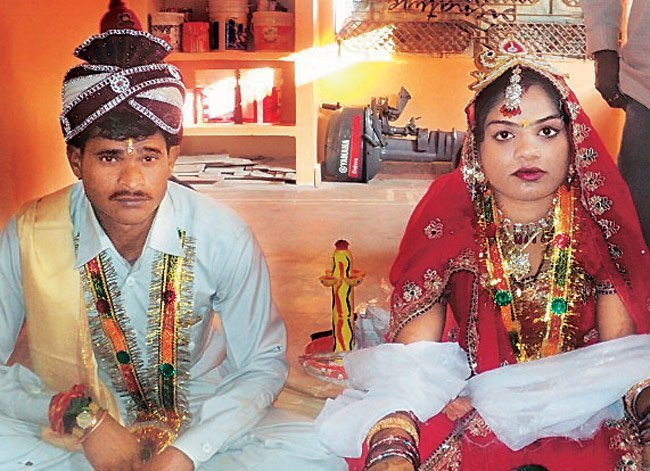 Sharda (the bride) was found abandoned in a railway station, and thereafter was taken to a shelter home. Akhtar and his wife found her at a shelter, and not only brought her home but also allowed her to follow her religion. This happened 15 years ago, and Sharda was all of 7 then.
"Humanity is the best religion of humankind. We allowed Sharda to follow her religion," Parvez told India Today .
The family helped Sharda to pursue her education till Class 8, and then trained her to become a beautician so that she could run her own beauty parlour. This was the time they started to look for a match for the girl.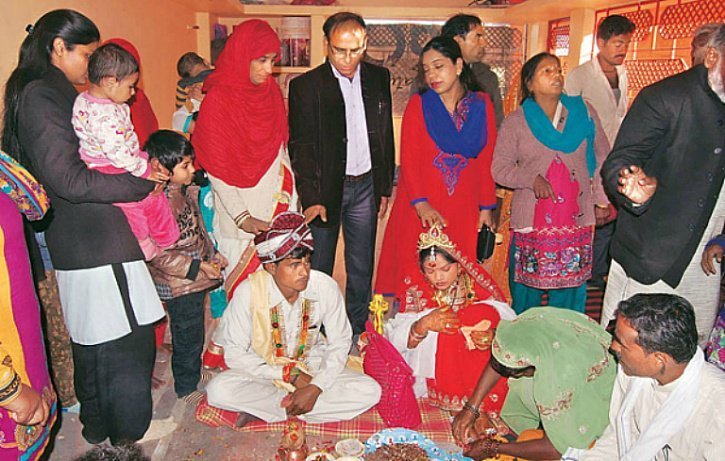 Sharda's marriage was finally fixed with the son of Durga Prasad Patel, a resident of Ambai village of Goharganj tehsil in Raisen district. Answering queries about the choice of venue, Akhtar plainly stated that it was the wish of the grooms family and he had no reservations with it.
Subsequently on Saturday, Sharda's wedding took place in the temple. Her Muslim parents brought along some ornaments to gift their daughter. The ceremony took place amidst the reverberation of Vedic mantras and Hindu traditions.
Love Jihad isn't just a story from India's villages and has been a trending hashtag of late, but the exceptional story of this Muslim couple shows us how love, kindness and humanity are perhaps really the best religion to follow.