It is not a hidden fact that girls like to flaunt their long manicured nails. Be it a housewife, a college girl, a working professional or simply a teenager, all of us have an eye for the prettiest nail color when we go shopping. So, if you are a nail paint freak, read on and have a good laugh!
1. If someone asks you which is your favorite nail paint color? Your answer is "the one Kareena Kapoor wore in the movie Jab We Met!"

2. When you visit Sarojini Nagar, Lajpat Nagar and even the ground floor of Lifestyle, Shopper Stop etc. your eyes are on a constant lookout for the perfect nail paint!
3. You flaunt a new nail color every week.

4. A whole shelf in your room is dedicated to stocking nail polishes and nail polish remover.

5. You not only love to paint your nails, you love to paint other's nails as well!

6. You get your mani/pedi done way too frequently!

7. Whenever there is a party, your nails HAVE to match the color of your dress!

8. You buy a French manicure kit instead of clothes on sale!

9. You get withdrawal symptoms if you tun out of nail paint remover.
10. You check out your nail paint at least 20 times a day!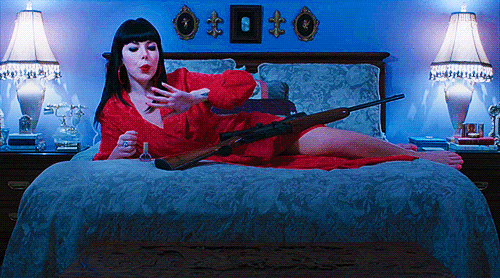 11. If it's an expensive brand, you leave no stone unturned to flaunt it all the time!
12. A tiny scratch on one nail means the entire nail paint has to be removed!

13. When you have your favorite shade on and your room mate gets a better one, you have the urge to put that on almost immediately!

14. The first thing you notice in a girl is her nail paint!

15. You try & pose a hell lot in a way that exposes your perfectly coated nail paint!