Raveena Tandon has been out of the limelight for a while now. But she's right back in it, unintentionally of course, for all the right reasons. Amidst the terror attack at Gurdaspur, there was news of a terrorist being caught alive on Monday, 27th July. Raveena's sentiments regarding the capture were pretty evident, when she tweeted this: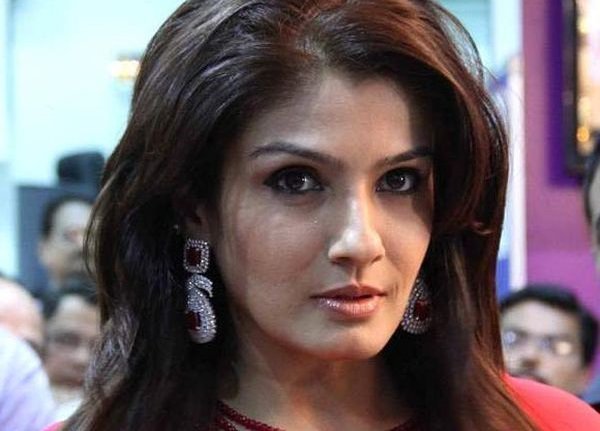 One terrorist caught alive!! Hope human rights activists and liberals now don't demand biryani to be served to him !! #hangthe ……….

— Raveena Tandon (@TandonRaveena) July 27, 2015
Although it is true that the news was actually incorrect as the man caught was really a home guard who had taken shelter in the same building (how unlucky) as the terrorists. Security forces initially mistook him to be a part of the terrorist outfit. But the thing to be pointed out here is Raveena's sentiments over the issue, which received some good responses on Twitter.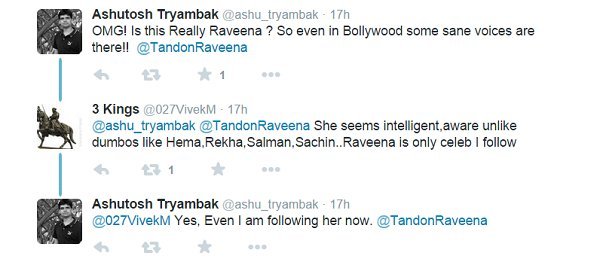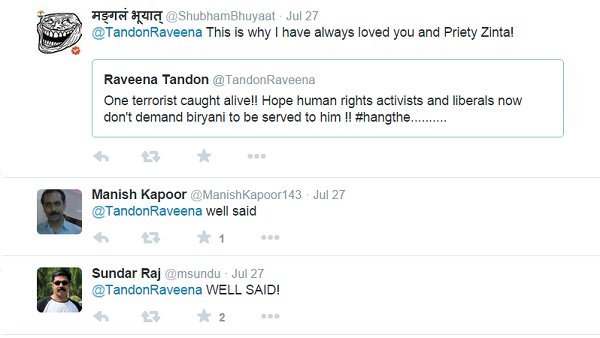 From what she said, her views are pretty clear. And of course, many would share the same sentiments. It is understandable where she is coming from and her anger is completely justified. But whether her stand on this is right or wrong is something which 'the powers that be' will decide.