Sri Sairam College has been in the news this past month, owing to the draconian and archaic rules it enforces on its students. A list of ' Special Instructions for Girls ' that went viral last month makes one wonder if this college should relocate to Saudi Arabia.
A video uploaded by the alumni of the college revealed how the college is controlled by Balu, a goon who tortures and humiliates students. Neither the CEO nor the principal dare to intervene or question this man's detestable practices, carried out in order to 'discipline' the students.
Through this video, the alumni of the college show their support for the protest against such rules, and also demand that Balu be dismissed immediately.
They speak about who this 'Balu' is and what his roles are.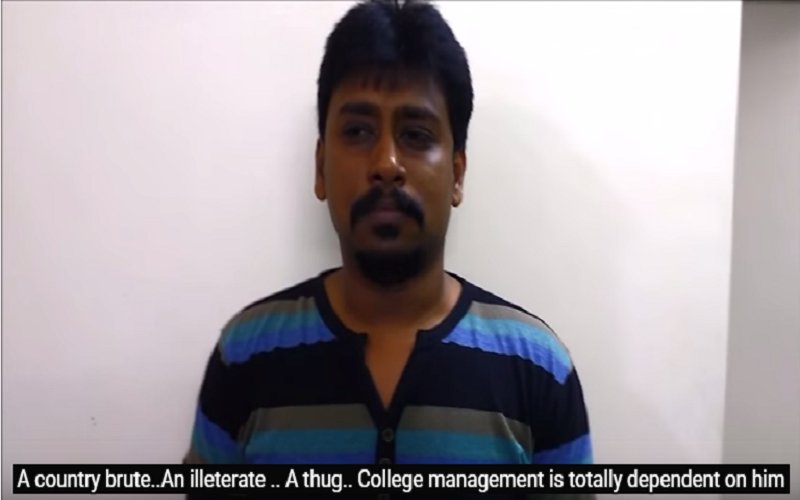 The alumni questions the evil concept of 'floor supervisors' who are nothing but rowdies roaming the floors abusing and roughing up the students.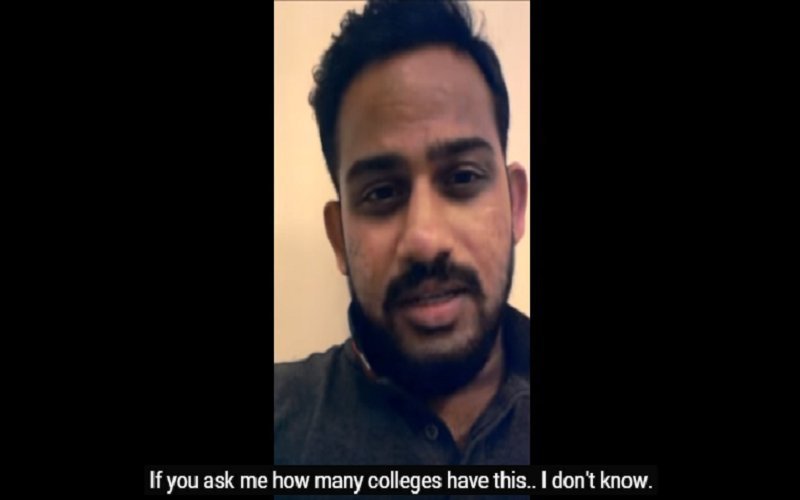 Another ex-student recounts the horror tale of how he was beaten like a criminal for wearing a black shirt to a symposium.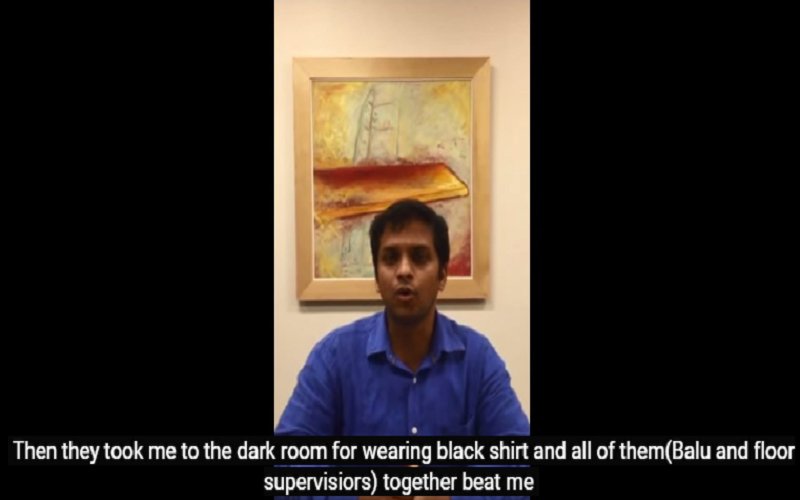 A former student who chose to remain anonymous, was in tears as he recounted the humiliation he suffered for blocking the college secretary as he advanced to beat him up.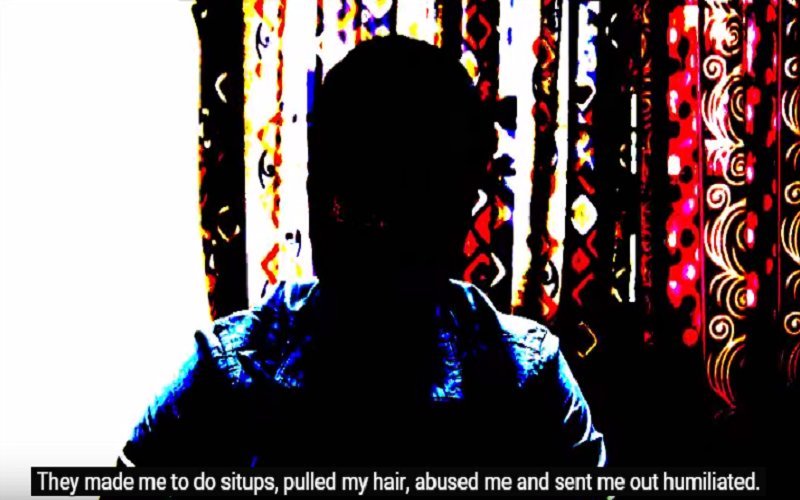 The so-called floor supervisors have verbally harassed the girl students by commenting on their dresses and asking them lewd questions.
In 2004, a student was beaten up in the centre of the college. His crime, so to say was having played with a duster.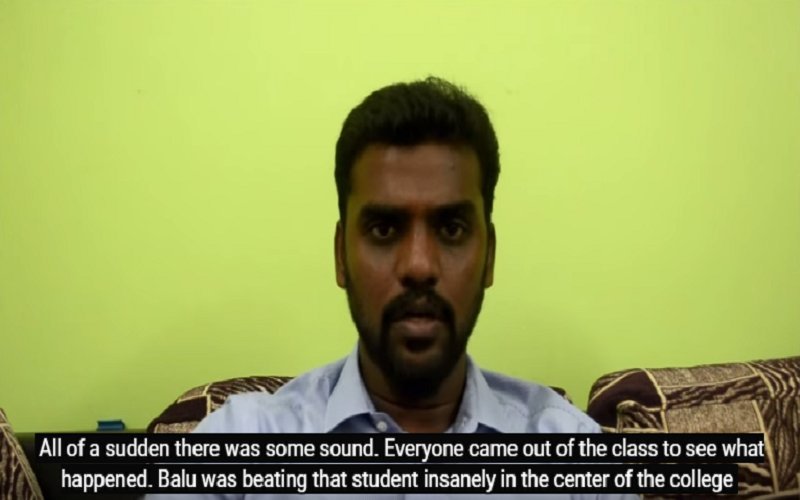 This ex-student was denied entry to college for sporting a french beard. His ID card was snatched and he was asked to shave if he wanted to attend classes.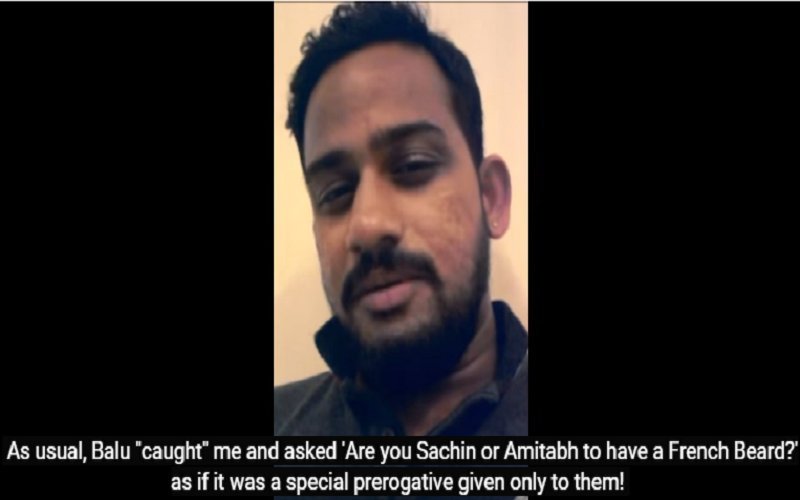 The former and now late chairman of the college Mr. Leo Mathu conducted 'counselling' sessions for students with 2 arrears in the course. In these sessions, the students were humiliated and beaten up in front of their parents.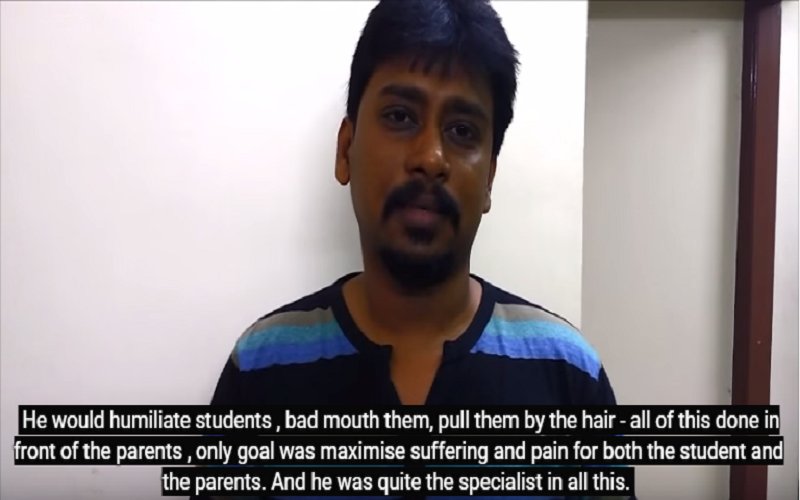 Watch them reveal the horrific tales of brute force and abuse :
Source: Zaufer Sadiq
It is saddening to think about the injustice and gross extent of torture these students have been through and the current lot still continue to endure.
Subscribe to our
Newsletter