Benudhar Sahu is a traffic policeman who has been working at the busiest intersection of the city of Bhubaneswar for the past 19 years. He works for 365 days a year without making excuses for taking a day off as he believes God watches him all the time.
With a salary of 6600 INR per month and a family of 6 to support, one can only imagine how he maintains his household. His work has been covered by a number of publishing companies like The Telegraph , B hubaneswar Buzz , Full Odisha and many more.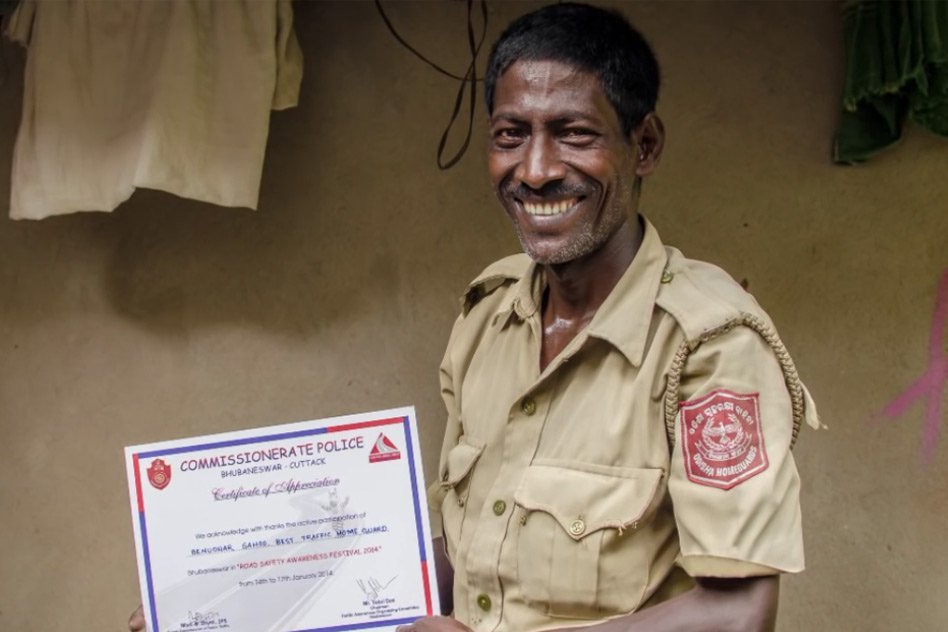 His swift hand movements and traffic manipulation skills have given him quite a reputation in the city and earned him the award of 'Best Traffic Home Guard' by the Commissionerate Police in 2014. He is an inspiration to all who appreciate commitment and dedication.
This video by TheIncendiaryFilms , shot and edited by Raj Sampad, covers his inspirational story.