Uday Mahadeo Talwalkar is unlike any other artist. This 55-year-old doesn't sketch or paint his masterpieces, he types them. Yes, you read that right. In this day and age of computers, he uses the long forgotten typewritter to create the most visually appealing portraits of some world famous celebrities.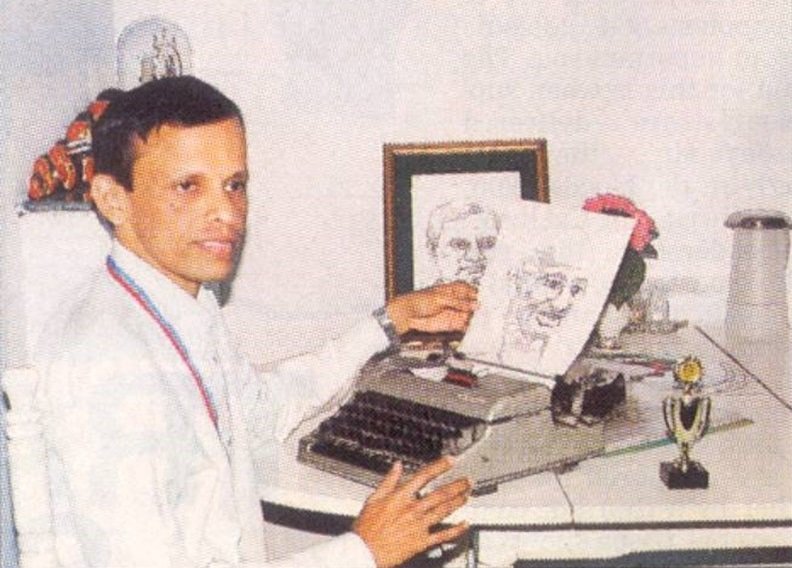 Without any formal training, Uday has been making these portraits for the last 25 years, and his work has been published in India as well as abroad.
He holds the record for the largest typed portrait in the world. The portrait of Lata Mangeshkar measures 21.4 ft x 13.3 ft. It took 364 sheets of A4 size paper and 236 hours of typing spread over a whopping 5 years!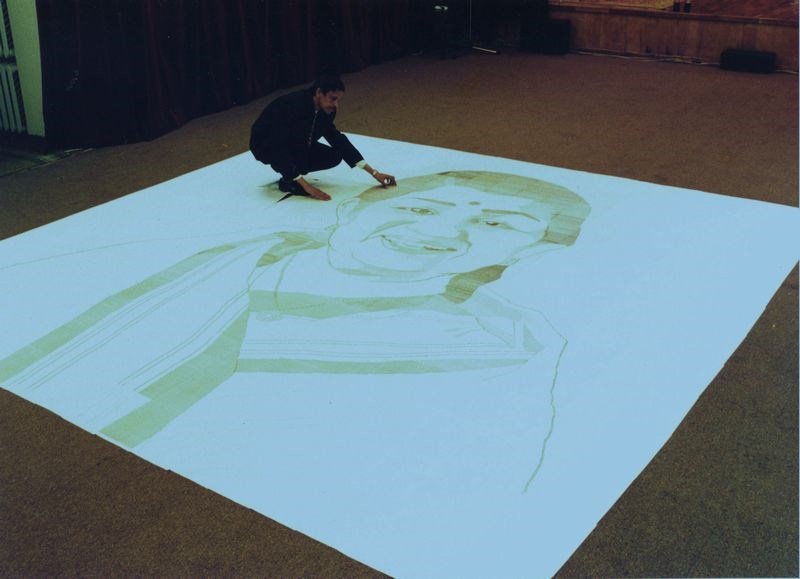 Here are some of Uday's typed portraits of famous celebrities: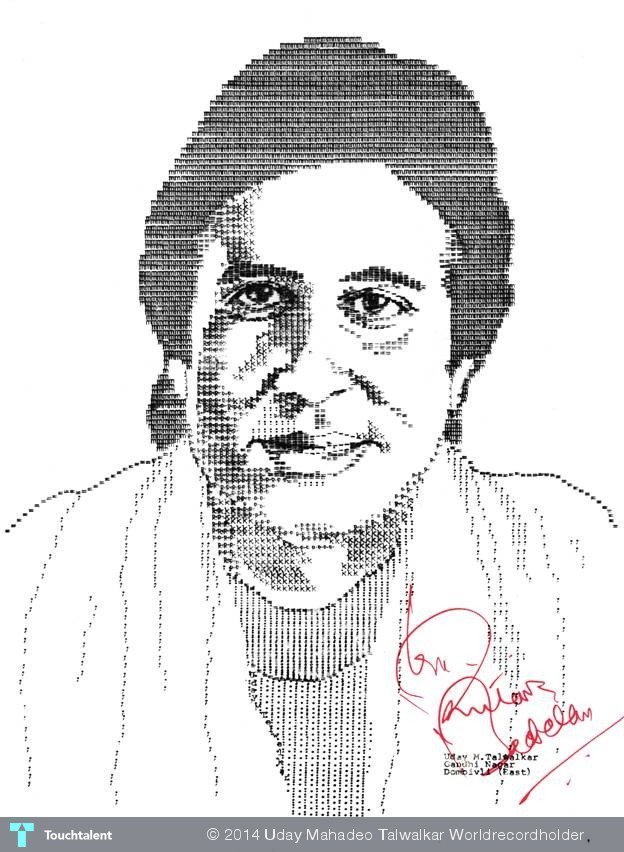 2. The Nightingale of India, Lata Mangeshkar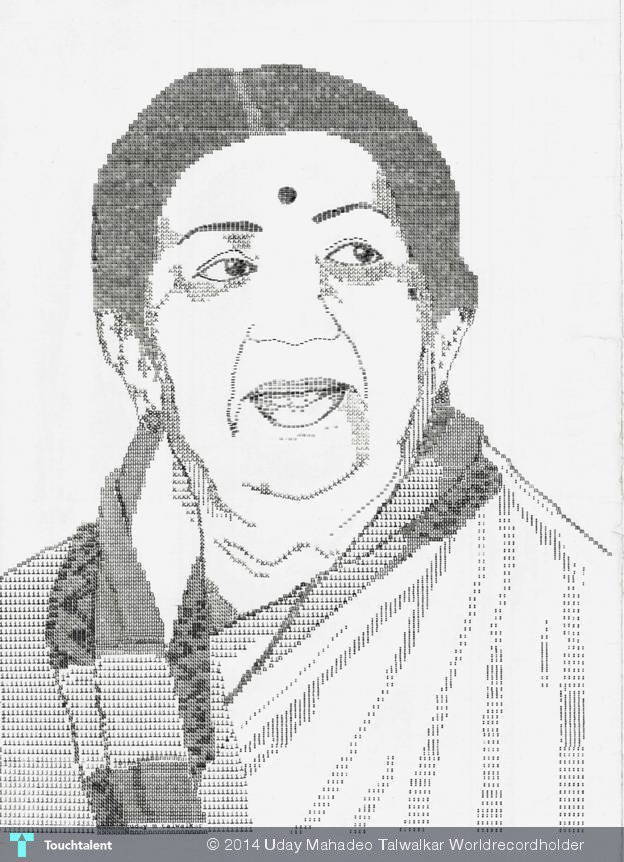 3. The Nightingale's Sister, Asha Bhosle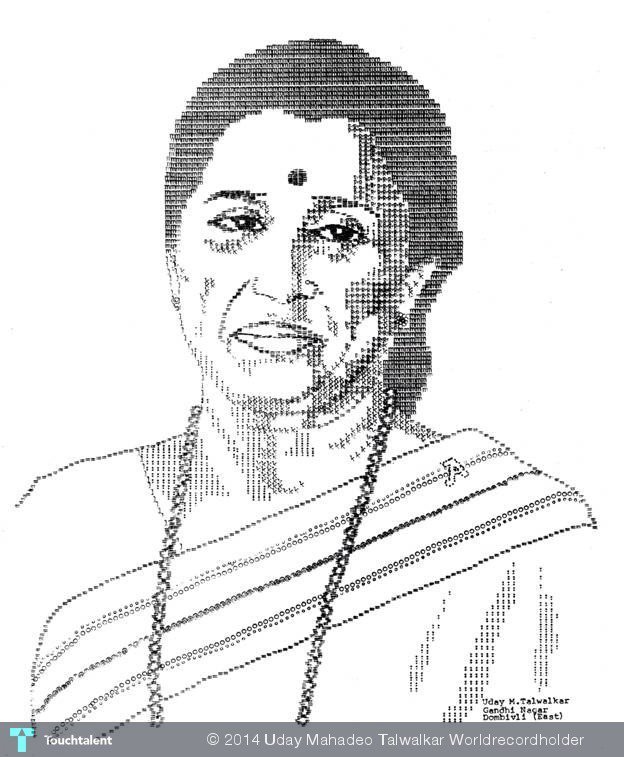 4. The Master Blaster, Sachin Tendulkar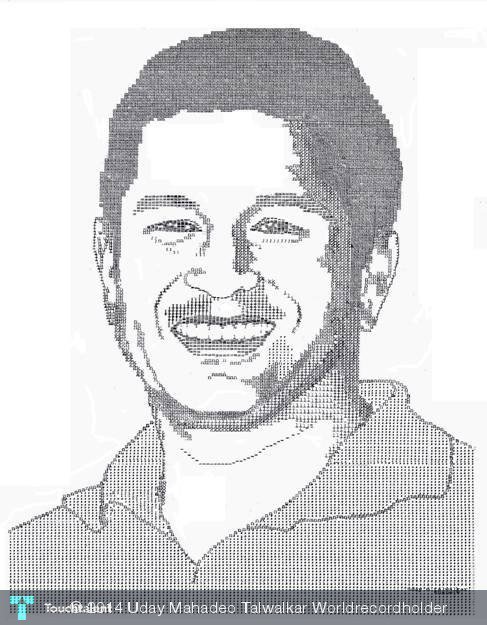 5. The World's Richest Man, Bill Gates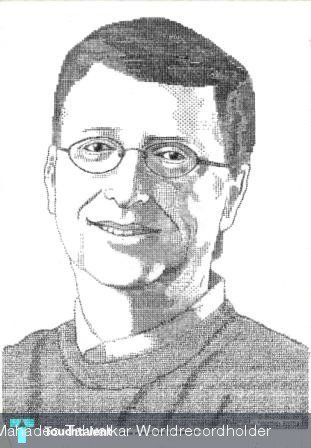 6. Here is the writer, Leo Tolstoy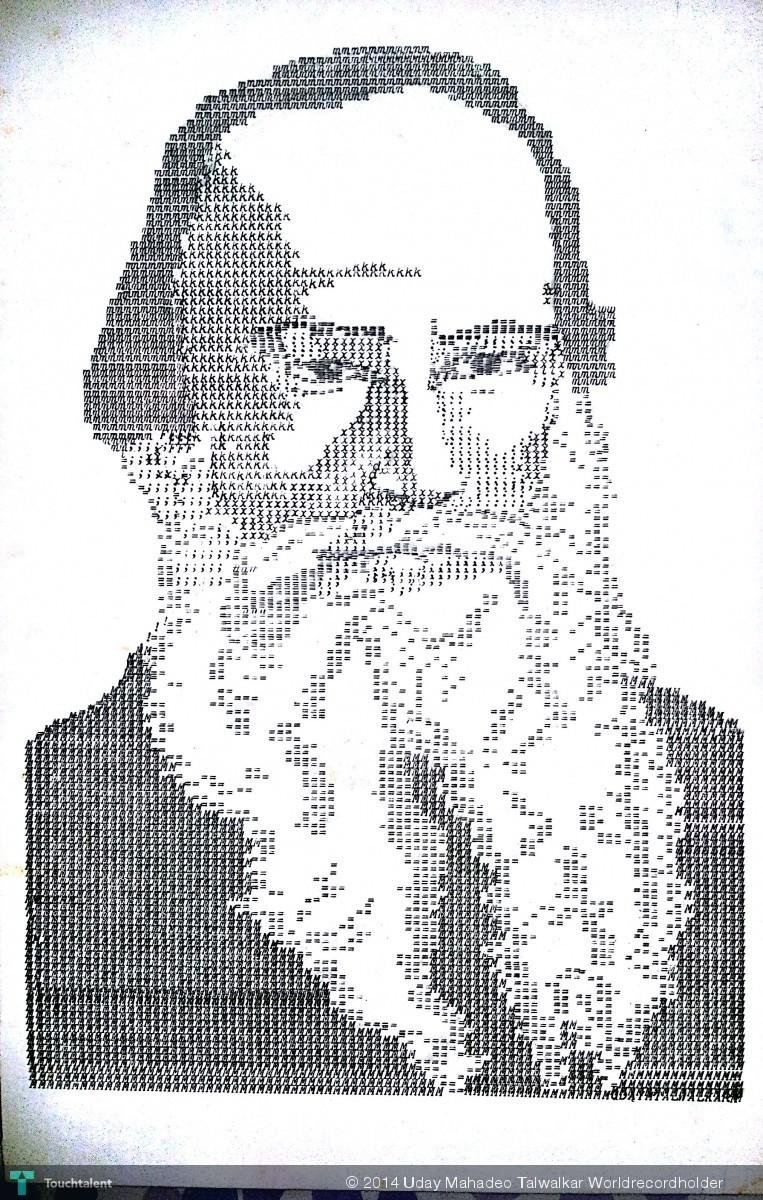 7. From Russia With Love, Lenin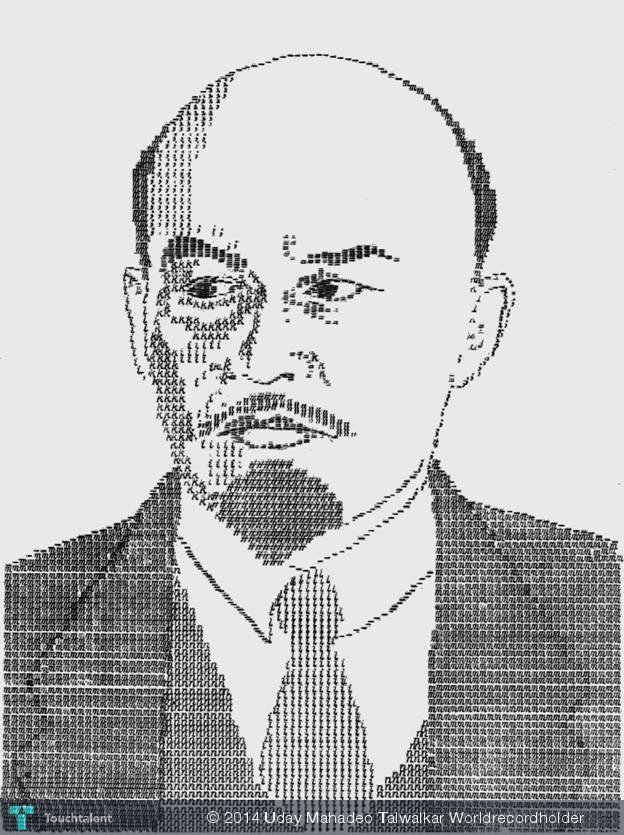 8. The Portrait of a Cartoonist, Bal Thackeray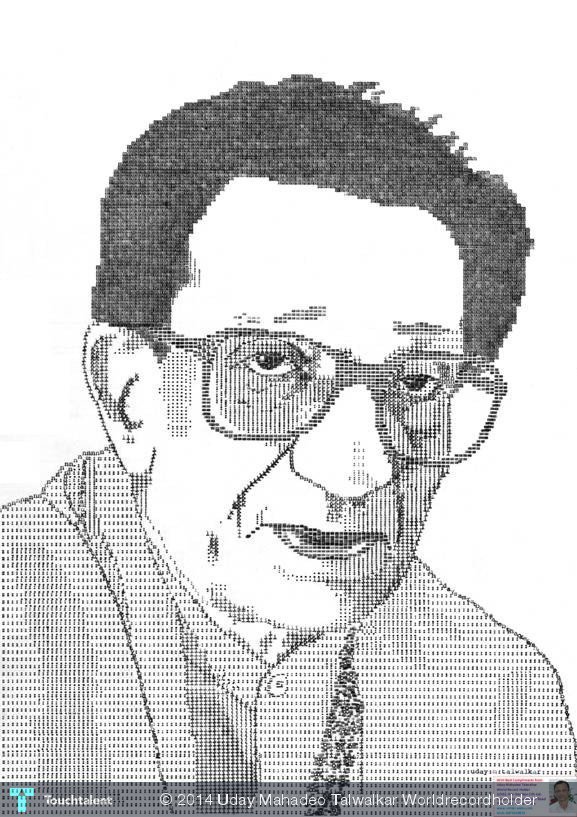 You can view more of his work on his Touchtalent profile here .