In 1971, the Indian army fought a war against Pakistan, which led to the birth of a new nation called Bangladesh. Written in the golden letters in the history of Indian army, it was today, 44 years ago, that the Pakistani army surrendered unconditionally to India. On the 44th anniversary of Vijay Diwas, let's remember the sacrifice our valiant soldiers made and celebrate India's role in establishing a democracy in its eastern neighbourhood.
On 16th December, 1971, the chief of the Pakistani forces, General Amir Abdullah Khan Niazi, along with 93,000 troops, surrendered to the joined forces of Indian Army and Mukti Bahini, marking the end of the war.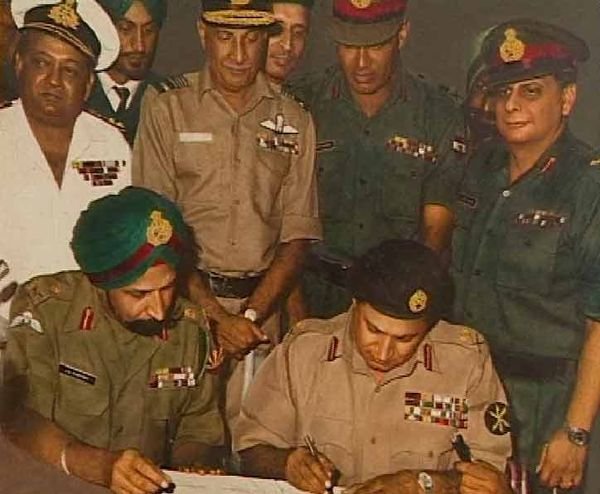 The war had its roots in conflict between East and West Pakistan. West Pakistanis, which formed the ruling class, dismissed the culture and language of their East Pakistani counterparts. Irked by this bossy attitude, East Pakistan wanted to be freed from West's control and form an independent nation of Bangladesh.
In the March of 1971, amidst ongoing protests demanding the independence of East Pakistan, the Pakistani army launched an attack on Dacca University. Students were rounded up, shot and pushed into hastily dug graves. The Bangladesh Liberation War had begun.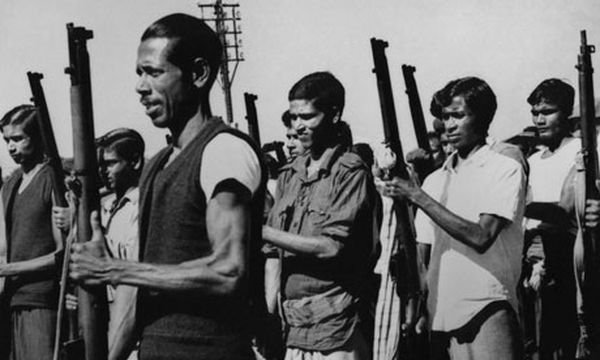 Pakistan conducted widespread genocide among the population of East Pakistan, especially the minority Hindu population. Panicked by the army action in Dacca, around 9 million people came from across the border and took refuge in India.
India's open door policy accepted everyone who came in. So Indian borders were strung with the refugee camps and food came from Indian warehouses.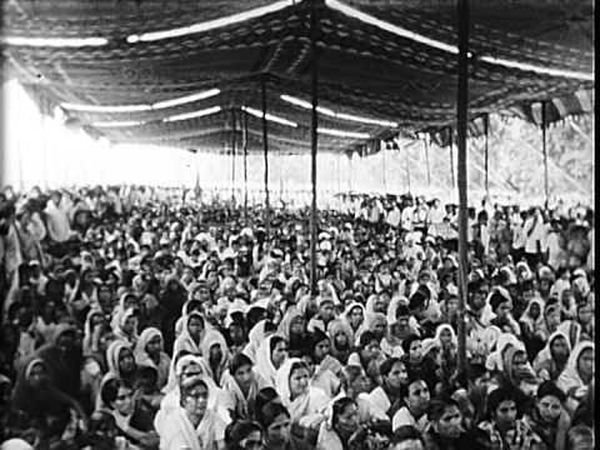 By the summer of 1971, India was also hosting training camps for Bengali guerrillas, known as the Mukti Bahini. It was at this time that Indira Gandhi, instead of just providing shelter, decided to launch a full-scale war, expressing the desire to support the formation of a new nation.
The war lasted a little less than two weeks. 86 Pakistani aircraft were shot down as opposed to 42 Indian fighters, and 226 Pakistani tankers against 81 of ours. The victory was hailed as one of India's finest victories.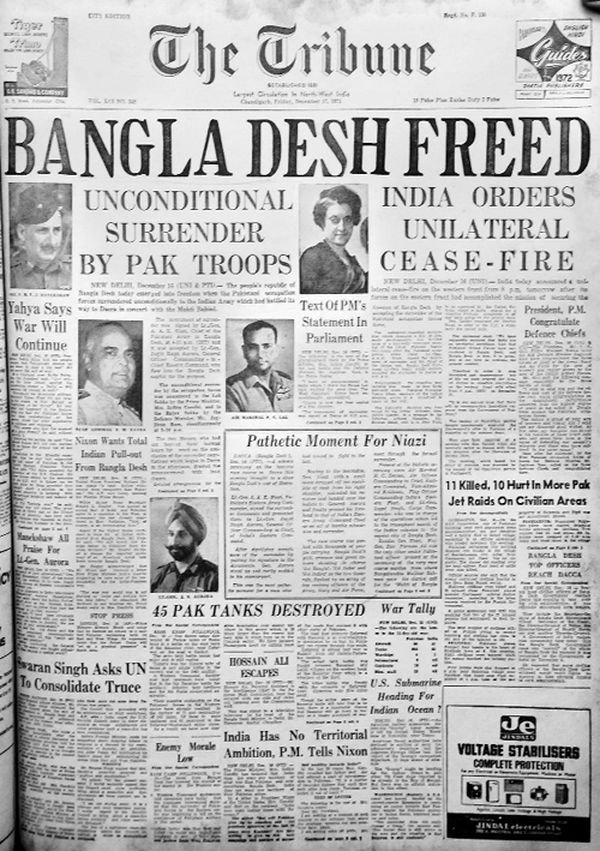 According to Ramchandra Guha in his book India After Gandhi , an Urdu newspaper in Lahore wrote that day "today the entire nation weeps tears of blood… today we are prostrate with dejection."
The Indian victory in the Indo-Pak war was thanks to the countless unnamed soldiers who laid down their lives protecting innocent lives. May we never forget this!