Mulayam Singh Yadav sure has strong opinions. The substance in his opinions may not be strong, but goddamn are they strongly worded. We were reminded of it just recently .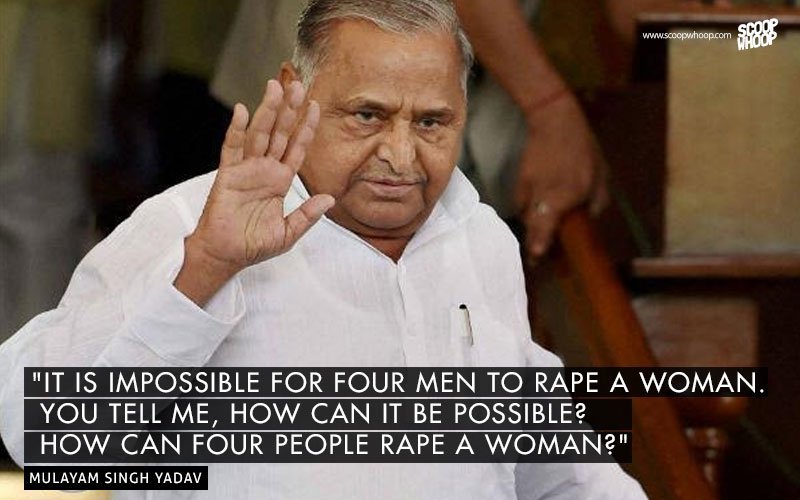 It's just like when people ask, "How can a few Yadavs obliterate an entire community's credibility? You tell me. How?"
I do not know if he is the most misquoted and highly misunderstood politician of our country or if he is what he appears to be, a communal and sexist string-puller, but this man has a track record of doling out the most hurtful quote at the most inopportune time.
Here are a few gems he's dropped in the past, that are worthy of your tim… uh, his EQ.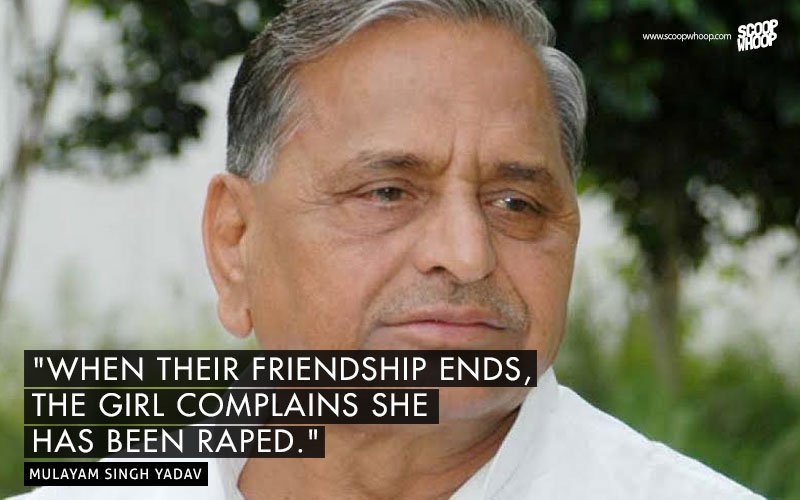 This man comments on rape episodes so casually, you'd think he's discussing C hhota Bheem
with his cousins.
This is not the first time that this man has whittled away the sensitivity with which a politician should address such an incredulous crime. After the 2012 December Delhi rape case , the entire country was devastated. You had to be here; from the panwaris to the prominent , everyone had their head hanging low and feeling incredible shame. It was an embarrassment to just know that we shared the same nationality as those rapists.
The judiciary then decided to make changes to the law. This was the moment that Mr. Mulayam Singh a.k.a Softy Singh (to those that want to disparage him) chose to speak these words.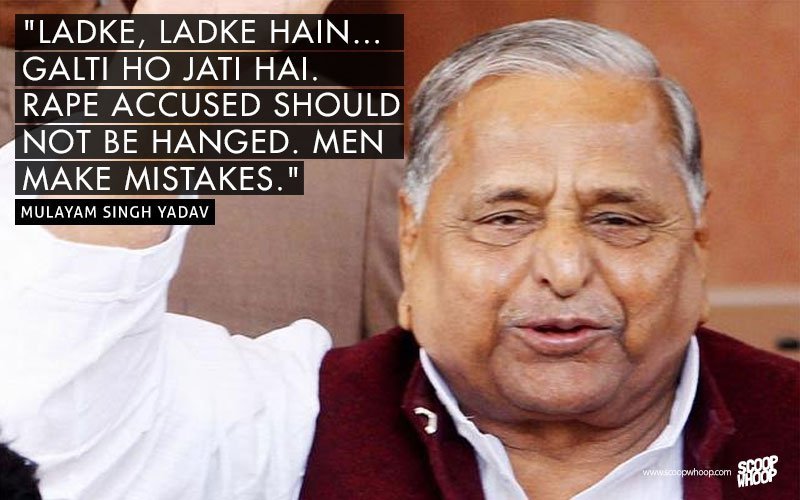 It's not just men, though, Mulayam… it's all people. People make mistakes. Repetitively. Like voting you into power, thrice.
Ever since, the shit storm of verbal diarrhoea escaping his dental crevice has never ceased.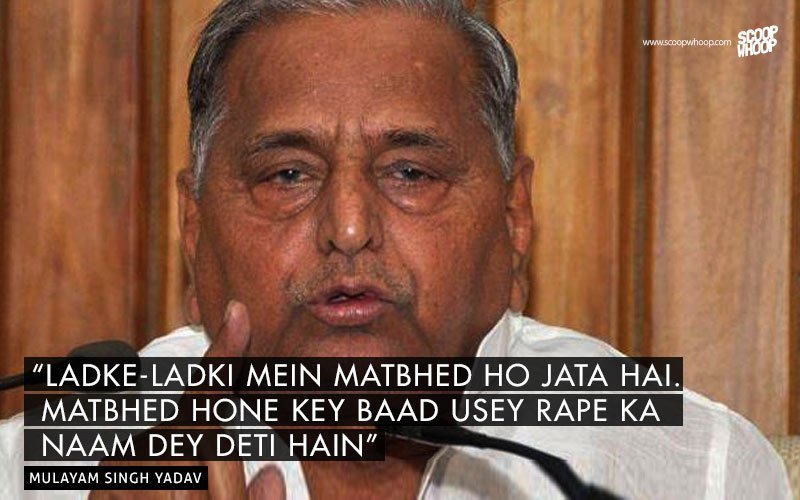 That's the old chap confusing the issue of 'promise to marry' with individual acts of violence.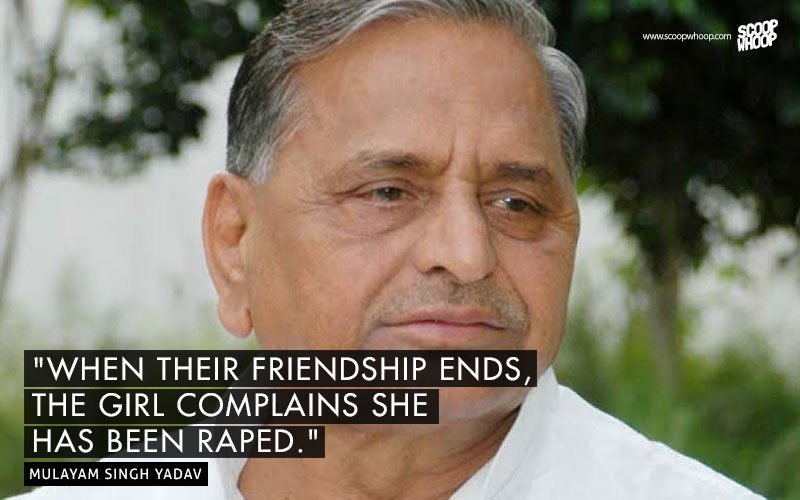 He says this like it's some sort of universal law; just like, as we all know, every time an SP politician comes to power, power never comes on in Uttar Pradesh

except for Saifai

.
Another law. Every time a mujra is held in Safai, it's to distract people from the deaths of some 62 unspecified people. Every time.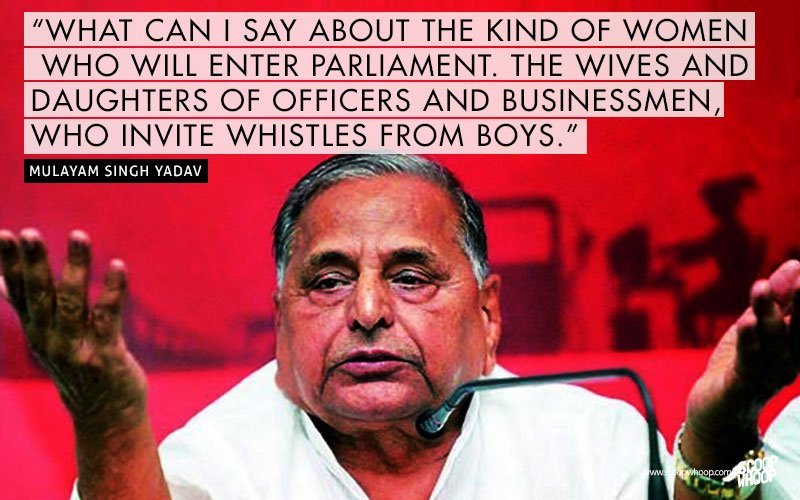 This was the comment he passed during the passing of the Women's Reservation Bill in 2010. I'm sure he's thinking as one of the boys.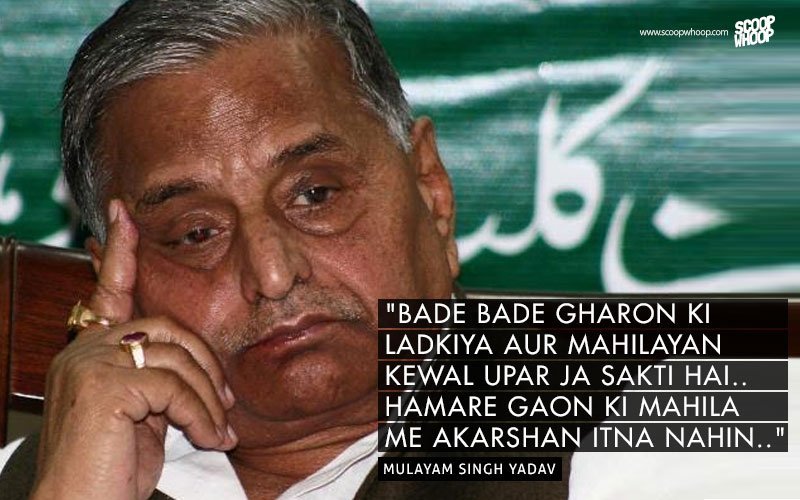 It has been alleged that he made a remark once that rural women will not benefit from the Women's Reservation Bill because they are not as attractive.
But, whether it's Mulayam Singh judging women or a mass murderer being voted into office; the public knows it happens often, but it shouldn't.
In a country where the victims of rape are ostracized by society and are made to endure delay of justice, casual commentary like this by a mainstream politician is simply reprehensible.
Let's hope the good people of Uttar Pradesh follow Xvideos suggestion and vote for someone better next elections.