Femina Believe—a personality development offshoot of the popular publication by the same name—drew the ire of the Twitterati today after it tweeted a controversial post for Women's Day.
The post, which includes a picture of a deserted shopping mall, a messy room, and a lonely man, asks, "Can you imagine a world without women?"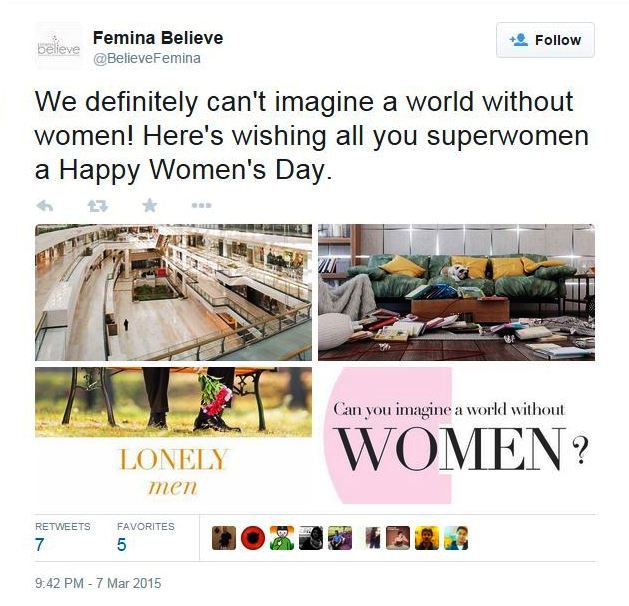 The Website for Femina Believe Personality Development Workshops—to whom the aforementioned handle belongs—claims to offer an "unrivalled curriculum" in make-up & skin care, styling, dining etiquette, and communication skills & body language. Femina Believe was, however, quick to apologise for the post.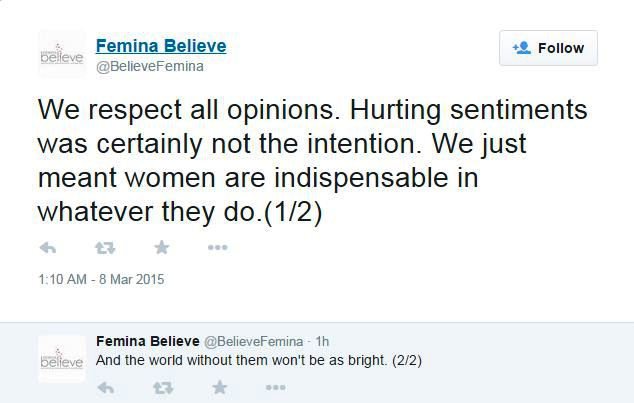 At a time when the people of India are fighting hard to break away from parochial stereotypes, Femina could have given their Women's Day post another review, or three. Perhaps, a stint at a development workshop for social media appropriateness might help.