Our world falls apart when our life is any less 'perfect' than we'd like it to be. Giving up, this often leads to a downward spiral leaving us uninspired and dull.

Challenging these shallow notions is this 46-year-old woman who Humans Of Bombay bumped into. Standing at 3 feet 3 inches and running the Mumbai marathon every year since 4 years, she is giving life a kick-ass competition and how!
Here's her inspiring story: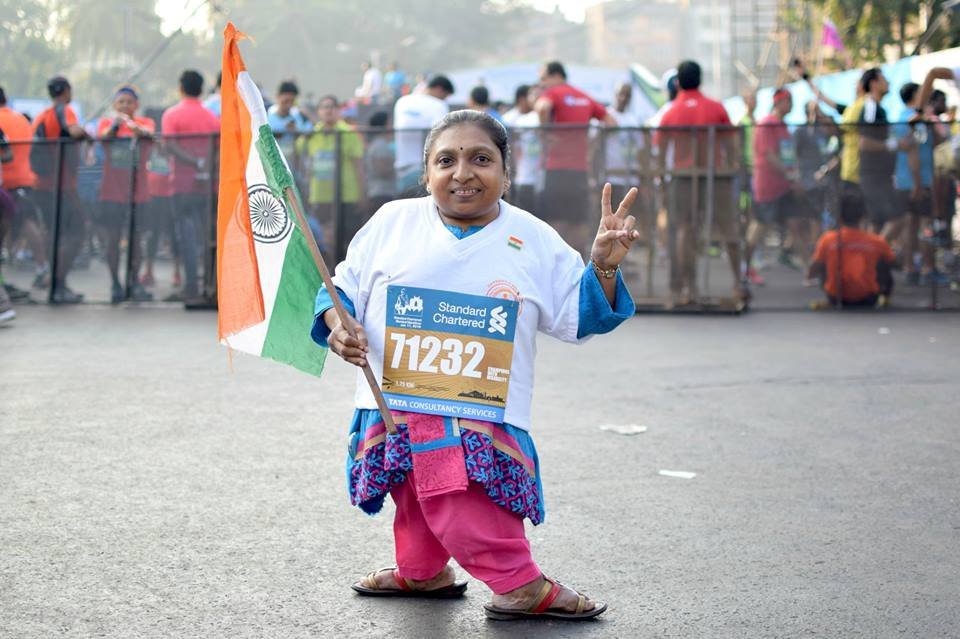 I don't think of myself as having a disability, so I keep my life as normal as possible. I change two buses everyday from Lokhandwala to Matunga to get to work and like everyone else I work hard to make an honest living.
This is my 4th marathon and I complete it every year because I love to run! I feel so good while running that it's difficult to explain that in words - when people are cheering and clapping, it makes me believe that I'm like everyone else - that I'm not lesser than anyone. I may be 46 years old and only 3 feet 3 inches in height but right now, I feel like i'm the happiest person in the world!

So, what's your excuse?