As we all know, Chennai Super Kings beat Gujarat Titans by 5 wickets recently. There were many things that added to the excitement of the win and one of them was definitely this iconic moment where M.S. Dhoni stumped Shubman Gill to dismiss him.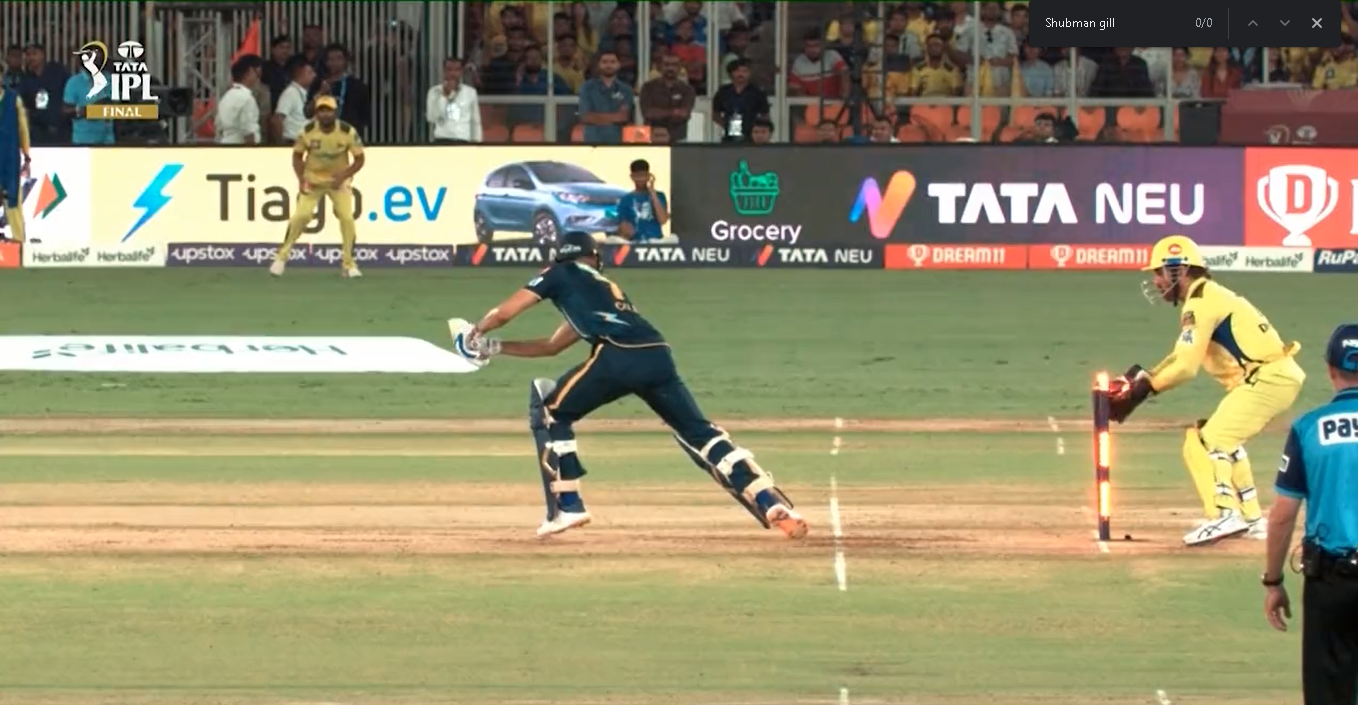 Dhoni had won the toss and opted to bowl against Gujarat Titans, and Hardik Pandya was quite alright with the arrangement, as he'd said, "Would've bowled first as well, but my heart wanted to bat so I don't mind losing the toss. We spoke that it is something out of our control (weather). Whichever team plays better will have their hands on the trophy."
As for Dhoni stumping Gill at the speed of light, he'd dislodged the bails before Shubhman returned to the crease; in 0.12 second!
Here's how people have responded to the epic event (yes, I said event, the 0.12 seconds were an event in itself).
A historical moment!