Royal Challenger Bangalore (RCB) defeated Lucknow Super Giants (LSG) by 18 runs at the Ekana Cricket Stadium on Monday. However, the bitter brawl between Virat Kohli and LSG mentor Gautam Gambhir following the match became the highlight. The altercation is reminding netizens of their heated exchange from 2013.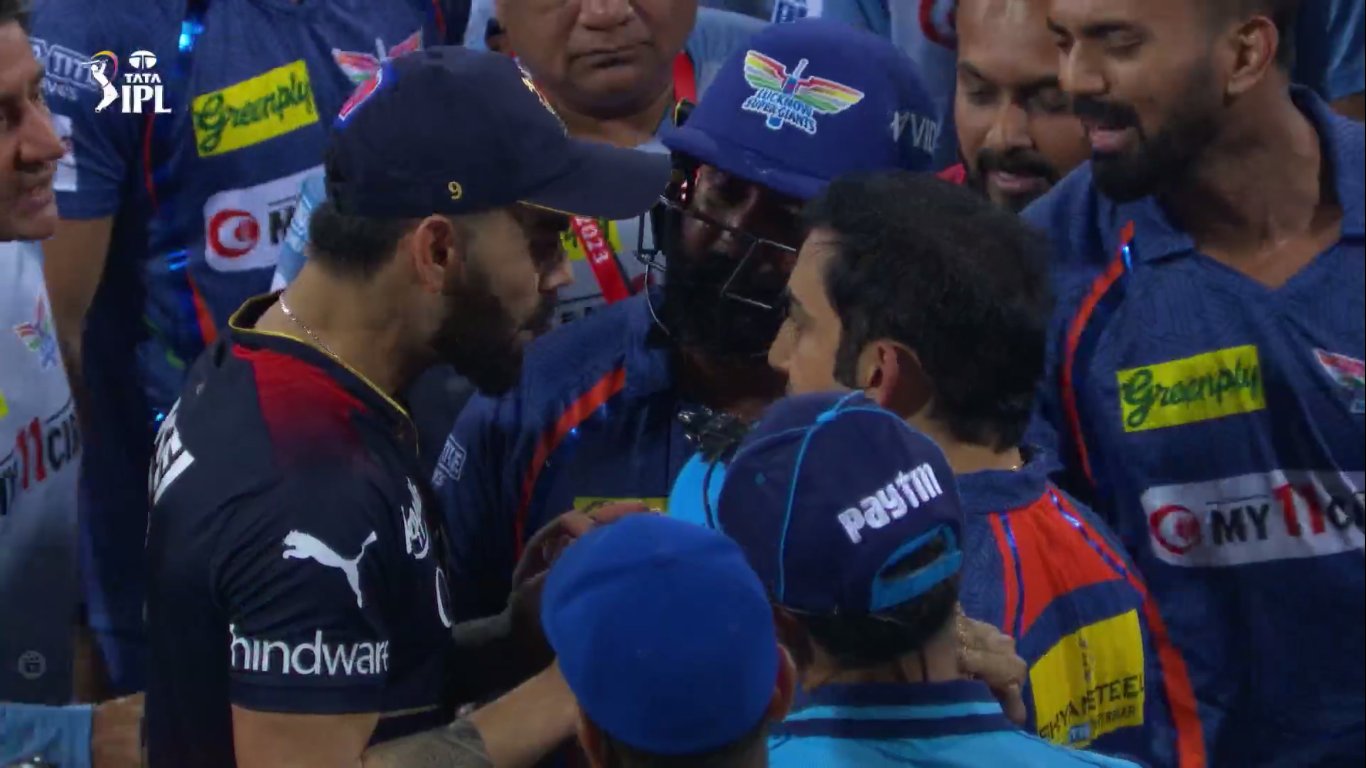 The verbal spat began soon after RCB won the low-scoring match while the players shook hands. Initially, there was a tense exchange between Kohli and Naveen-ul-Haq. Thereafter, the former RCB captain was seen talking to LSG opener Kyle Mayer when Gambhir pulled him away. Shortly after, it was a heated Kohli vs Gambhir, and the two had to be separated by Amit Mishra, Faf du Plessis and others.
Twitter user Mehulsinh Vaghela (@LoneWarrior1109) shared the video of the exchange. You can watch it here:
Naturally, people are reacting to the intense brawl. Twitter's calling it 'peak Delhi boys' thing to do. Take a look:
Reportedly, BCCI took stern action against Kohli and Gambhir for breaching the IPL Code of Conduct. The two were found guilty of a Level 2 offence and were fined 100% of their match fees. On the other hand, Naveen-ul-Haq forfeited 50% of the match fee for Level 1 offence.