New Delhi: Contesting elections from Manipur's Thoubal's assembly segment, 44-year-old human rights activist, Irom Sharmila, managed to garner only 90 votes out of total 27,271 votes cast in the constituency. 
Floating a new party - People's Resurgence and Justice Alliance (PRJA) - after she ended her 16-year-old fast in August last year, Sharmila was one of the three candidates fielded by the party in the elections. 
After the Saturday's results, Sharmila has decided not to contest elections in the future, The Indian Express reports.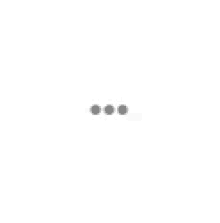 While Erendro Leichombam, the other PRJA candidate contesting from Thangmeiband constituency, has also failed to make any significant impact on the results, he has got 573 votes polled in his favour. 
Results of the constituency in which the PRJA's third candidate is in the fray haven't been declared yet. 
Sharmila's jump into electoral politics was deemed to pose a tough challenge to incumbent Chief Minister Okram Ibobi Singh in his home constituency. 
However, the results declared on Saturday showed her on the fourth spot among the five candidates with Singh polling 18649 votes in his favour. This is Singh's third win from Thoubal. Sharmila's vote share was even less than 143 votes polled under NOTA (None of the above.)
At the time of establishing her political outfit, Sharmila had stated her sole agenda to contest the elections was to have the AFSPA repealed from Manipur. 
"I want to be the CM of Manipur," Sharmila had said, breaking down as she addressed the media after breaking her fast on August 9 last year. 
"I want to join politics as I've been called the Iron Lady of Manipur, and I want to live up to that name. I don't understand why some radical groups are against me wanting to get into politics. I don't want to be seen as an icon, just as an equal human being with all the feelings of human beings," she said. 
Sharmila's decision to contest elections was widely criticized by the group of anti-AFSPA activists in Manipur who had been supporting the 44-year-old activist in all the 16 years of her fast.  
Feature image source: PTI/File Photo