ISIS has claimed full responsibility for an attack outside Britain's parliament which claimed the lives of four innocent people and injured many.
The Islamic State group says through its Aamaq news agency that the attacker was a "soldier of the Islamic State."
16/ Break: ISIS statement calls #London attacker "soldier of Islamic State". This is standard format regularly used by ISIS to claim attacks pic.twitter.com/fmZkX9LIGO

— Jenan Moussa (@jenanmoussa) March 23, 2017
"The perpetrator of the attacks yesterday in front of the British parliament in London is an Islamic State soldier and he carried out the operation in response to calls to target citizens of the coalition," the Amaq statement said.
Although his identity has not been released, Theresa May told MPs he was a 'peripheral' figure, adding: 'He was not part of the current intelligence picture.'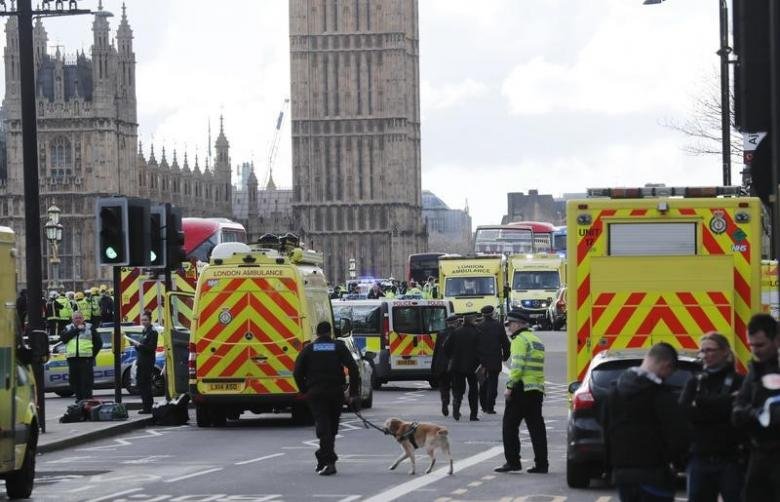 Describing the terrorist, Mrs May said: 'What I can confirm is that the man was British-born and that some years ago he was once investigated by MI5 in relation to concerns about violent extremism. The case is historic. He was not part of the current intelligence picture. There was no prior intelligence of his intent or of the plot.'