With Prime Minister Narendra Modi becoming the first Indian head of the government to visit Israel, the bonhomie between Modi and his Israeli counterpart Benjamin Netanyahu isn't just restricted to diplomatic and political level. 
According to a Hindustan Times report, Israeli PM Netanyahu has expressed a wish to become a vegetarian like PM Modi. 
Hosting a dinner for PM Modi at his residence on July 4, the HT report said, Netanyahu couldn't spot his favourite fish on the table. While the diet was purely vegetarian in Israeli sense - as fish and eggs aren't classified as non-vegetarian like in India - Netanyahu had to comply with Indian dishes like khandvi, moong dal puri, malai palak, kurkuri bhindi, maa ki daal and kumbh ka pulao. And he seems to have liked it.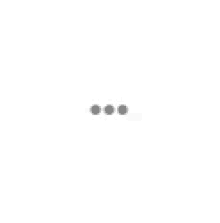 "I think I should turn vegetarian like my friend PM Modi. There's a lot of variety there," Reena Pushkarna, Israeli's culinary queen quoted Netanyahu saying while checking the vegetarian spread she had prepared for PM Modi. 
"The Indian PM loves the traditional khichdi more than anything else. That's the simplicity of the man. I feel when you are proud of your food, that's where the respect for your country and heritage starts," Pushkarna, who was born to an Indian army colonel and has been living in Israel since last 33 years, told HT. 
Interestingly, Pushkarna had been responsible for PM Modi's diet during his previous visit to Israel 11 years ago as Chief Minister of Gujarat. 
Feature image source: Reuters