Even though Bollywood isn't exactly experimenting in terms of scripts and plot-points, thankfully, there's a whole new segment of entertainment brimming with intriguing stories. 
Due to the big internet boom, short films have become the new go-to when it comes to original and fabulously-told content. And it's not a format restricted to up and coming actors looking for their big break. Any actor who wishes to flex their creative muscles and indulge in experimentation is working in short films that allow for creative freedom with a hint of brevity.
Take for instance, Jackie Shroff.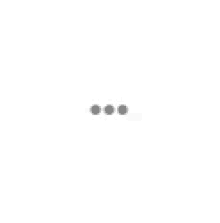 The superstar from the 80s and 90s who remains majorly underrated when it comes to his acting has been doing some really interesting work in short films. 
After winning hearts with Khujli, co-starring Neena Gupta, Jackie Shroff is back with yet another short film, Shunyata, directed by Chintan Sarda and presented by Large Short Films. 
Forced into the world of crime as a child by his father, Jackie is marvelous as a brooding hit-man, Madhur, who's disturbed by the course his life has taken. Living in the underbelly of the crime world in Mumbai, he's trying hard to stop a kid, Tinu, from going in the wrong direction. We've all seen Jackie excel at roles that flaunt his machismo but as a vulnerable, good-hearted man stuck in the wrong world, he brings the perfect restraint into his performance. Safe to say, he's fabulous in the film. 
Shunyata also stars National Award-winning child actor, Machindra Gadkar as Tinu and he matches Jackie's performance perfectly well. 
You can watch the short film here. And brace yourself for the ending! 
We need more such films!