This couple from Madhya Pradesh had everything that most people look for in an 'ideal' happy life. 
Sumit Rathore, now 35, took a degree in import-export from a college in London and came back to India to run his family's successful business. His wife, Anamika, who is 34, took a degree from Modi Engineering College in Rajasthan and worked at Hindustan Zinc before she got married.
The couple got married 4 years ago and had a loving daughter. They lived a very comfortable life with an ownership of property worth Rs. 100 crore and a successful business of making sacks for cement companies. Both belonged to a small town called Neemuch, about 400 kilometres from Bhopal, and were respected within their community.
So, when they announced that they wish to renounce the world to be monks, it sent shock waves throughout Neemuch. While both of them had started talking about renouncing everything to be munis when their daughter, Ibhya, was just 8-months-old, nobody knew they would take this step so early on in their lives.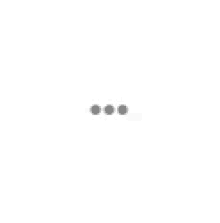 But they had already started preparing for the monk life, living separately as part of the preparation. However, what everybody wanted to know was what would happen to their young daughter who is just 3-years-old.
Anamika's father told Hindustan Times:
"I will take care of my granddaughter. We had no counter to their religious arguments and relented. One cannot stop anyone when religion calls."
Sumit announced his final decision of renunciation at a gathering of Acharya Ramlal held at Surat in August this year. When the Acharya asked him to take permission from his wife, Anamika consented and expressed that she was also ready to give up worldly pleasures.
The two have taken a vow of silence before deeksha, which is the first step of their initiation into monkhood.