A journalist from a local TV news channel, Santanu Bhowmick, was on Wednesday kidnapped and killed in West Tripura district while covering an agitation and road blockade.
He was covering a clash between Indigenous People's Front of Tripura (IPFT) and the ruling CPI-M's tribal wing tribal wing Tripura Rajaer Upajati Ganamukti Parishad (TRUGP). Bhowmick worked for a channel named Din Raat.
As per a report by PTI, police have blamed IPFT, a group that is demanding a separate tribal state called Tipraland, for the killing. 
According to a report in The Hindu, Bhowmick's murder took place amid continuing clashes between supporters of the IPFT and CPI-M in the Khowai, Teliamura and Jirania subdivisions on Tripura.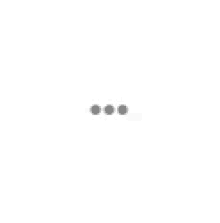 He was found with serious stab wounds and was rushed to a government hospital, where doctors declared him dead on arrival.
The Ganamukti Parishad, a tribal wing of the ruling CPM, had called the rally in Mandwai, a tribal-dominated area in West Tripura district, against the IPFT. The clashes began when supporters of the Parishad gathered at a bus stand in Khowai town to travel to Agartala for a rally. As per CPI-M, the IPFT workers attacked the rivals with sticks and iron rods and wounded at least 60 of them and damaged at least 15 buses, reports Hindustan Times.
CPM state secretary Bijan Dhar told HT, "The IPFT triggered the violence … they attempted to mislead the indigenous people by demanding a separate state called Tipraland. But they are gradually losing their grip. To hide their failures, they masterminded the violence."
He also alleged that the BJP and Union Ministers were backing the IPFT, which is opposing the leftist government.
Murder of Journalist in Tripura by BJP backed IPFT Goons show BJP's frustration in Tripura & overall pattern of silencing Journalists! Shame

— CPI (M) (@cpimspeak) September 20, 2017
BJP's Tripura unit condemned the incident and said:
The IPTF's version isn't known yet.
Bhowmick's death comes on the heels of the murders of Bengaluru-based journalist Gauri Lankesh and a Bihar journalist working for a local newspaper. 
According to research submitted by the Committee to Protect Journalists, at least 27 scribes have been murdered for their work since 1992. India ranks 13th on the organisation's latest Impunity Index, which ranks countries on the basis of how many journalists are killed in their line of work, reports The Indian Express.
(Feature Image Source: Facebook)