Tales of what goes on behind closed doors in the kitchens of famous restaurants is the fodder for many gossipy conversations over tea among people. Another such story has surfaced and this time regarding a famous restaurant everyone used to praise for their delicious food. Kake Da Hotel, a popular restaurant in Connaught Place is in a bit of a soup after a video showing off their unsanitary dough-kneading techniques went viral online.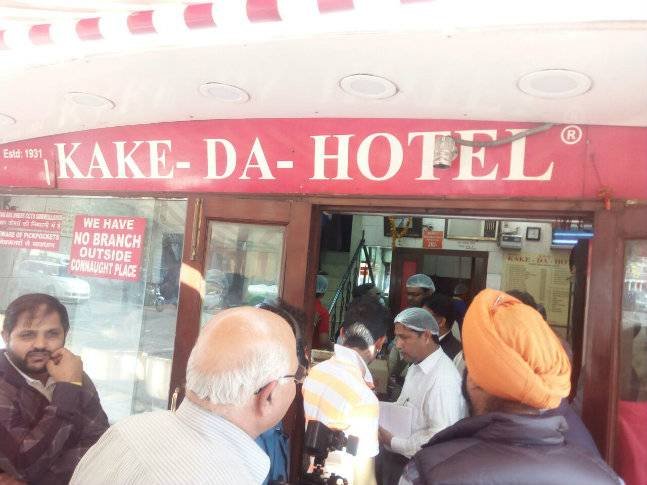 Twitter user Kaveri has uploaded a video in which a man on the roof of the restaurant is standing with his feet in a utensil. It becomes evident in a while that he is kneading dough with his feet. The video has left several feeling queasy. Watch the video below.
So how many of you have heard about the great food at Kake - Da - Hotel? pic.twitter.com/lB9cLHA1W8

— kaveri (@ikaveri) February 19, 2017
Following outrage and a formal complaint, the Department of Food Safety in Delhi called for an inspection at the eatery.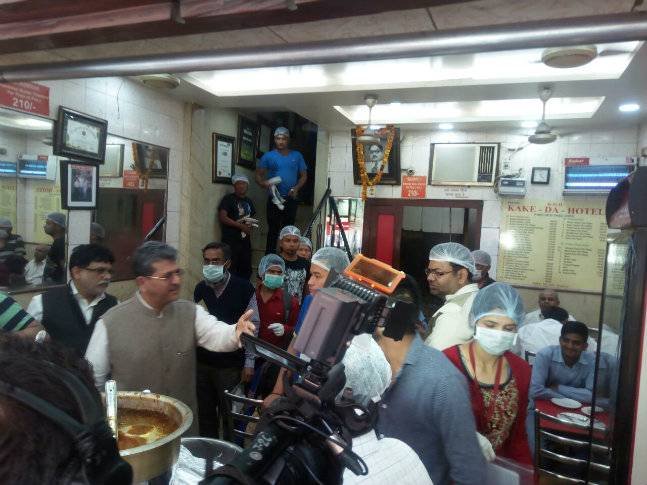 The video stirred up Twitterati, with responses flowing in:
While some had heard or seen this happening before,
@ikaveri Happens at parathewale gali too, from what I've heard.

— NumbYaar (@NumbYaar) February 22, 2017
@ikaveri went there in 1995. Horrible hygiene. Off list since. All in that row till National are the same. Saw this at Rajinder too.

— anil (@anilanilmehta) February 19, 2017
Some were left regretting their last meal at the eatery.
@ikaveri oops. I go to adjacent Bhapey da Dhaba but since it is close on Tuesday, went at this joint last week.

— Daljeet Singh (@daljeet_DS) February 19, 2017
Several loyalists were left disappointed.
@ikaveri Aaye haaye..ye kya dikha diya..yuck...I love going here..but now..I won't..pakka na this is kake staff only...??

— Rohan Sabharwal (@Youhu_Tarazu) February 20, 2017
@ikaveri an old fave from decades ago, the CP outlet: stopped after food poisoning after eating at their Panchsheel outlet some years ago

— Prasanto K Roy (@prasanto) February 19, 2017
@ikaveri yuuuuuuuuckkkk! Never going here again. Shiittt ugh

— Pranav (@pranavsapra) February 20, 2017
Many could feel their last meal rising up their throats.
@ikaveri pic.twitter.com/h5pG8LJVVg

— Sameer (@NausharH) February 20, 2017
Several people could not leave their sense of humour behind.
@ikaveri Been there many a times..albeit the alcohol in my system did well in assassinating the bacteria from that Kaaka stomping the atta..

— CHATUR LOMRAA (@harpreetchatwal) February 20, 2017
@ikaveri I told him it was 'knead' the dough and not 'knee' the dough 😁

— Sameer Makki (@Makki_Sameer09) February 19, 2017
I guess our moms were always right about ghar ka khana.