It's the big N word that's currently shaking the very core of Bollywood.
Ever since Kangana Ranaut called out Karan Johar as the 'flag-bearer of Nepotism' on his popular chat show, Koffee With Karan, things in tinsel town haven't been the same. 
Does nepotism exist in Bollywood? Of course it does. Just like every other profession where sons and daughters take it for granted their 'right' to follow in the footsteps of their successful parents, Bollywood has time and again seen celebrity kids making their way into the industry, talent or no talent. However, what Kangana's comment was not bring out some sort of hidden secret; we've all known how star kids in Bollywood have always got better roles and platforms than those from the outside. What it did however was bring out Bollywood's hidden hypocrisy about the issue. 
From Karan Johar first trying to defend himself and accusing Kangana of playing the 'woman card' to every star kid in Bollywood going out of there way trying to make us understand their 'struggles', it would be appalling if it wasn't downright funny! 
And the man who's coming across as the most confused amidst all this is none other than Karan Johar. The fact that he got the biggest burn of his life on his own show might be the reason that he's still not done trying to do damage control.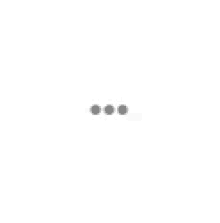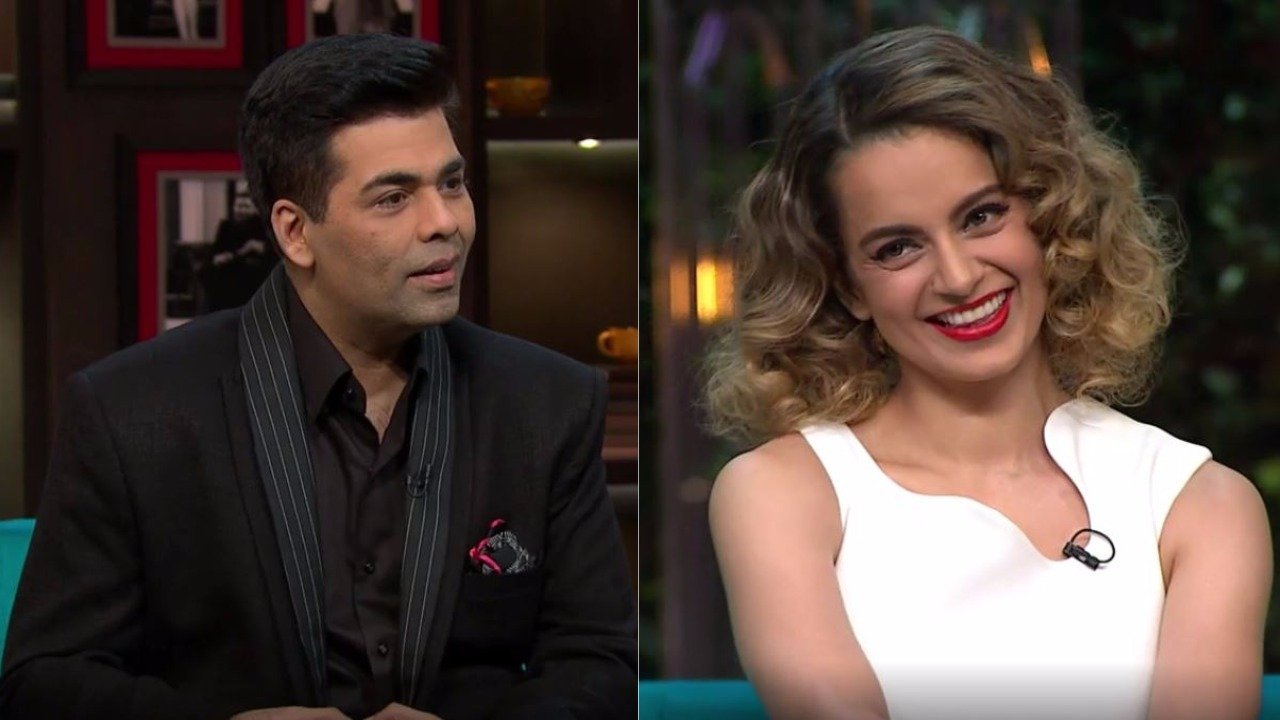 At the recently concluded IIFA awards in New York, the only thing that made news (apart from Katrina 'sitting' in the audience and applauding while presenting an award on stage at the same time!) was some kind of a 'joke' made by Karan, along with two other by-products of nepotism, Saif Ali Khan and Varun Dhawan.
After winning an award when Varun decided to indulge in an 'impromptu' banter with hosts Karan and Saif, the trio decided to take on Kangana Ranaut and her remark on nepotism, all in the disguise of a 'joke'.
It all concluded with the three of them chanting, "Nepotism rocks!" as the crowd sitting went ballistic with laughter.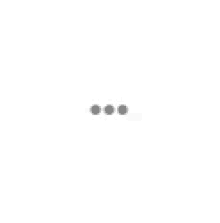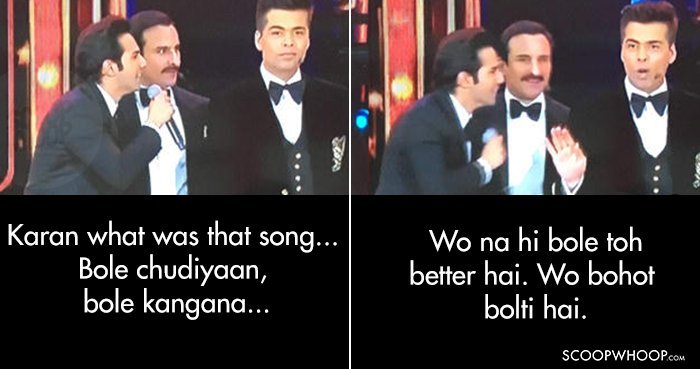 However, no one outside of Bollywood found this act even remotely funny and soon, the three were being trolled online for their condescending act, especially because Kangana wasn't even present there to give it back to them. 
And as it always happens, the three of them have now individually apologized for the act, saying it was meant as a joke and it wasn't anything serious.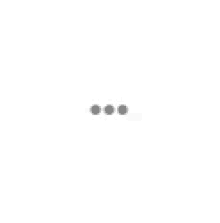 Now, this isn't about getting them to apologize. The problem is that if three successful, grown-up men can't understand the difference between mockery and comedy, then we clearly have a bigger problem at hand. 
How can a current-generation heartthrob with millions of fans not realise the impact of what he said on an international platform? Could Varun Dhawan be so, so ignorant? 
How could the 'Nawab of Bollywood', he who's supposed to devour literature and have an evolved mind, he whose wife is forever going talking about equal rights for men and women, not realise just how unfunny it is to proudly proclaim how nepotism 'rocks'?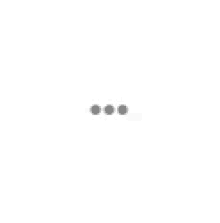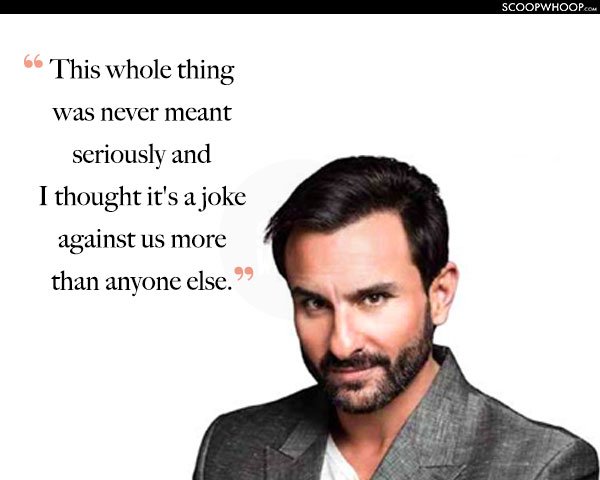 And most importantly, how could Bollywood's most famous director not really know that taking on a woman in her absence and making jokes at her expense is both condescending and uncalled for? Did Karan Johar really did not understand that going 'yay' for nepotism was yet another way for him to get back at Kangana? Did he not consciously do it?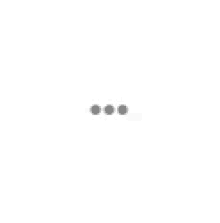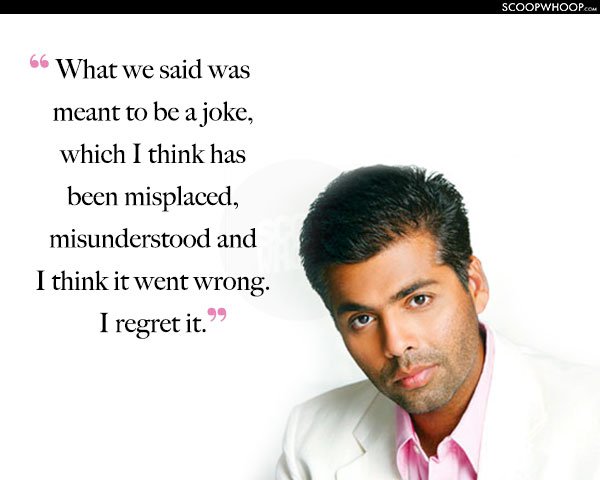 Three mature adults crack a not-funny remark on stage and later pretend they never realized it wasn't funny. Who's the joke on, really?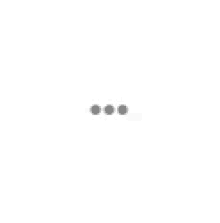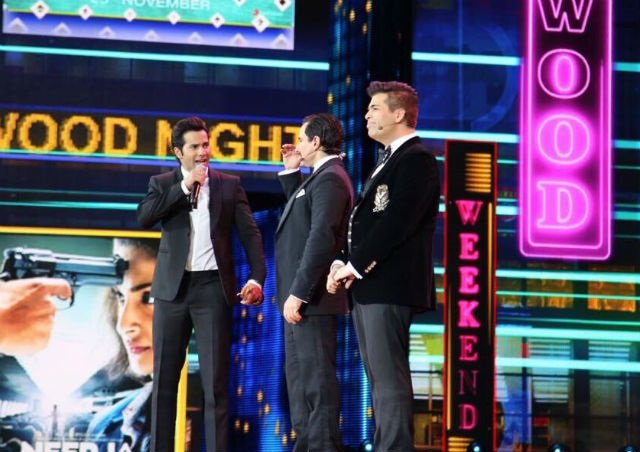 Can Karan Johar really decide what he wants?
After the Koffee With Karan episode, KJo went to town proclaiming how he gave Kangana a platform to voice her opinions and was gracious enough to not edit of it. Then, he accused her of playing the 'woman card', asking her to leave the industry if she had so many issues with it. Soon after, when confronted with the nepotism debate everywhere he went, he proclaimed how he was done with this issue and wanted to move on. However, all this while there were plenty of reports about him launching Sridevi's daughter and Shahid Kapoor's brother in his next film. And now, yet again, he made a lame attempt at mocking Kangana, this time at the IIFA awards.
Honestly, I'm exhausted merely typing all of this. Isn't Karan done going to-and-fro on this debate? Can't he for once make up his mind and just stick to it? 
Does he believe that nepotism exists? If yes, can he not defend it and try and put down Kangana, over and over again? And if he believes that Bollywood doesn't harbor nepotism, can he prove it to the world by not signing celeb kids and introducing complete outsiders as the leads in his next film? 
And lastly, if he doesn't wish to continue partaking in the nepotism debate, can Karan Johar stop trying to mock Kangana at any and every opportunity he gets? 
For his own sake and for the sake of the world, figure out what you want, KJo. Wake up and smell the Koffee, will  you?