It's a general perception that one loses the will to learn or achieve more at the dusk of his or her life. A 96-year-old woman from Kerala, however, is a true example of an undying spirit and passion for life!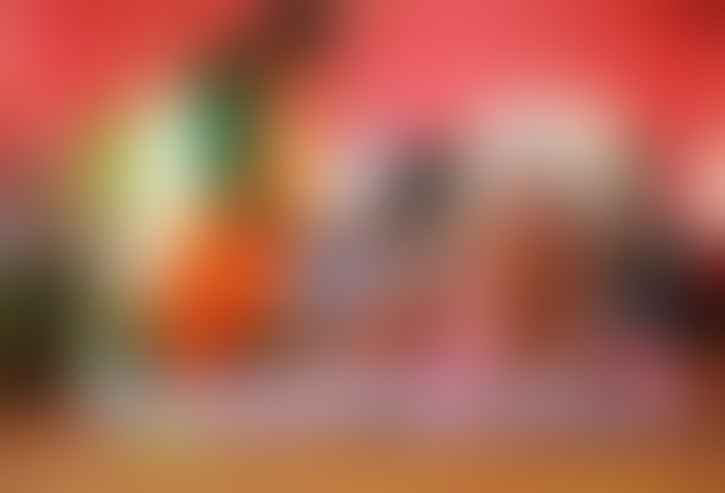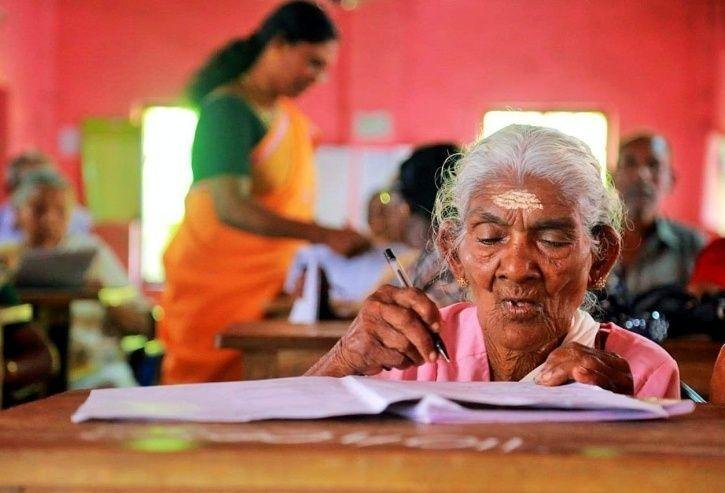 Karthyayani Amma worked as a domestic help to raise her six children after her husband's death. After her daughter, Ammini resumed her studies and cleared her 10th standard equivalency exam through the literacy mission, Amma also felt inspired.
Earlier this year, 96-year-old Karthyayini Amma, a resident of Alappuzha enrolled herself in the Kerala Literacy Mission's Aksharalaksham scheme. She was the oldest student in the program.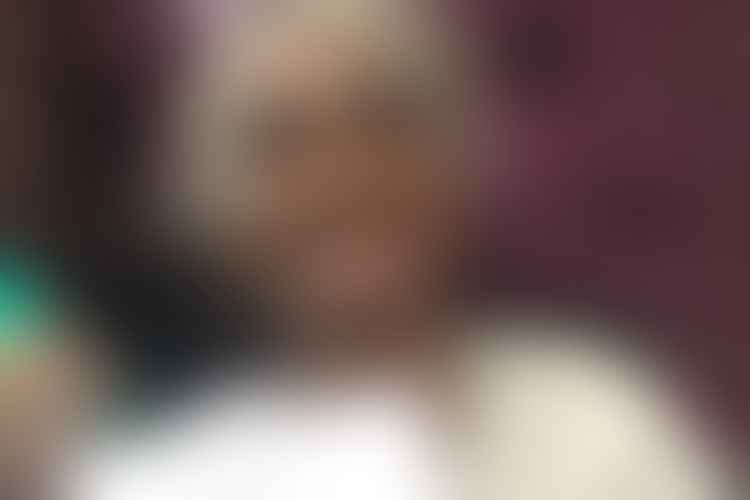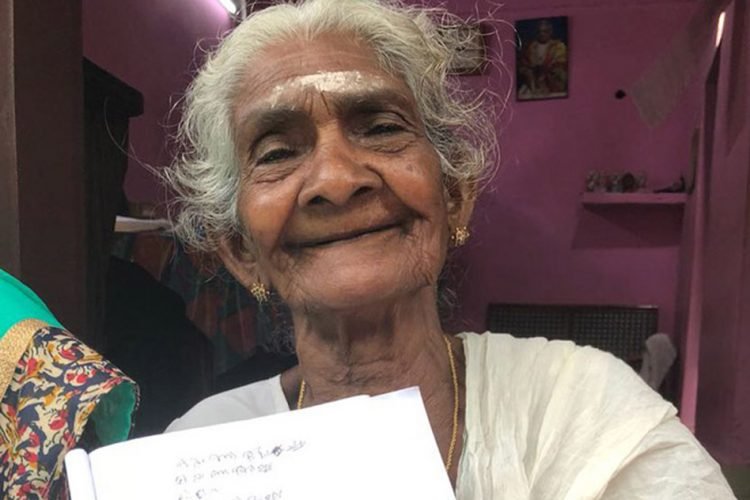 The nonagenarian then took the fourth standard equivalency examination and aced it. She even scored full marks in the reading section.
While she was being hailed as a hero by everyone, Amma was a bit disappointed that the question paper didn't cover all the topics that she had studied.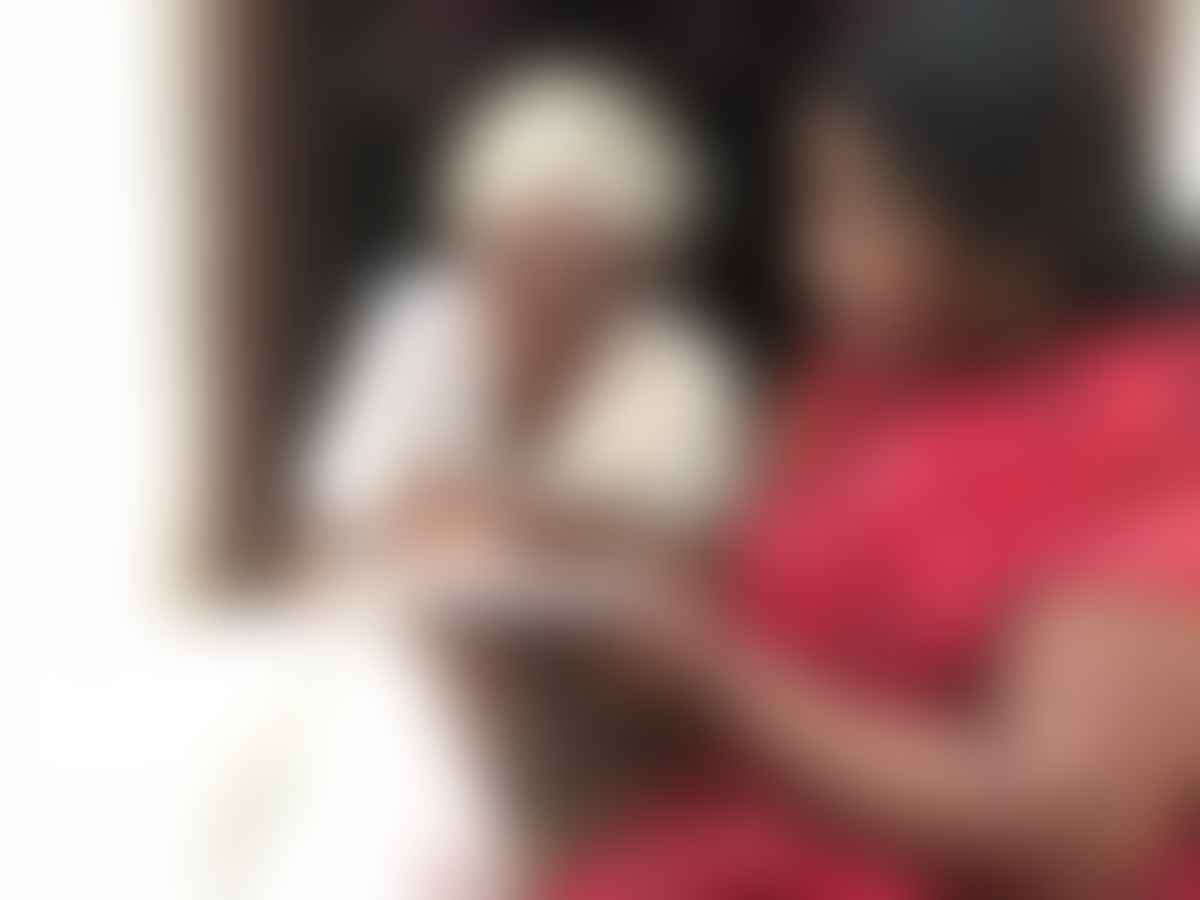 Recently, a Twitter user shared her story and tagged Anand Mahindra, the chairman of Mahindra Group in the tweet.
At 96, Kerala grandma faces her first exam, gets full score in reading test ..... @anandmahindra pic.twitter.com/ZjY0gf1vnd

— 🏹Vinod Raddi🚴🎷🎻🔭 (@vinodimsr) August 6, 2018
Mighty impressed with her passion towards studying, Mahindra praised Karthyayani Amma and called her his "role model".
Now if this is true she is my role model. My brains will stay alive if I stay as hungry to learn as she is..👏👏👏 https://t.co/Tct1G2sqpr

— anand mahindra (@anandmahindra) August 10, 2018
Mahindra's tweet was quickly retweeted by many who were inspired by Karthyayani Amma.
Truly agree ..Dedication personified..without commitment you will never start ...without consistency you will never finish..

— prakhar (@prakhard) August 11, 2018
She is the best hero our state has produced in a while! A true inspiration & amazing uplifting story in this age of negative news everywhere!

— Aswin Sekhar (@aswinsek) August 10, 2018
Unsung heroes inspiration for others to follow who feel shy for the age

— Suresh rajamanickam (@Sureshrajaman19) August 10, 2018
Now in case you're wondering what Karthyayini Amma's future plans are, let's tell you that she isn't going to stop here and wants to keep studying for as long as she's alive!
Speaking to Mathrubhumi she said:
If I am alive till then, I'll pass 10th too.
What a spirit!