A private school in Kerala's Malappuram district has the most bizarre idea to encourage 'healthy competition' among its students. The school's management had introduced a discriminatory rule for the academic year beginning in June, introducing separate uniforms to the children on the basis of academic performance.
Hindustan Times reported that the institute, Al Farooque English medium school in Pandikkad town, had instructed academically sharp students to wear a certain coloured uniform while the under-performing students would have to wear a different dress. Conflicting reports emerged on the specific colour of the uniforms.
Although parents of the students protested against the new rule, the school's authorities assuaged their fears. The latter claimed that the separate uniforms would instill a sense of competition among the children, who will strive to earn the right to wear the uniform of "academically sharp students."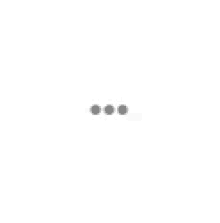 However, a Times of India report pointed out that the discriminatory rule was withdrawn on Thursday after child welfare authorities intervened. After receiving multiple complaints from students and parents, the NGO Childline red-flagged the problematic order.
Reports said that the Childline authorities had issued a directive, asking the school to discontinue the discriminatory rule. However, when the NGO officials visited the school, they saw that the children were still wearing separate uniforms. 
HT quoted Childline district co-ordinator said Anwar Karakadan as saying, "When we asked the school principal he came out with a weird explanation that it will create a healthy competition and help students. He was not bothered about the psychological problem it triggered." 
The state education department has also asked for a report from the district education officer on the matter. A spokesperson of the Al Farooque group claimed that action will be taken against the principal.
Feature image source: Representational image