The internet is outraged over the latest photo shoot by Cosmopolitan India, where Kriti Sanon is posing with a hanging giraffe.
The photo is not just weird but extremely disturbing. And it has sparked massive outrage on the internet, rightfully so. Especially ironic is the caption that includes this quote by Sanon,
I'm not someone who gets angry easily, but when I read about atrocities against women, it really upsets me.
To talk about women empowerment while showing a helpless creature in the background is counter-intuitive, to say the least. What parallels are being drawn here? Harmed or not, animals are not props. Aesthetics cannot overrule animal cruelty, especially when it is explicitly imposed for your purpose.
Irrespective of the magazine's explanation, that no animals were harmed during the shoot, the use of endangered animals like giraffe as a prop simply propagates the idea that animals can be used for aesthetic purposes. And that is a despicable idea - something that the Internet was quick to point out as well.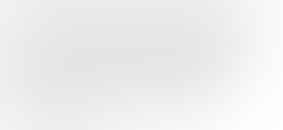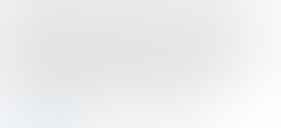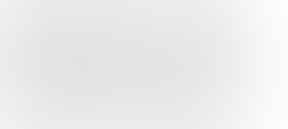 People even took to Twitter to express their outrage over the shoot:
What is wrong with you @CosmoIndia and @kritisanon? Whatever point you are trying to make, this is disturbing. pic.twitter.com/AMSLzHTfMa

— Sohini Guharoy (@sohinigr) August 8, 2018
This showed up on my feed today. This by far is #TheWorstEditorial ever. @CosmoIndia what were you thinking? "I read about atrocities about women, it really upsets me"

Ummm..okay.. @kritisanon #RIPgrammarThat poor giraffe. Funny that didn't upset you 🤷🏻‍♀️@Cosmopolitan pic.twitter.com/AJn9U9tceI— Vidushii (@hungertalks) August 8, 2018
So @CosmoIndia has come up with this shit for brains concept and cruel representation. @kritisanon where we're your sensibilities? @peta @PetaIndia @AnimalRightsCom @AnimalRightsIN @animalrights pic.twitter.com/YX9GWbh794

— Anindya Tripathi (@rastaaurbasta) August 8, 2018
Atrocities on women is a real serious issue. So use a symbol of atrocities on animals instead to pr...

Ugh nvm i just ran out of sarcasm. @CosmoIndia @kritisanon pic.twitter.com/KqtX88GxVG— Arshiya Bhutani (@arshiyeah) August 8, 2018
@kritisanon @CosmoIndia Do you understand how disturbing your picture is? pic.twitter.com/Cgk9A6LJxJ

— Arvind Ramamurthy (@arvindrthy) August 9, 2018
.@peta @PetaIndia YOU NEED TO DO SOMETHING ABOUT THIS! @CosmoIndia @kritisanon this is disturbing on so many levels... pic.twitter.com/dR0pRfOMff

— K (@piikkkuuuu) August 9, 2018
I am not sure who is going to be offended more here: animal rights activists, or art directors! #KritiSanon #CosmoIndia pic.twitter.com/vd2TqpCrSO

— Divyani Rattanpal (@Divyanie) August 8, 2018
@kritisanon @CosmoIndia The Irony of your statement isn't lost on anyone. Talking of fighting cruelty against women whilst representing cruelty against an endangered species. What are you upto, reducing animals to showpieces? pic.twitter.com/oqMBLjX6C9

— Riya Surekha Mishra (@riyamishra110) August 8, 2018
@CosmoIndia, this is really inhuman and insensitive. Humanity is to be kind first than anything. @kritisanon if you belive in women empowerment then first be a kind hunan first.#crueltyagainstanimals# @peta pic.twitter.com/5Xz6UOa3G7

— krjaya (@krjaya) August 8, 2018
The location of the shoot is the Anyhoe Park in London - a private country house 'available for exclusive hire, weddings, parties and corporate retreats'. Animals preserved via taxidermy are a constant fixture of the house, and in fact, have been used multiple times for various shoots.
The sad part is, no one seems to think that using animals as props is a cause for concern.
Cruelty in the name of art! What were these guys thinking?