India captain Virat Kohli was brutally honest in assessing his team's below-par performance in a chastening 180-run loss to arch-rivals Pakistan in the Champions Trophy final on Sunday.
India, strong favourites to retain the title, were outplayed in every aspect of the game by a revitalised Pakistan side who they crushed in the group stage of the tournament two weeks ago.
"They also came to express their skill and win a cricket game and they certainly did," Kohli told a news conference.
"They made us make those mistakes because of the way they were bowling and the way they applied the pressure in the field and we have no hesitation or shame to admit that we could not play our best game today."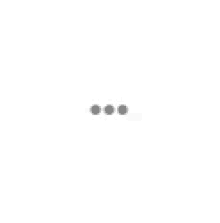 Pakistan piled up an impressive 338 for four after being put in to bat and India's much-vaunted top order of Rohit Sharma, Shikhar Dhawan and Kohli were blown away by an inspired opening burst by Pakistan fast bowler Mohammad Amir.
"Early wickets are never good, especially in a chase," Kohli said.
"Then we kept losing wickets. One big partnership would have been the key to set it up nicely, but as I said, credit to the opposition."
Hardik Pandya smashed 76 off 43 balls, including six huge sixes, to give India hope of a dramatic revival but he was run out following a mix-up with Ravindra Jadeja and left the arena shaking his head in an obvious state of frustration.
"He's fine," Kohli said. "He felt he was in the zone today and he could have done something really special and that's why the disappointment came out. That's part of playing international sport."
Kohli's dismissal for five following a golden run in the tournament prompted gloom among the India supporters.
"It's always a bad feeling when you get out or the batting doesn't work collectively and everyone feels bad about not having contributed to the team in any way," said the top-ranked one-day batsman.
India will take important lessons from the loss, according to their skipper.
"You learn with every cricket game that you play," Kohli said.
"It's the final so it looks magnified to everyone, but we have won before, we have lost before, and we have always learnt things from all those games."
India's next major one-day challenge will come in the 2019 World Cup back in England.
"It was about the team doing well and we have done well to be in the final," Kohli said.
"We can be very proud of that as a unit and we leave here with our heads held high because we understand the kind of expectations and pressures we face as a team."
Feature image: Reuters