Bhumi Pednekar and Rajkummar Rao graced the Koffee couch this time around. And we learnt a few things.
Like Rajkummar Rao can sing & dance.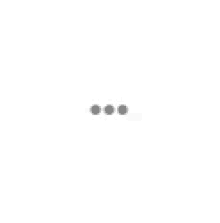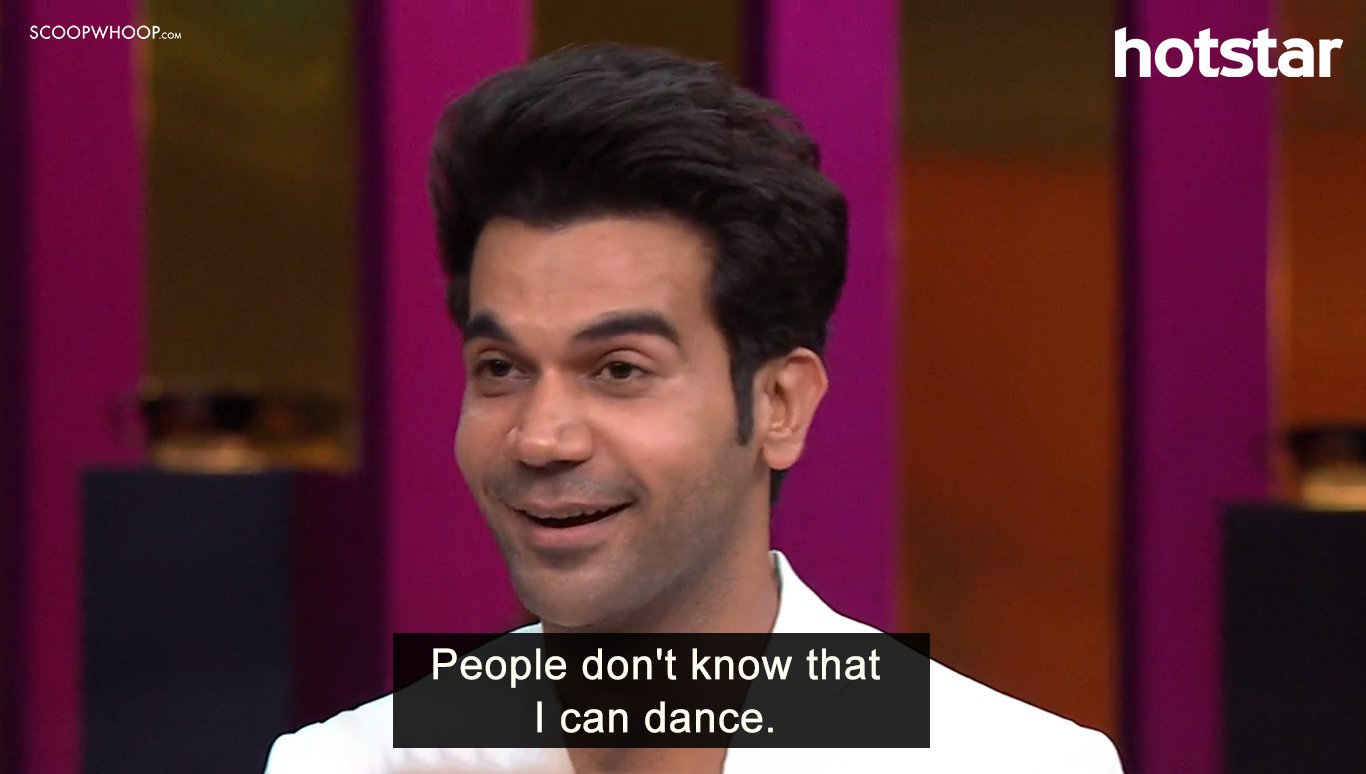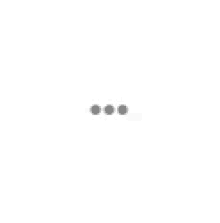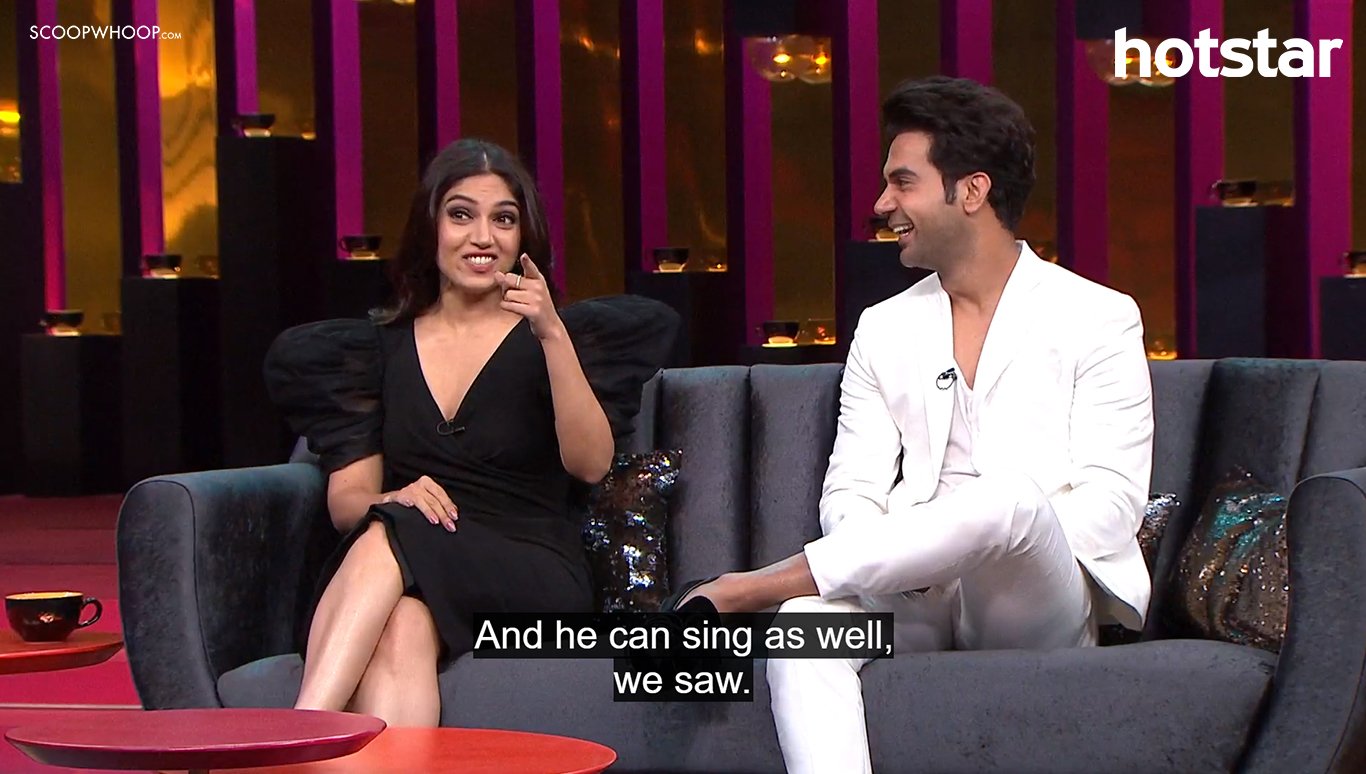 Bhumi grew up listening to Nick Jonas (whaaaa?)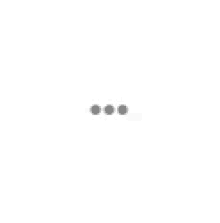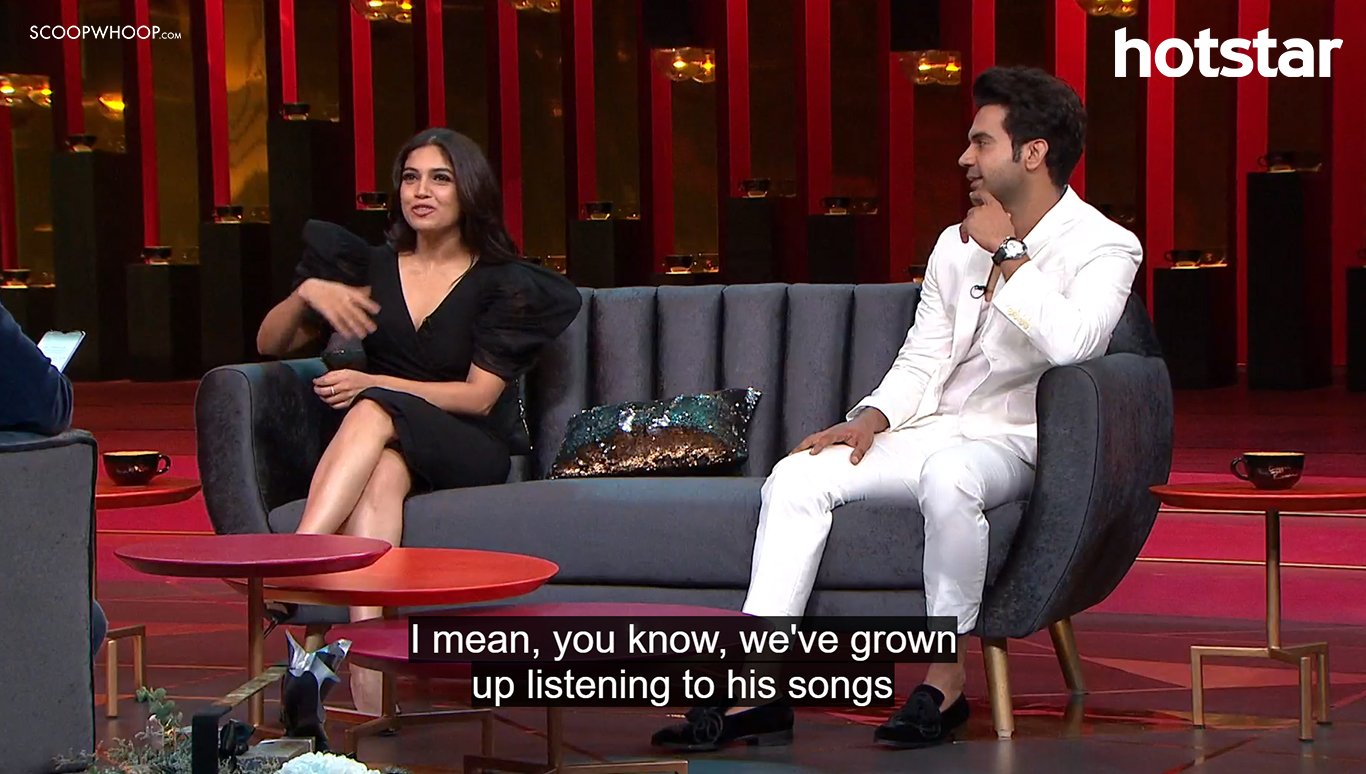 The nation wants to know when they'll play "rich characters". Ahem.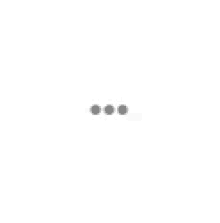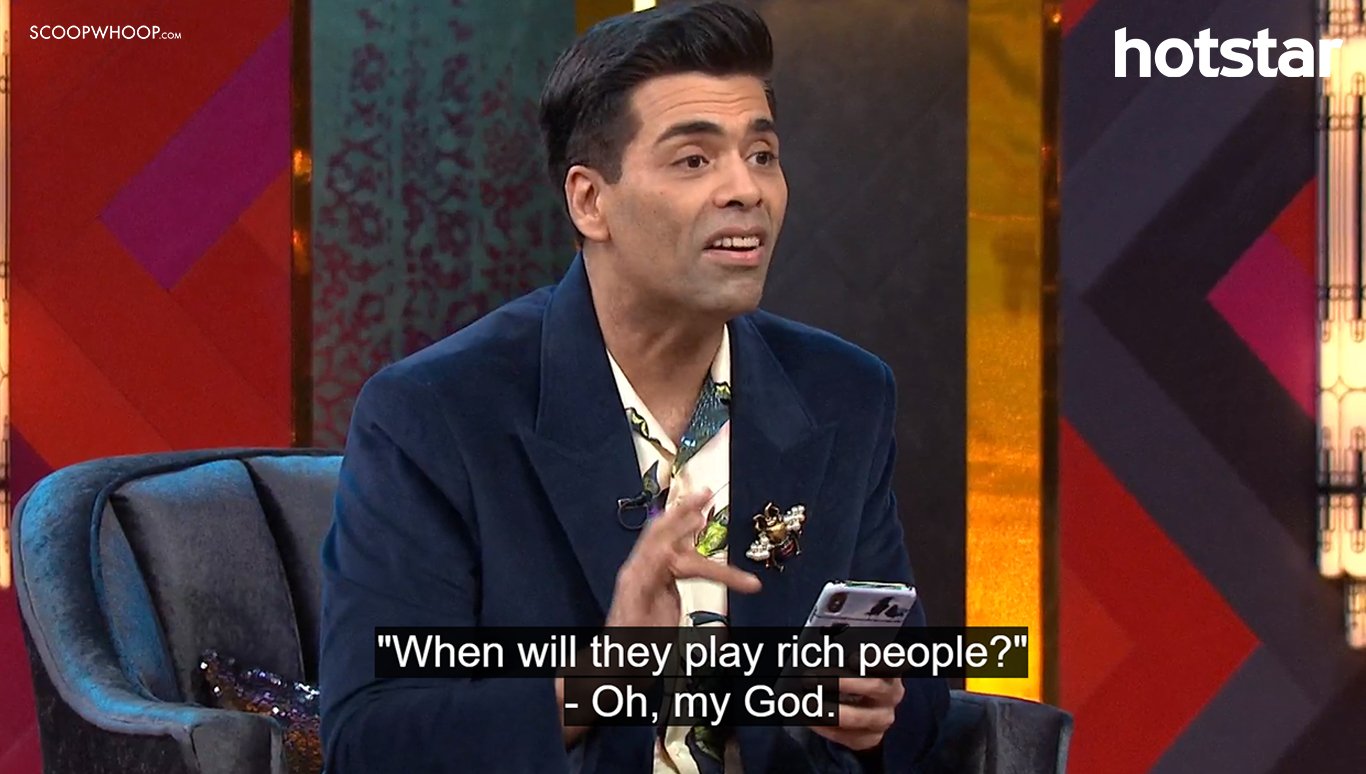 But honestly the best bit of the show was when when Karan's mom called in.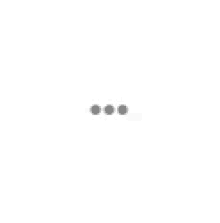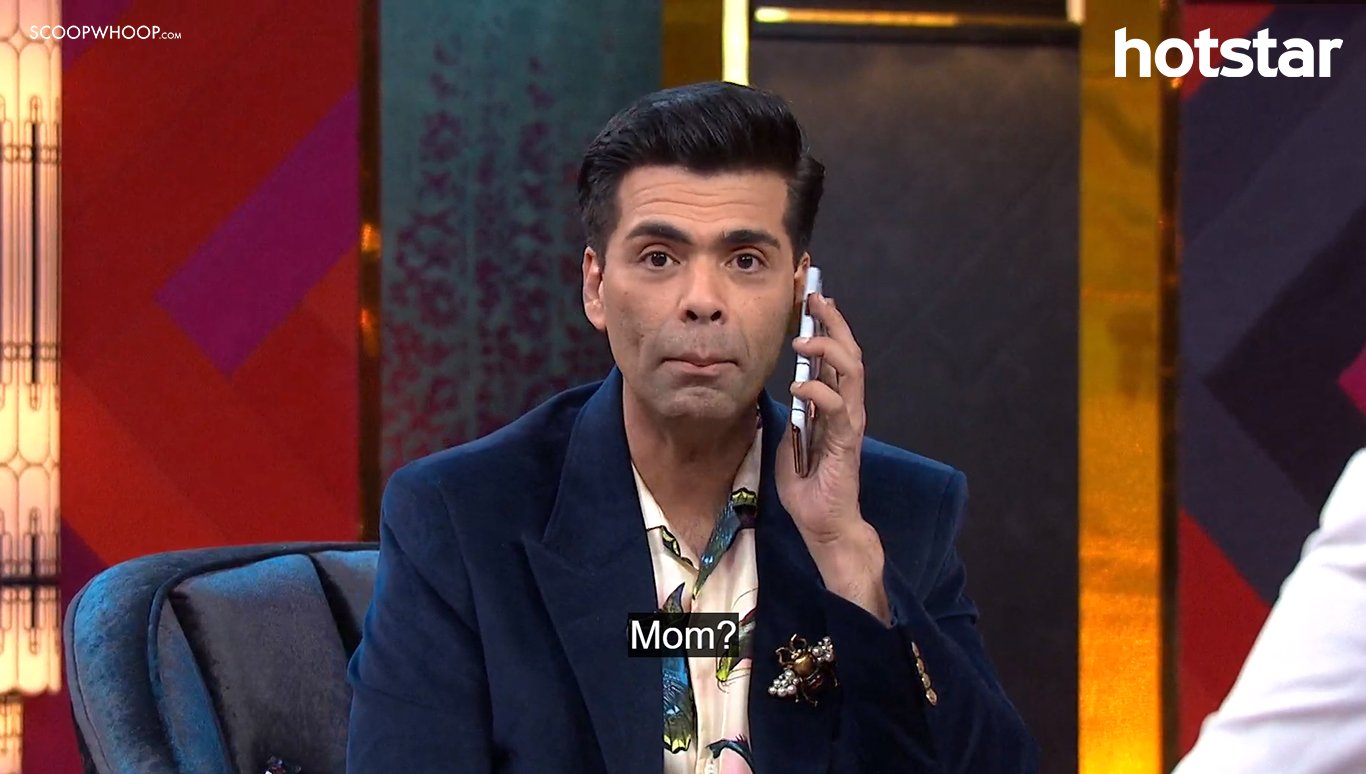 And you know you just cannot skip your mother's call, even if you are in the middle of shooting one of the most watched shows of our time.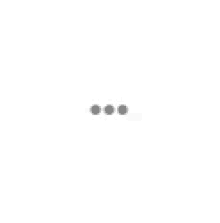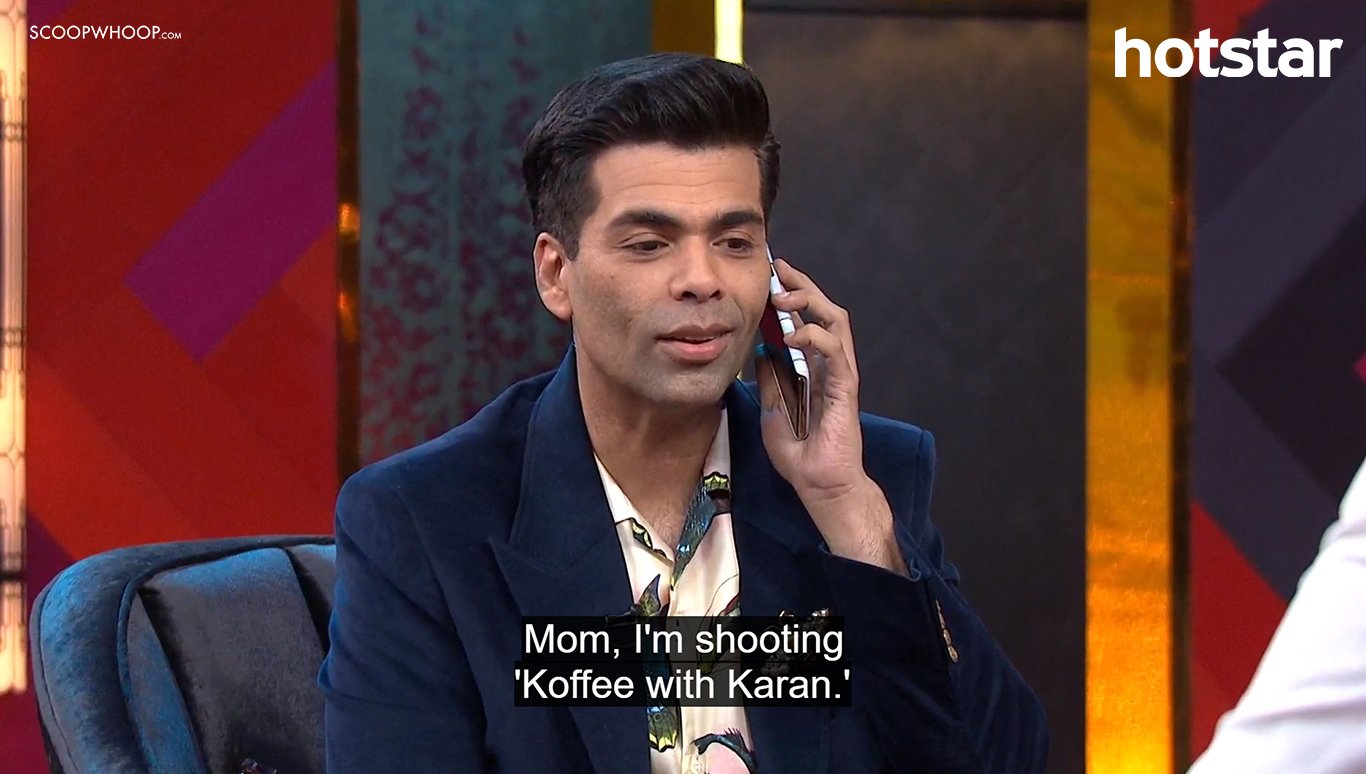 Maa ka phone aaya toh uthana toh padega.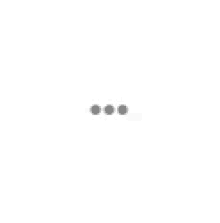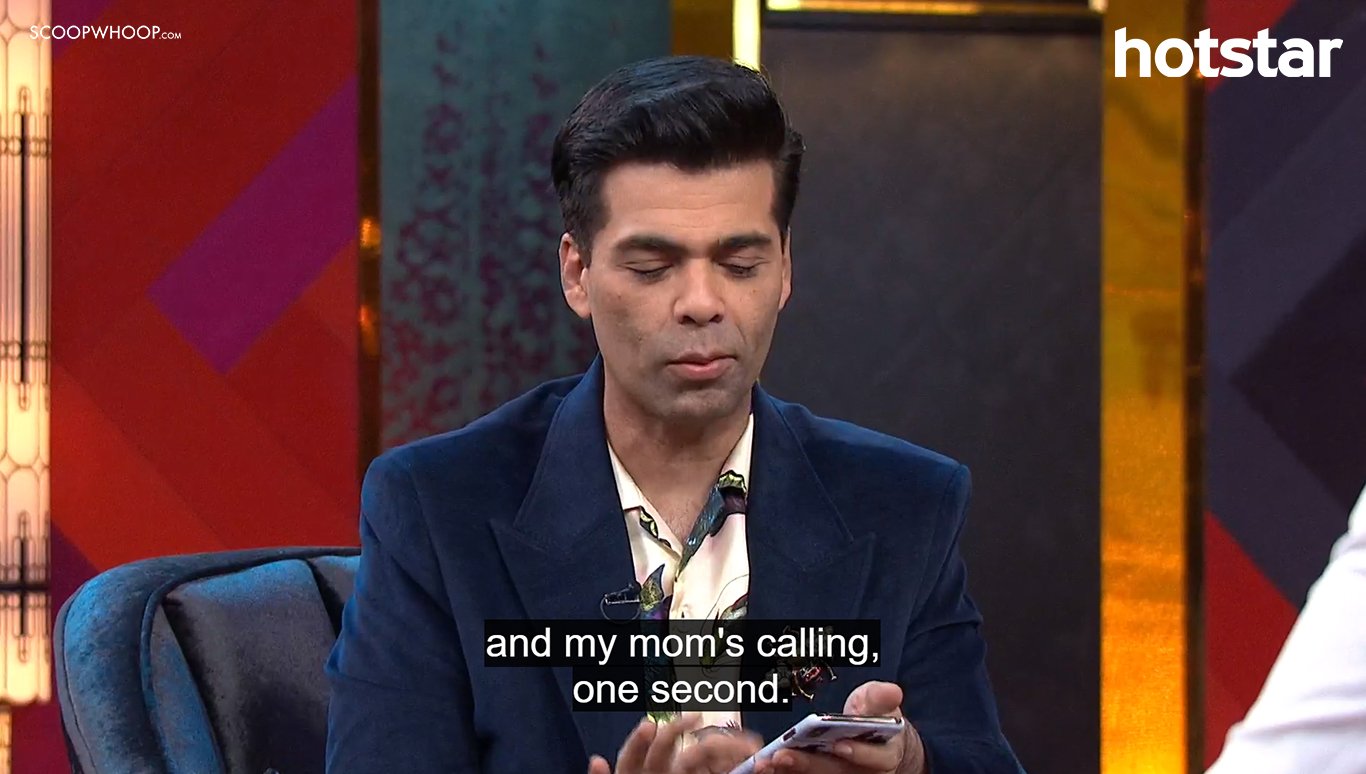 Karan was no exception. Like all the sanskari kids we have to strive to be (lest we should get a Bhagban-esque speech later), he picked up the phone.
Karan's mom was absolutely adorable & like all mothers wanted to learn the "secret" to Bhumi and Rajkummar's fitness.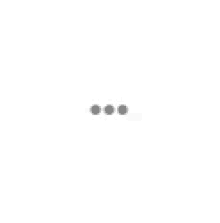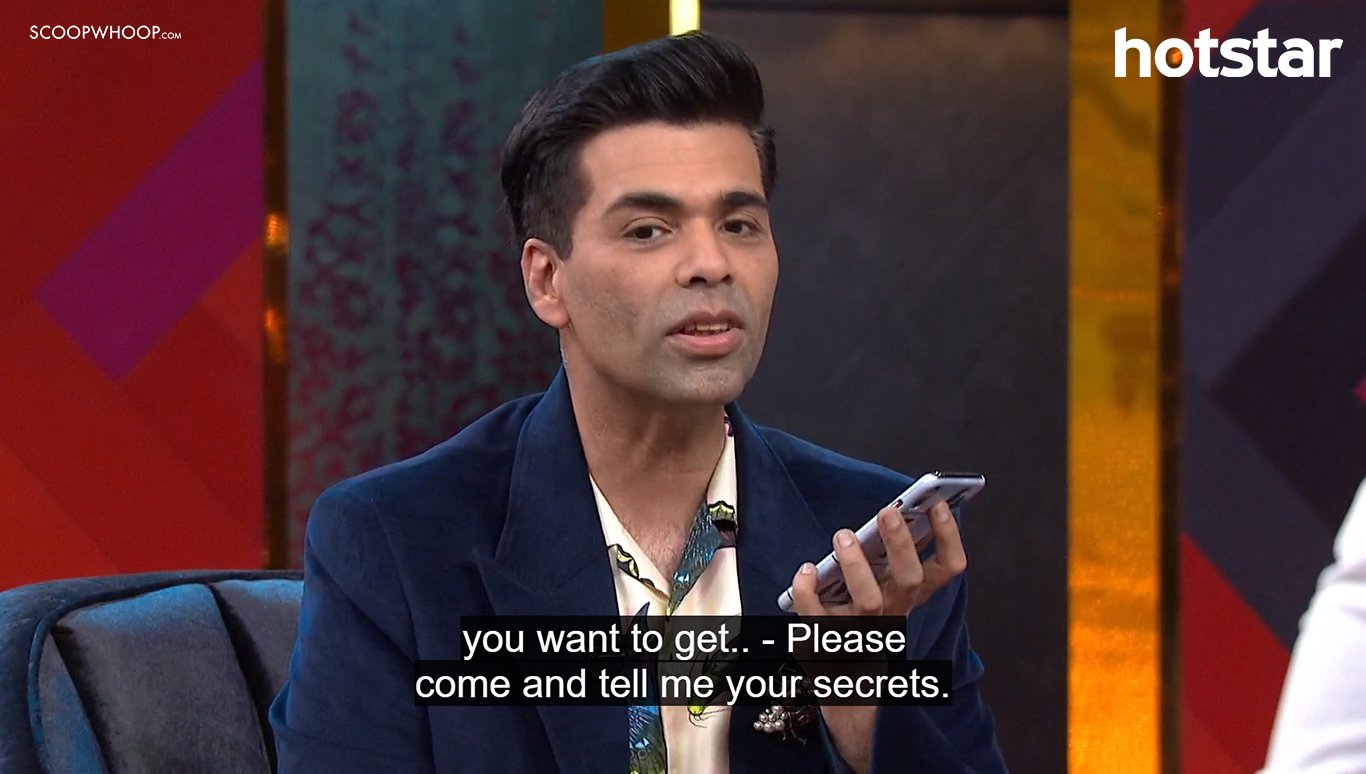 Thank you Mrs Johar for making this a fun moment.