Valentine's Day is around and men are waiting to ask out the women they like, while women eagerly wait for it. But hey, why should women wait?
Why not ask out the man you like this year?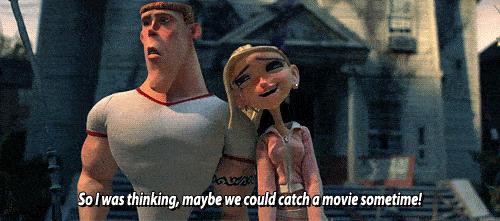 Relationships blogger Simply Oloni from London decided to challenge the ladies of Twitter to break the tradition and take the initiative to ask their crushes out.
Ladies, ask the guy you have a crush on to be your Valentine this year & tell him you'd like to go on a date with him. Tweet me a screenshot of his response 😏

— HERGASM OUT NOW! (@Oloni) February 5, 2018
While she garnered a lot of likes and retweets, she also told women to post the responses which soon swamped in.
Here are some of the responses:
the FBI agent on my phone is laughing at me pic.twitter.com/IZcVTPNICI

— Ola (@CrackHeadOla) February 6, 2018
Ooo 👀 #ValentinesDayChallenge pic.twitter.com/ta8RWMzgCq

— Marry or am die (@JeffChangx) February 5, 2018
Lool. " SuRe ThInG" 🙄 pic.twitter.com/k3EpSi0wkN

— Clarisse🇬🇭 (@Clarisse1_) February 5, 2018
Looks like I've got two dates booked. Don't hate tha playa. Hate tha game. pic.twitter.com/NruJvoCfTJ

— simma (@foreversimma) February 5, 2018
February 6, 2018
swish. pic.twitter.com/LxhsEPAKAP

— Yara's Mom 💛 (@_tiairraa) February 5, 2018
💪🏽💪🏽💪🏽💪🏽😘😂 pic.twitter.com/PwAeK2SH9q

— January 28 (@TiaaaaTeeee) February 6, 2018
🤷🏻‍♀️ pic.twitter.com/SHLfUjdF23

— Alhassan phaty (@Jux_phaty) February 7, 2018
February 5, 2018
So ladies, what are you waiting for?