While a majority of the world is free to love whoever they want, there's still a section of the human population that's struggling for a right most of us take for granted. Thankfully, with every passing year, more and more people are joining the LGBTQ community in their fight for their basic human right. 
In an ideal world, every single one of us should come out and support this cause. However, since that is yet to happen, it's heartening to see some of the major brands in the world joining the cause and spreading out a more inclusive message through their advertisements. 
And the latest brand to join the bandwagon is Coca-Cola.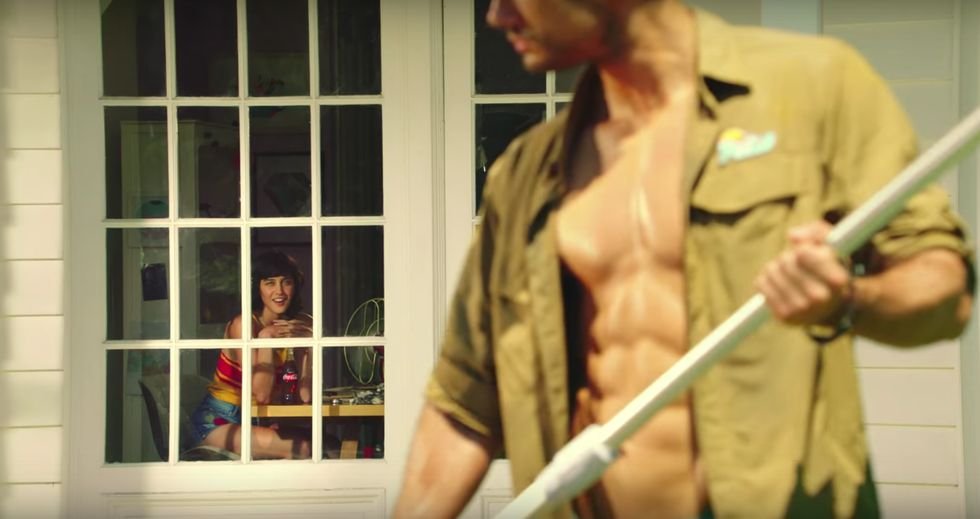 The soft-drink brand's latest 'Pool Boy' commercial is out and as expected, it has a dishy boy who's caught the fancy of two siblings, both of whom are eager to get him a bottle of Coke and satiate his thirst. Only this time, the siblings happen to be a boy and a girl, each. 
Considering that most such commercials are fairly heterosexual in nature, this inclusive screenplay certainly comes as a breath of fresh air, sending out a larger, more progressive message to the consumers. 
Without a doubt, such advertisements help normalize alternate sexuality, helping remove the stigma around homosexual relationships. 
Speaking to Huffington Post, Kate Hartman, spokeswoman for Coca-Cola, talked about the brand's point of view when it comes to sexual diversity. 
The story also includes a wink that touches on our point of view regarding diversity and inclusion. We strive for diversity, inclusion and equality in our business and support these rights in society through our work.
Watch the advertisement here:
Here's hoping for more such advertisements.