In India, LGBT rights is an issue which has been the subject of an ongoing debate which has gripped the entire nation over the past few years, and while different opinions about homosexuality are expressed, some politicians and spiritual leaders seem to have an unmatched talent for making foot-in-mouth comments.
Here's what few well known personalities have said about homosexuality over the years.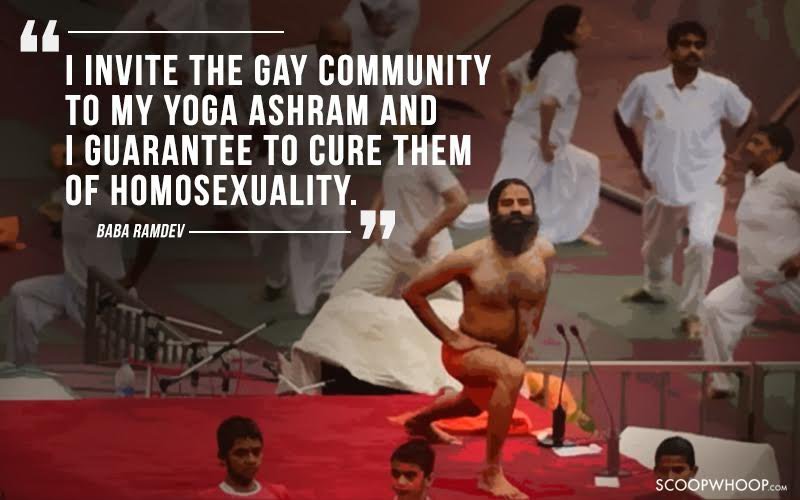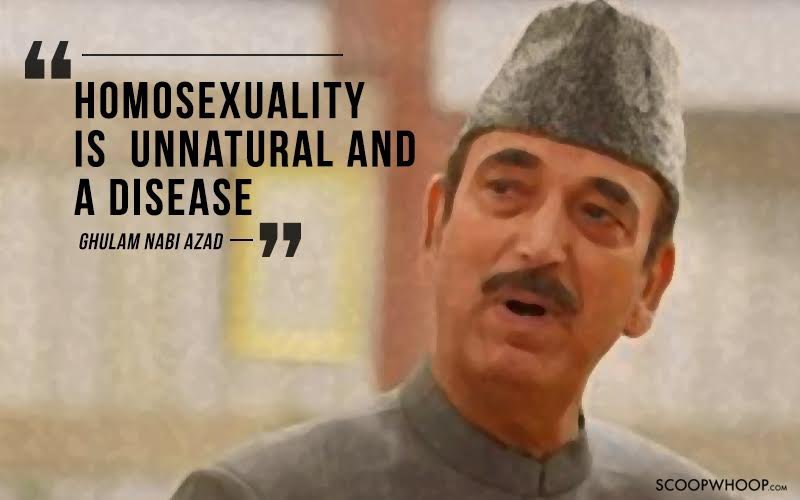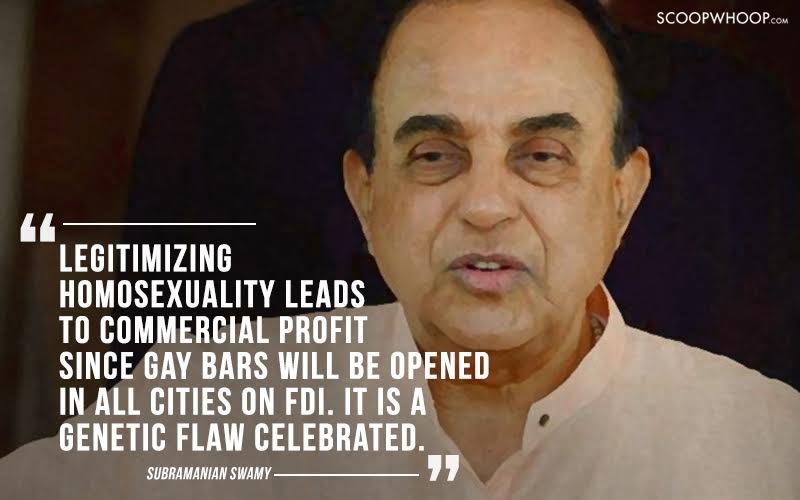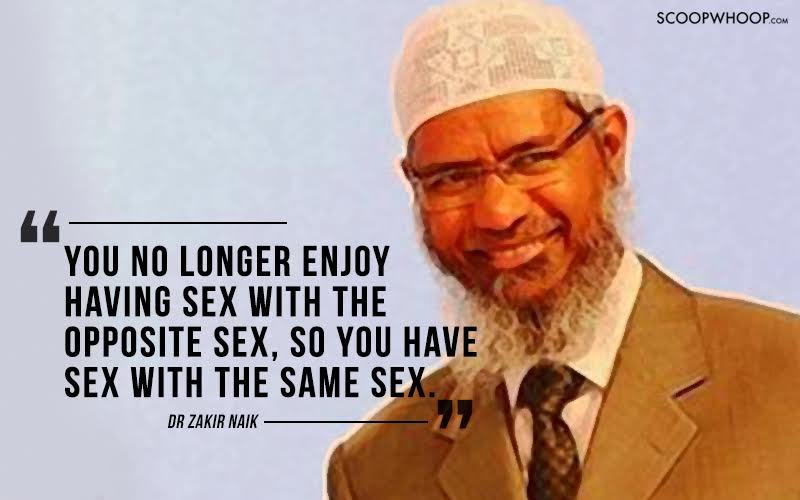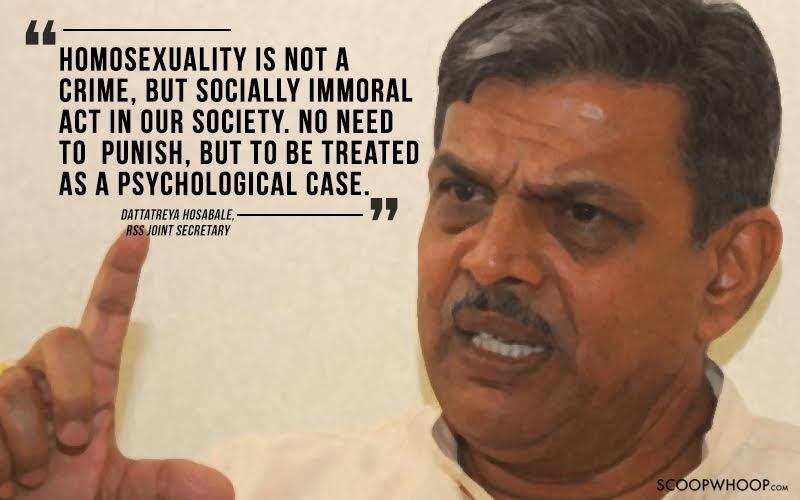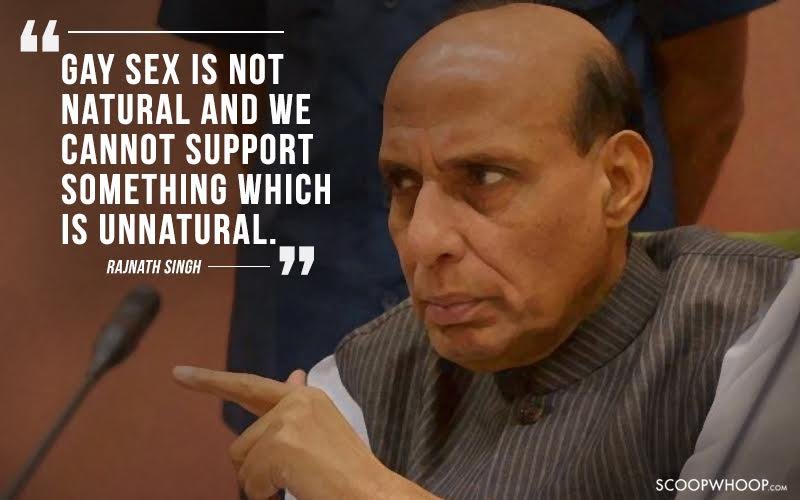 Meanwhile, a few politicians and religious leaders like Shashi Tharoor and Sri Sri Ravishankar, who have spoken against discrimination of people over their sexuality, come across as a ray of hope. 
Design credits: Palki Sharma