The Bar Council of Kerala recently handed out Bar enrolment certificates to 1,500 plus law graduates in God's Own Country. Among them stood Padma Lakshmi, the transwoman who has created history by becoming the state's first transgender advocate.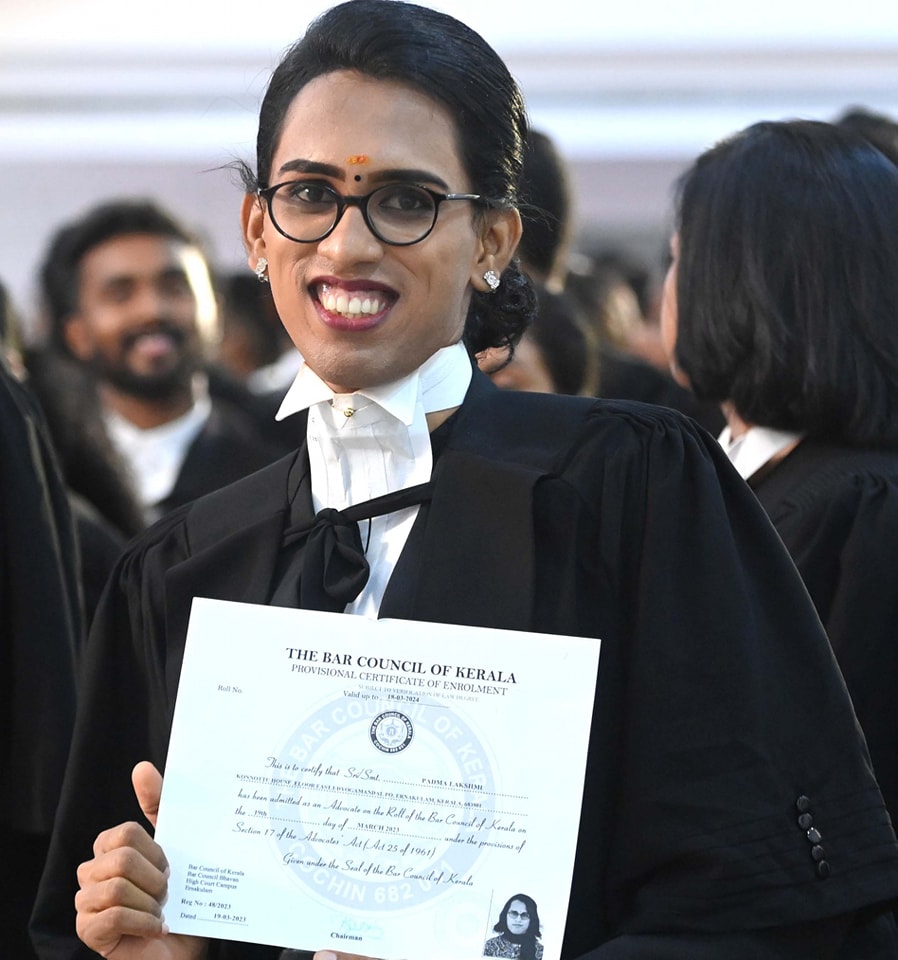 Reportedly, Padma Lakshmi completed her LLB from Ernakulam Government Law College in Kochi, Kerala, after graduating with a Physics degree. Sharing her photograph, the State's Industries Minister P Rajeev lauded her efforts in overcoming the hurdle of life and creating history.
"Becoming the first is always the hardest achievement in history. There are no predecessors on the way to the goal. Obstacles will be inevitable. There will be people to mute and discourage. Padma Lakshmi has written her name in the legal history by overcoming all this," he wrote in his Instagram post captioned in Malayalam, translated to English.
"Padma Lakshmi's words are so sharp that in the journey ahead, the aim is to become the voice of those who were denied justice with the power of law. May Padmalakshmi's life inspire more people from the transgender community to enter advocacy," he added.
Social media users are heart-warmed with the news. Here's how people on Twitter are reacting.
For the unversed, India got its first transgender lawyer in Sathyasri Sharmila. She was enrolled in the Bar Council of Tamil Nadu And Puducherry in 2018.
This is truly incredible. We need more news like this.
Read more: India's First Salon Owned & Run By Transgender People Is Revamping Looks And Lives