Sponsored by
Korea Tourism
South Korea may not be in the news as much as its northern counterpart, but it's not a place that can be ignored. One of the very few countries in the world that can boast of natural sceneries, technological marvels as well as a beautiful skyline, South Korea has managed to stay hidden from the world. Often overlooked for more lavish holiday destinations such as Japan, Thailand and Malaysia, South Korea can easily give these countries a run for their money. Origin of Indian roots in Korea go way back into the past since Suriratna, a princess from Ayodhya travelled to Korea and became the queen to their emperor. But most recently, Miss India pageant queens Anukreethy Vas and Meenakshi Chaudhary visited the beautiful country and racked up a list of what makes it such an alluring place to travel to. And rightly so, because in the modern day, there's more than just one reason to visit South Korea. Here's why:
1. The Food There Is No Less Than An Adventure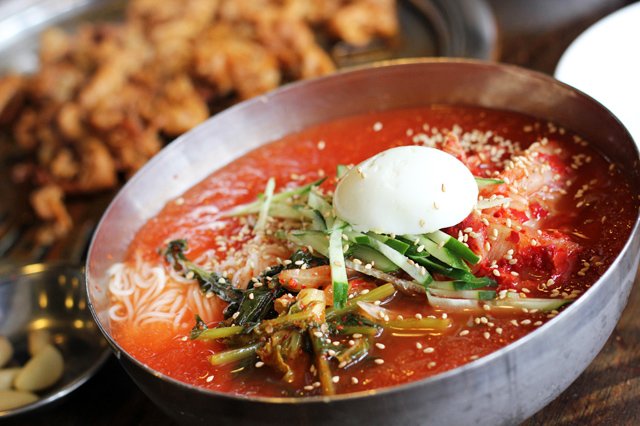 A huge shout-out to all the foodies out there, South Korean food is home to innumerable sumptuous delicacies. Home to mouth-watering dishes such as Kimchi, Gochujang and Tteokbokki, the peninsular food takes you on a ride you will never forget!
2. Seoul Keeps Up With The Latest Trends…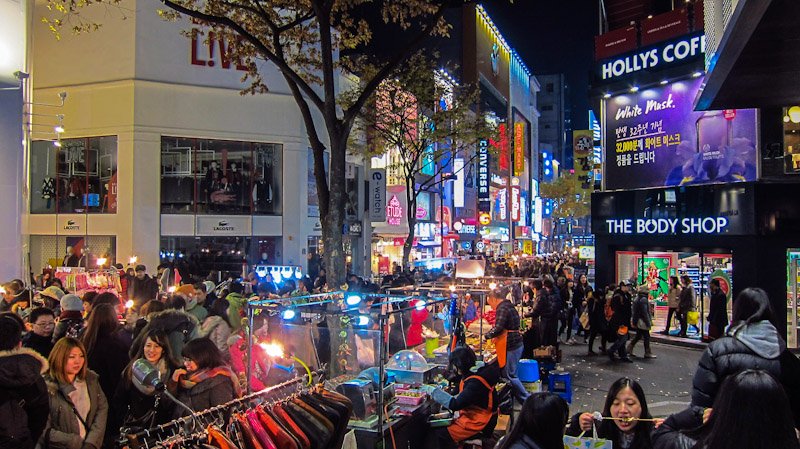 Home to neighbourhoods like Myeongdong, which houses the Myeongdong theatre, Apgujeong, Korea's very own Beverly Hills, and Jamsil, which plays home to two professional baseballs teams, Seoul surely has the potential to bring out the trendsetter in you.
3. …But Compliments Its Past Perfectly…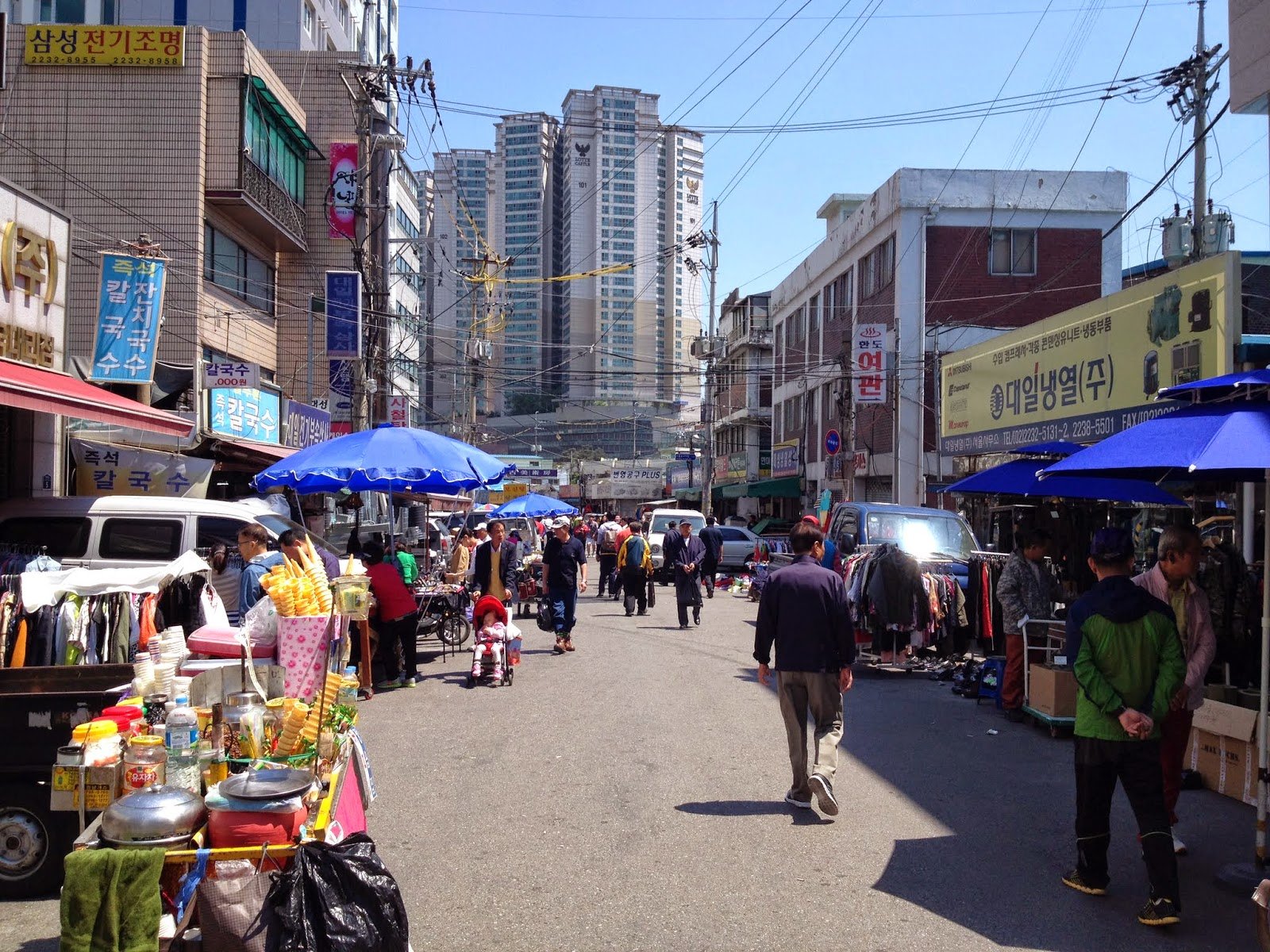 Seoul is also home to Dongmyo, where you can bargain your heart out while buying reasonably priced clothes, antiques or electronics, and the Gwangjang market, which houses a wide variety of Korean cuisine amongst traditional silk clothing stores, which turn out to be great spots for "people-watching".
4. …And Has A Buzzing Nightlife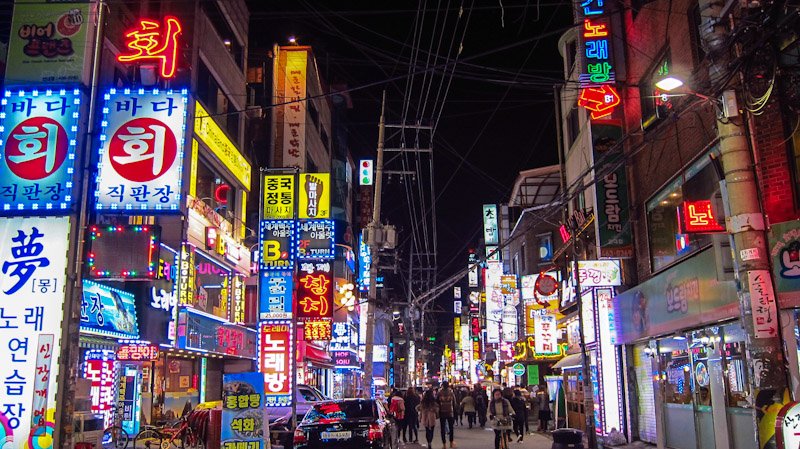 Koreans might be considered some of the nerdiest people on the planet, but they sure know how to party! Heavy drinking sessions are had just about every day, unlike other places, where people prefer getting sloshed just on the weekends. A typical Korean night-out begins with Gogi-jib, a meal at a traditional barbecue restaurant, which then proceeds on to bars, lounges or booking clubs and usually ends in a session of Noraebang, or karaoke. Can you keep up?
5. Walking Through A Lava Tube In Jeju Is Cool AF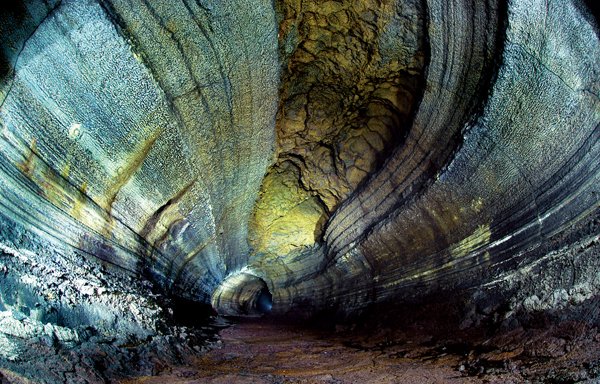 Dominantly known for its volcanic landscapes, Jeju Islands offer a cool one-kilometre walk through lava tubes which cost an even cooler 2000 Korean Won(approx. 127 Indian Rupees). One of the longest lava tubes ever made, these caves get colder(whaaat?) as you go further inside, and it takes about an hour to explore them all. Up for it?
6. The Drives In Jeju Will Take You On A Trip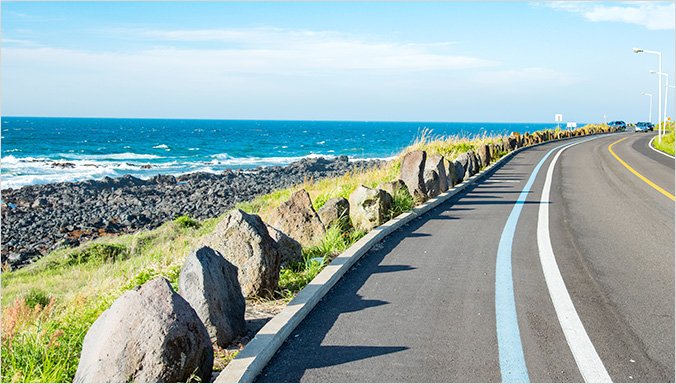 The Jeju Islands offer a scenic drive along the coastal route, which is vastly dominated by Highway 1132 and accommodates stops like Sunrise Peak, Jeju Folk Village, Oedolgae, Sanbangsan and Hallim Park. But make sure you aren't going too fast! (Jeju Islands have speed cameras installed all over them, uh oh!)
7. Diving Deep Into The Sea With The Seogwipo Submarine Is Pure Bliss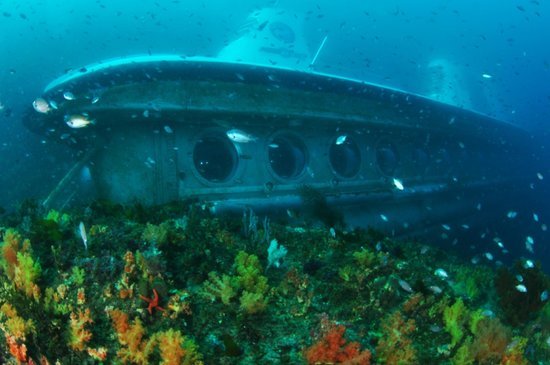 Since 1988, Seogwipo has been offering tourists safe undersea tours to Munseom, which houses coral reefs, colourful schools of fish and rich seaweed. The elegant landscape also makes it one of the most beautiful places in the world, which just makes you feel like diving in. Moreover, with no recorded accidents on its submarine tours in its 20-year history, Seogwipo Submarine is a must-see if you visit the Jeju Islands.  
8. Lose Yourself In The Thrill Of Theme Parks Of Gyeonggi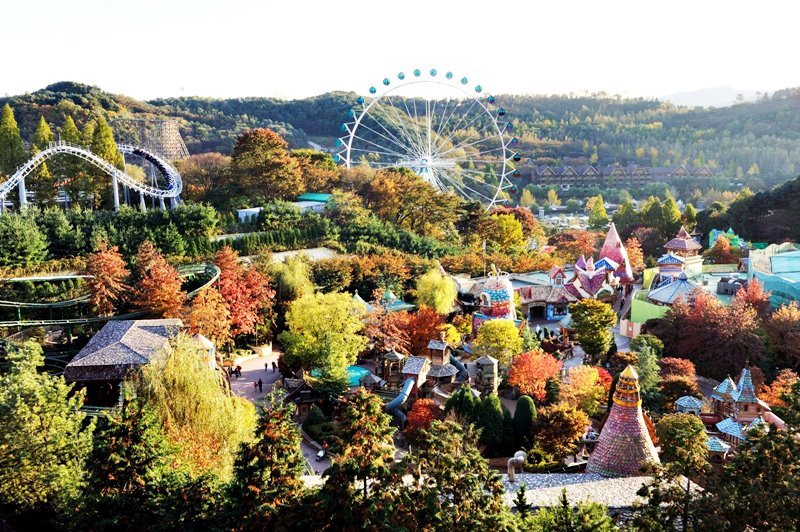 Gyeonggi is home to exquisite theme parks such as Onemount and Everland, which appeal to both kids and adults alike. Owned by Samsung, Everland is South Korea's first ever amusement park and exploring it feels like going around the world, as it constitutes American Adventure, European Adventure and a separate section called Magic Land for kids. It also houses the unmissable K-Pop Hologram and a K-Pop Merchandise store, which will make sure you get carried away by the Hallyu Wave.
9. Step Into The Future With Ultra Modern Technology In Gyeonggi…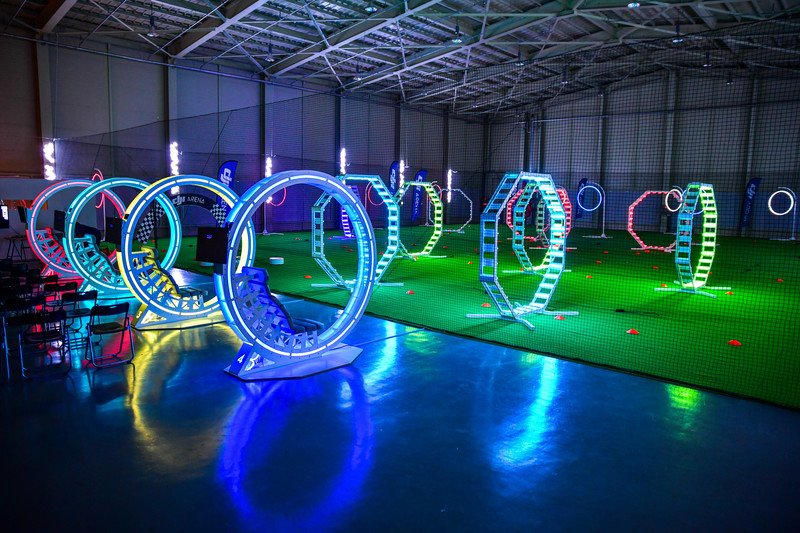 Want to take your drone out for a spin? If you do, the DJI Arena is just the spot to get your tech game on. The complex offers enthusiasts as well as amateurs a space to pilot their drones, burning a mighty cool 15,000 Korean Won(approx. 1000 Indian Rupees) hole in your pocket for a three-hour session. Gyeonggi also houses the DRDS, which is positioned on the gateway to Pangyo-Techno Valley campus.  
10. …Or Take A Step Back Into The Past With A Visit To The DMZ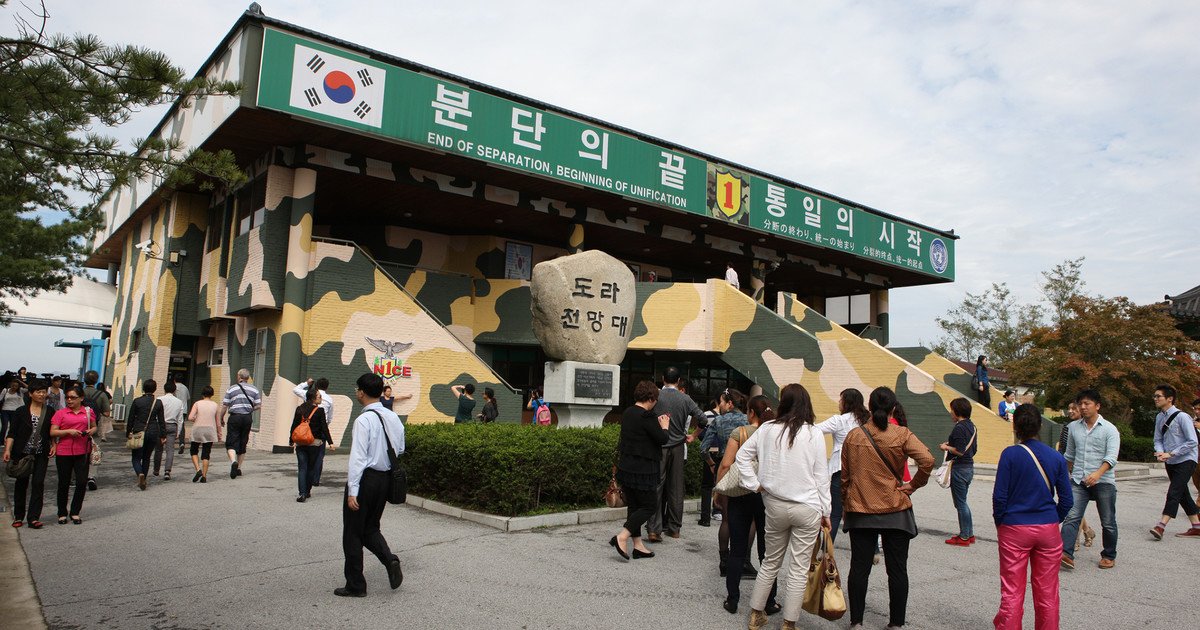 A visit to the Demilitarized Zone(DMZ) gives you a lot of insight into what went down between the two Korean sisters. Home to historic sites like Imjingak Park, the hidden 3rd Infiltration Tunnel and the location of the Ax Murder Incident, which technically falls in North Korea, DMZ sure does provide an eye-opening experience.
11. Rest Yourself At The Bizarrely Themed Stays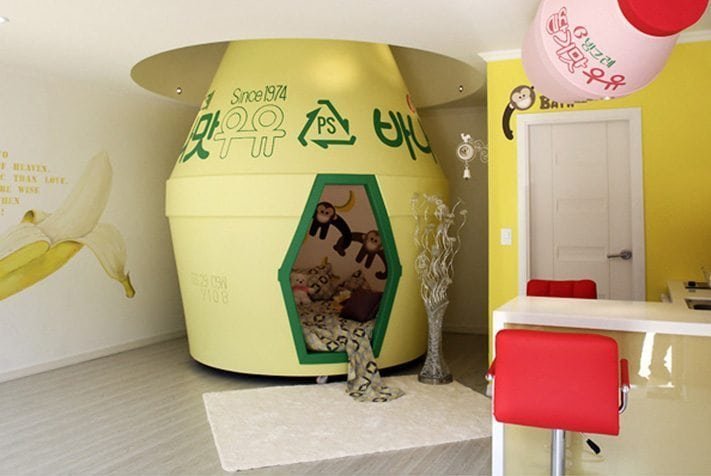 South Korea boasts of some uniquely designed hotels which give you a completely different experience. For example, Cozy Theme Pension in Gapyeong gives you a chance to sleep inside a Soju-bottle shaped room. Lots of places in Seoul and Gyeongju also offer Hanok houses, which are shaped as ultra-traditional Korean Stays.
12. Be Able To Afford All The Luxury That You Can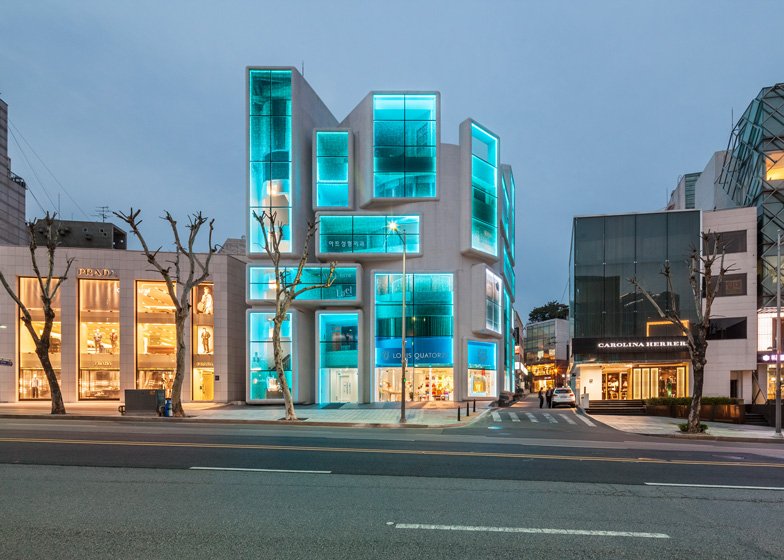 1 Indian Rupee is equal to roughly 15 Korean Won, so affording luxury in South Korea isn't as hard as it seems. You can easily spend on luxurious items in the Gangnam district, without worrying much about having a hole burnt in your pocket, or head on to Dongmyo, where you can bargain with the shopkeepers and buy loads of traditional and modern items without having to spend much at all.   
13. Loosen Up At Elegant Korean Spas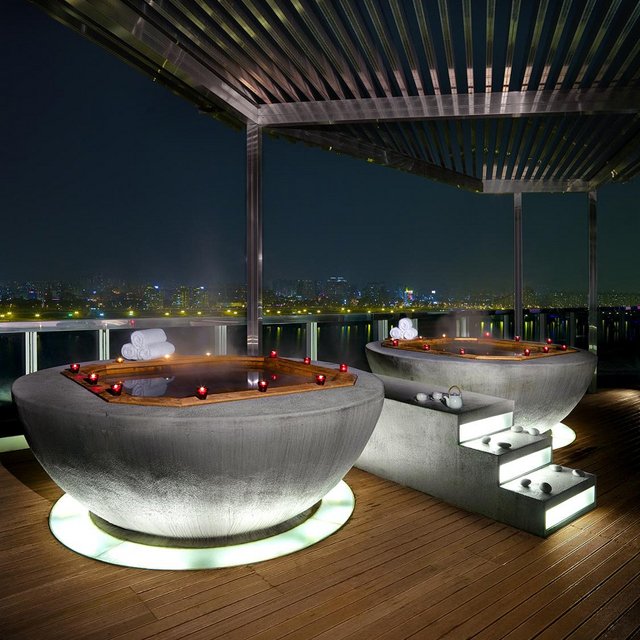 One thing that you will surely realise during your time in South Korea is that the people there are pretty serious about their spas. And spas here aren't just for beauty treatments. If you need to rest your mind, body and soul, or just want to pamper yourself with a beauty treatment, look no further than the spas because they offer you the best royal beauty treatment that you deserve!
14. Relish The Delicious Complimentary Delights That It Whips Up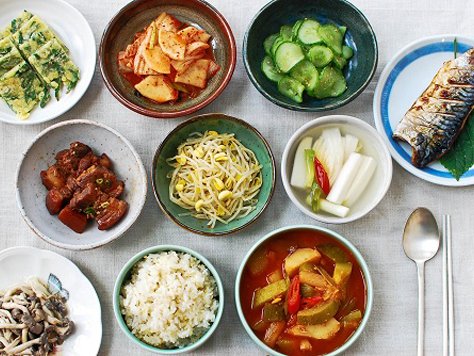 Restaurants in South Korea are known for offering complimentary side dishes, traditionally known as Banchan, and what's tastier than a Dongchimi served up with a bowl of Kimchi or Cucumber pickles that go along with everything? Just the thought of it makes me wanna go to South Korea right away!  
15. Surf With The Hallyu Wave Right At Its Roots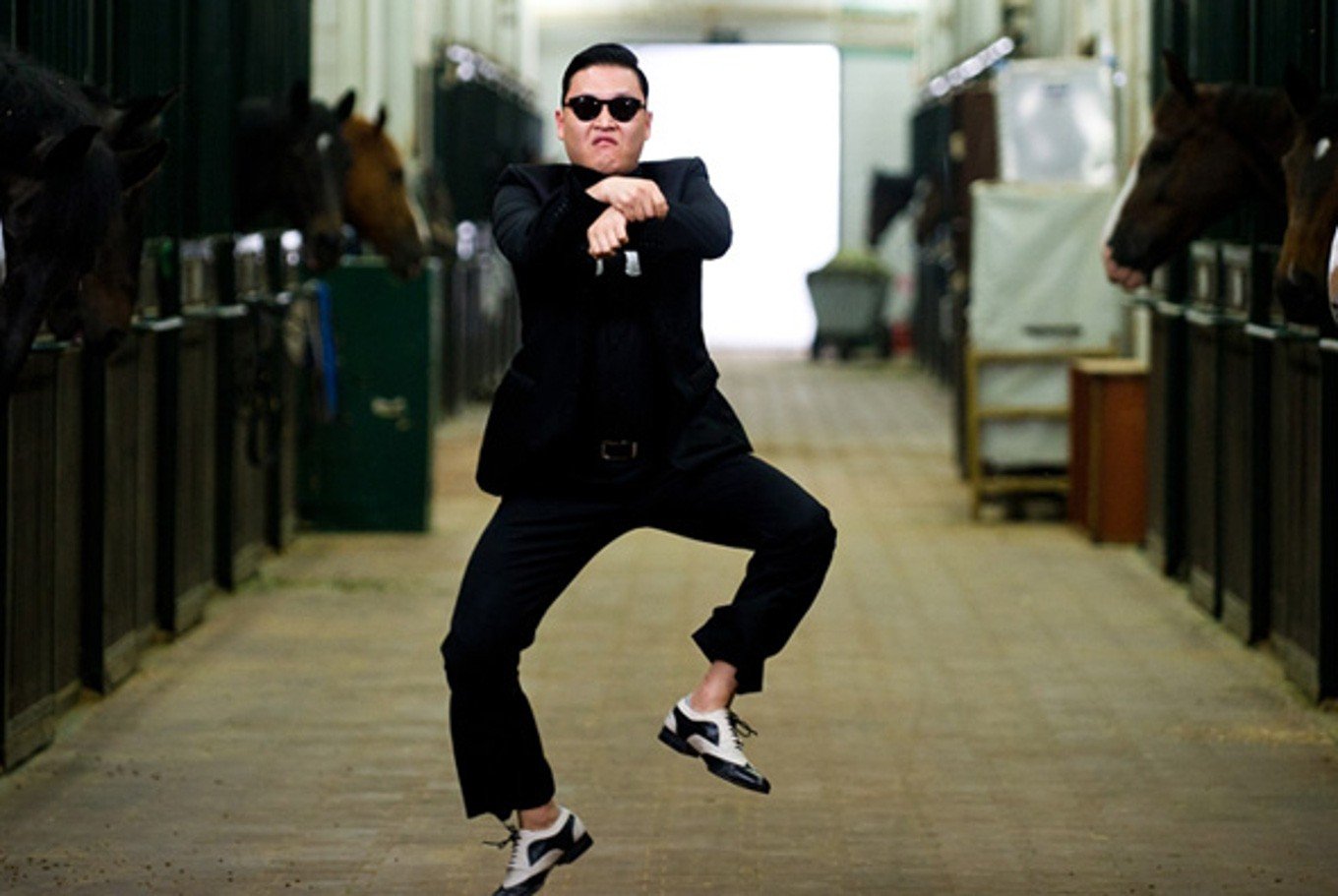 The Korean Wave, or the Hallyu or Hangul or Hanja as it is known locally, has swept the world with a widespread rise in the adoption of South Korean culture since the 1990s. But with the recent rise of K-Pop and K-Dramas that have affected culture, art and music around the world, travelling to South Korea sure does sound deserving of being on everyone's bucket list!
Earlier this year, FBB Miss India winner Anukreethy Vas and runner-up Meenakshi Chaudhary visited South Korea with an aim to promote Korean tourism, which was organised by the Korean Tourism Organisation(KTO) in association with Cox and Kings Limited, who came together with Gyeonggi Tourism, Seoul Tourism Organisation(STO) and Jeju Tourism Organisation(JTO) to show the Indian tourists what marvellous sights South Korea has to offer. According To Miss India World 2018 Anukreethy Vas,
"South Korea has indeed been a great destination, with a fascinating mix of tradition, culture, fashion, landscape, rejuvenation and shopping. It's great to experience the way they have embraced technology, the way they have brought in economic prosperity, adapted with times and made the nation a global brand to reckon with. I strongly believe that Indians must add South Korea to their travel bucket list and experience personally what this beautiful nation offers."
Miss Grand India 2018 Meenakshi Chaudhary had similar views about the trip,
"South Korea has all the potential to surprise you. Be it landscapes, technology, fashion or culinary, it surprises you at every single juncture. Everything seems to be so beautiful about South Korea. I am telling you, South Korea is a must-visit destination for Indians, you must soon experience it."
So, what are you even waiting for? Book a ticket to South Korea right away and get ready to have an experience of a lifetime!