Not often do happy coincidences pop out of grave losses. But in this spectacular true story from World War II as told by Rajiv Tyagi, that is exactly what happened.
During the war, a Assam regiment lost a jawan named Badlu Ram. But their company Quarter Master forgot completely to report his death and strike out his name. Effectively, the regiment ended up going on drawing Badlu Ram's share of ration, which obviously resulted in a surplus in a few months.
This turned out to be a fortunate accident when this regiment was surrounded by the Japanese, which cut them off from all logistical assistance.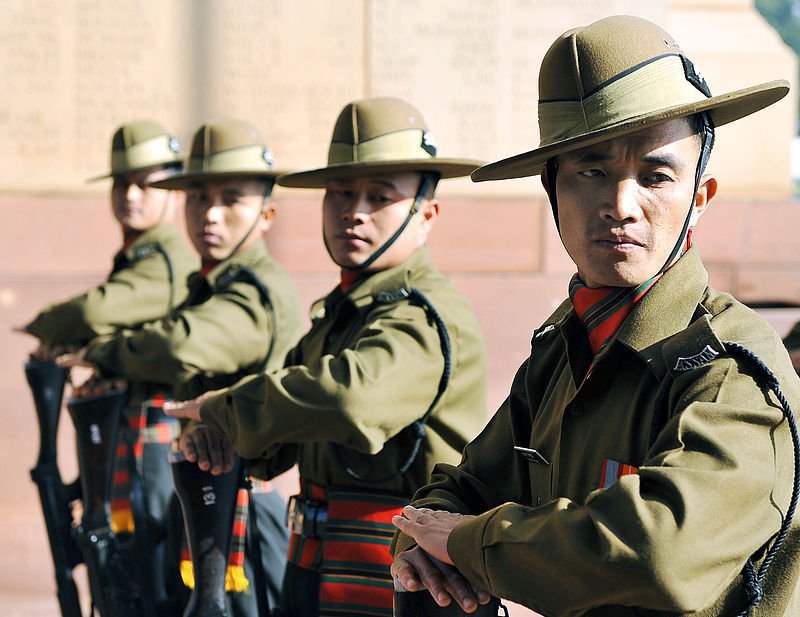 Badlu Ram's surplus ration helped them make it through the siege and kept them from starving.
This legendary story is where the famous regimental song 'Badlu Ram Ka Badan' comes from. Young recruits sing it with joy and pride after every passing out parade, also known as the 'Kasam Parade'.
The soldiers sing "Badlu Ram ka badan zameen ke neeche hai. Aur hamein uska ration milta hai." Watch the video of one such enthusiastic performance here:
An absolute spectacle of national pride, this song is also a reminder of the curious ways in which the universe works. And honestly, it also somehow brings out the conflicted mix of mourning and celebration that the loss of Badlu Ram brought, doesn't it?