Remember how, a while back, GoT-themed weddings were all the rage in India? Raising the extravagance bar a few notches higher, a couple in Andhra Pradesh had a God-themed wedding. 
Yes, the bride, groom and their parents came dressed as Gods!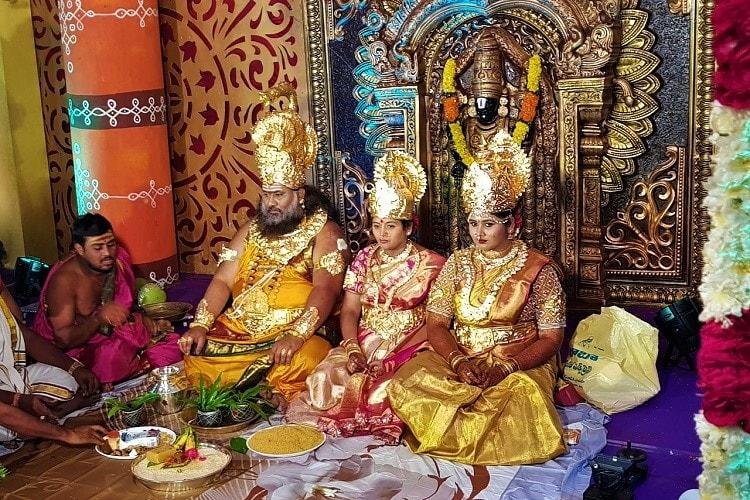 While the bride was decked up as Goddess Lakshmi, the Hindu goddess of wealth and fortune, the groom came dressed as Lord Vishnu.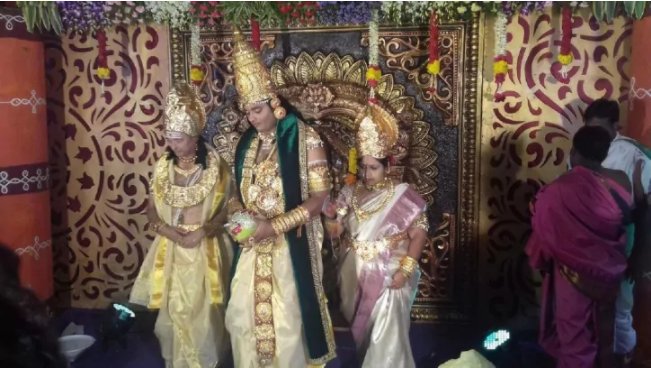 Do note the uncanny resemblance!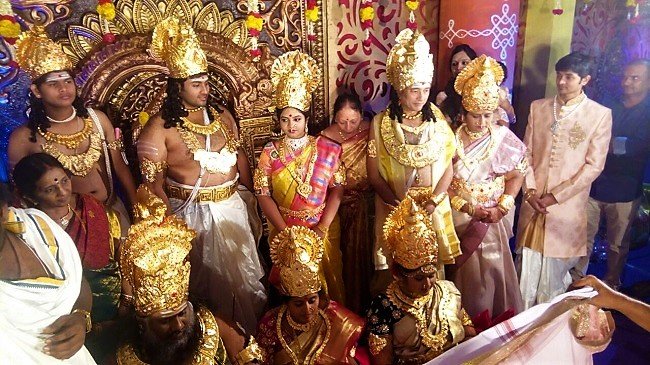 The wedding was hosted by Sridhar Swami, the bride's father and also a self-styled Godman who also has an Ashram in Mukkamala, near Tanuku.
Just like the couple, the Godman and his wife were also ornately dressed in their costumes.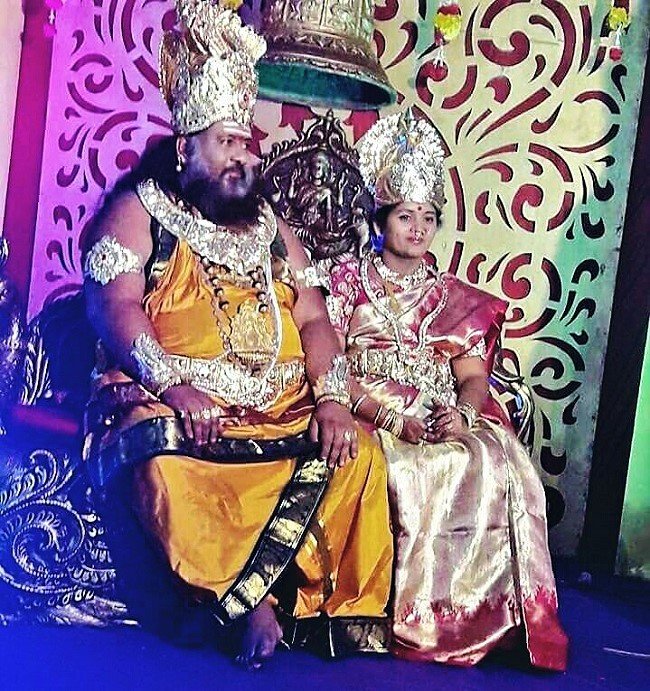 According to The News Minute report, Sridhara Swami said:
During the olden days, weddings used to happen in this manner only. We used to follow the 'sanathana' traditions. Weddings used to take place in a pious manner. To replicate the same and inculcate the same pious feeling, we conducted it this way.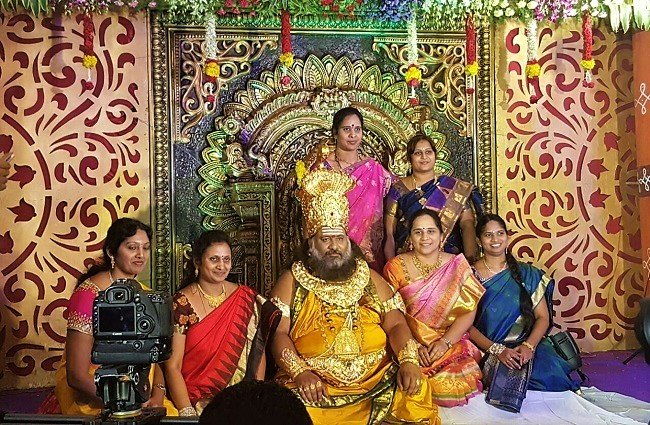 When asked about how he ended up choosing this theme, Swami said: 
In every marriage, the bride is seen as an incarnation of Goddess Lakshmi while performing the kanyadhaanam. Everyone sees the bride as Lakshmi in their minds, but I followed the same sentiment both mentally and practically with jewellery and costumes. 
Talk about innovative wedding themes!