Sometimes, the extraordinary life of someone who conquers insurmountable odds to make their dreams come true remind us just how much the human spirit is capable of. Despite all the hurdles strewn across their path, they accomplish feats that most of us would struggle with – that's what makes them truly awe-inspiring.
35-year-old amputee Gota Satish Kumar suffered a painful, debilitating accident that cost him both his legs. However even in the face of tragedy, the man refused to give up. He is going around the country on his bike setting new records and inspiring people everywhere.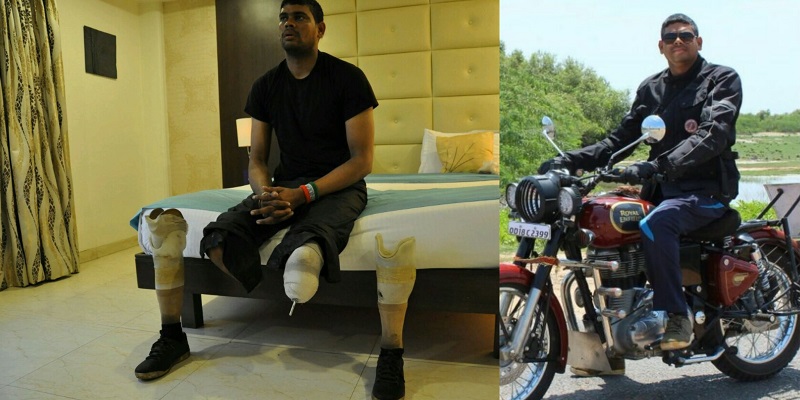 A brutal and heartbreaking train accident in 2005 left him without his legs and changed his life forever. And even though his recovery was long and painful and he suffered from severe depression during the time, the news of a teenage suicide pushed him to not give up no matter how hard the going got.
He chose to get back up on his feet and got himself prosthetic legs to make it happen. And there's been no looking back since.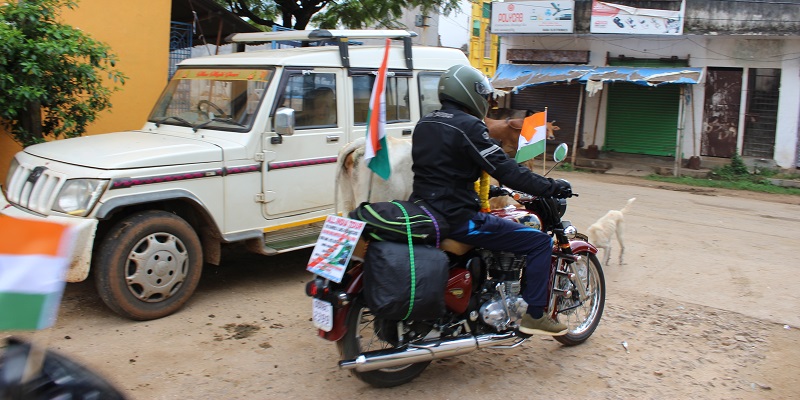 Since 2nd September this year, Kumar has been on the road with his bike. His journey started in his hometown of Raigarha in Odisha and he's already covered 13,258 kilometres.
Upon crossing 16,000 kilometres, Satish will officially be the Guinness and Limca world record holder for the longest solo bike ride by a physically challenged person. And he doesn't actually stop there. Kumar plans to keep going till he hits 50,000 kilometres and breaks the same record in the general category.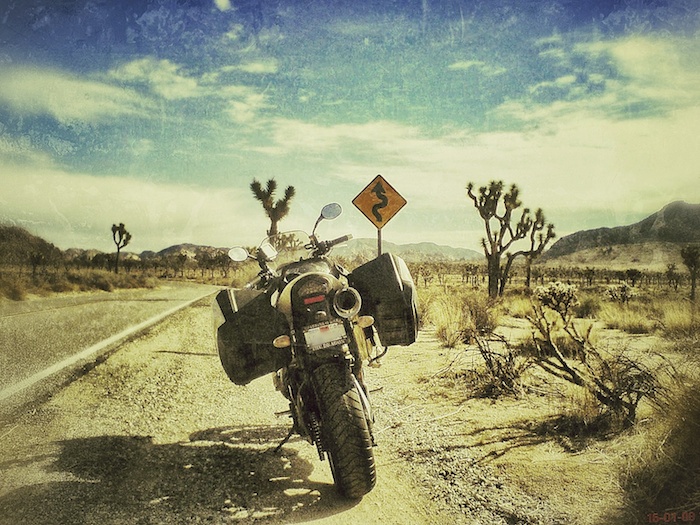 "Ability and disability are just human perceptions. If I can do it, anyone can."
Satish Kumar has received phenomenal support from not just his friends and family, but from the people all around him. Tollywood actor Pawan Kalyan sponsored parts of his trip and the All India Rider's Club is also offering Satish all their support along the way.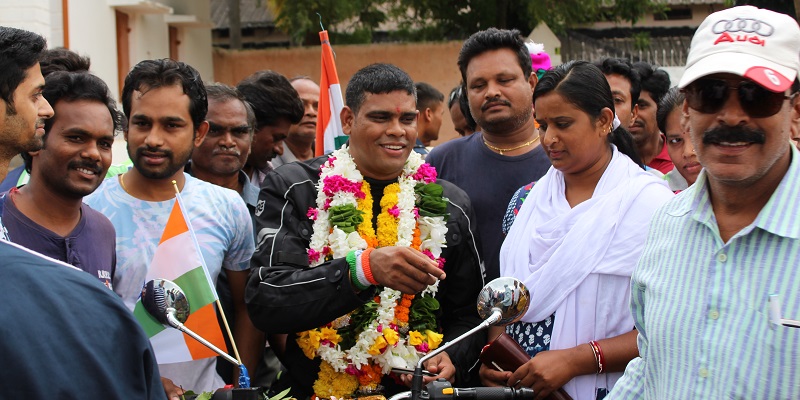 Satish looks at his journey as a an opportunity to inspire the youth of the country and others like him. This hope keeps him going.
And this trip is certainly not the final frontier for Kumar. After completing this round-the-country bike trip, he plans to conquer Mount Everest next. And we're certain he'll do it with just as much flair.