Our country's fighter jets have attained notoriety as 'flying coffins'. A dangerously high number of lives have been unnecessarily lost during routine test flights of these machines. Most recently, 2 pilots lost their lives despite ejecting from their Mirage 2000 in Bengaluru.
Here are some other times these jets fell through.
1. A MiG-21 crash in Jalandhar in 2002 killed 8 and injured 17.
On 3 May 2002, an Indian Air Force MiG-21 crashed into an office building in Jalandhar, Punjab. While the pilot ejected and survived, 8 people were killed and 17 injured on the ground.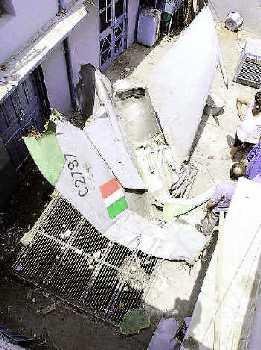 2. An Indian Air Force MiG-27 crashed in Jodhpur in 2018.
While on a routine mission, an IAF MiG-27 crashed near Jodhpur's Banad area. The pilots ejected safely, and avoided crashing the plane into a densely populated area, so there were no casualties.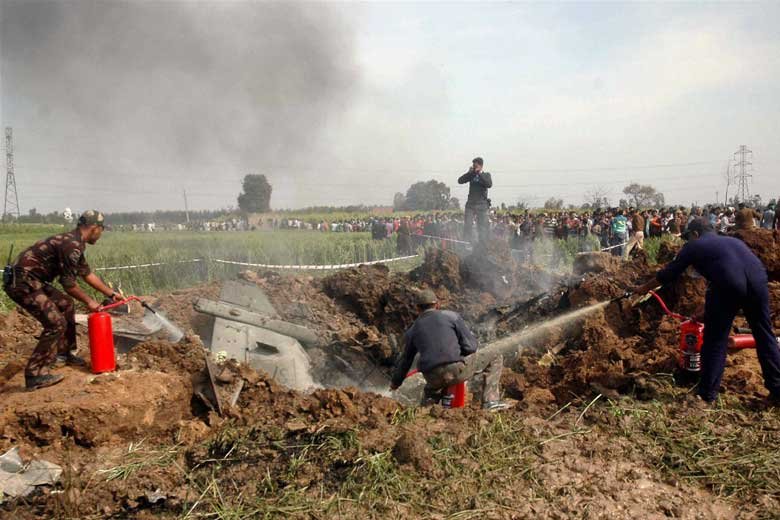 3. An Indian Air Force's MiG-21 fighter jet crashed in Kangra, Himachal Pradesh, killing the pilot.
The aircraft took off on July 18, 2018, from Pathankot air base in Punjab and crashed at Patta Jattiyan in Jawali subdivision of Himachal Pradesh's Kangra. There were no civilian casualties.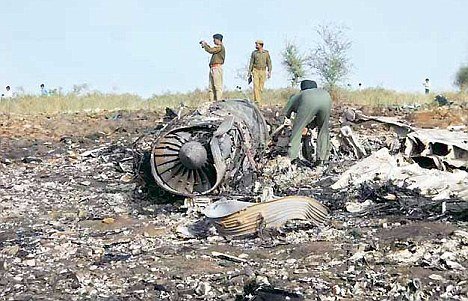 4. A MiG-21 jet crashed in Jammu and Kashmir's Anantnag district on May 27, 2014, killing the pilot.
The pilot, 32-year-old Squadron Leader Raghuvanshi, steered the plane away from populated areas to save civilian lives. He lost his own in the process.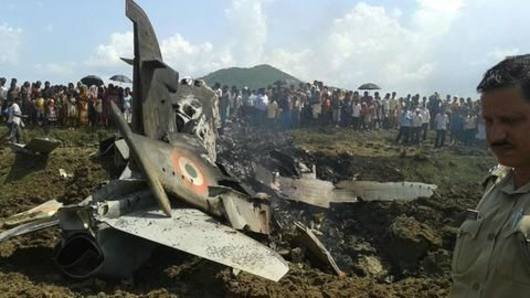 5. A MiG-21 fighter jet crashed in Jammu and Kashmir's Budgam on August 24, 2015. The pilot survived.
The aircraft had taken off from Srinagar airfield and was on a 'routine' training sortie. The pilot ejected safely, and there was no loss of civilian life.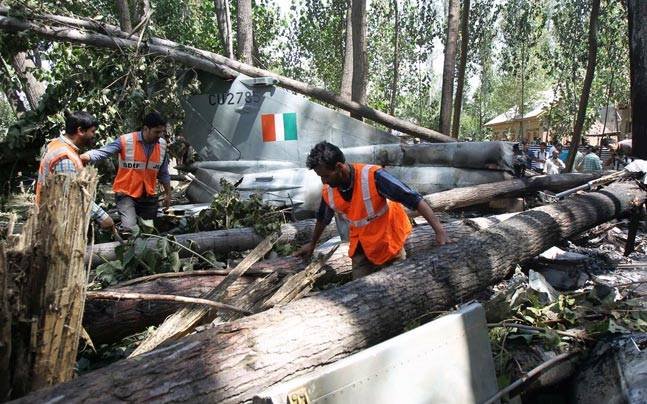 6. A MIG-21 IAF jet crashed in Jammu and Kashmir on May 22, 2007. The 2 pilots on board were not found.
The crash occurred in the Basantgarh-Mahore mountains in Reasi district. The fighter took off from Udhampur airbase on a routine training sortie, but lost contact with the Air Traffic Control (ATC) soon after.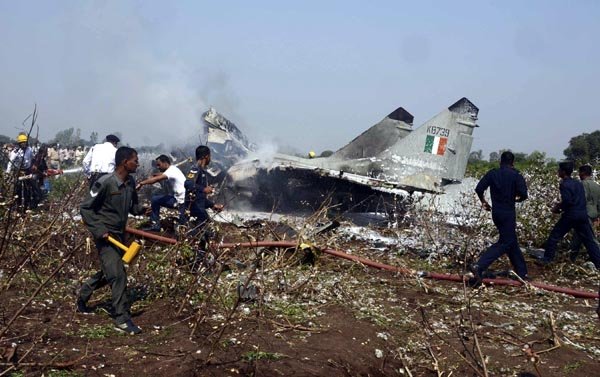 7. A MiG-27 IAF aircraft crashed in West Bengal's Tantipara area on May 8, 2015. The pilot survived but 2 civilians were killed.
The aircraft crashed within ten minutes of taking off.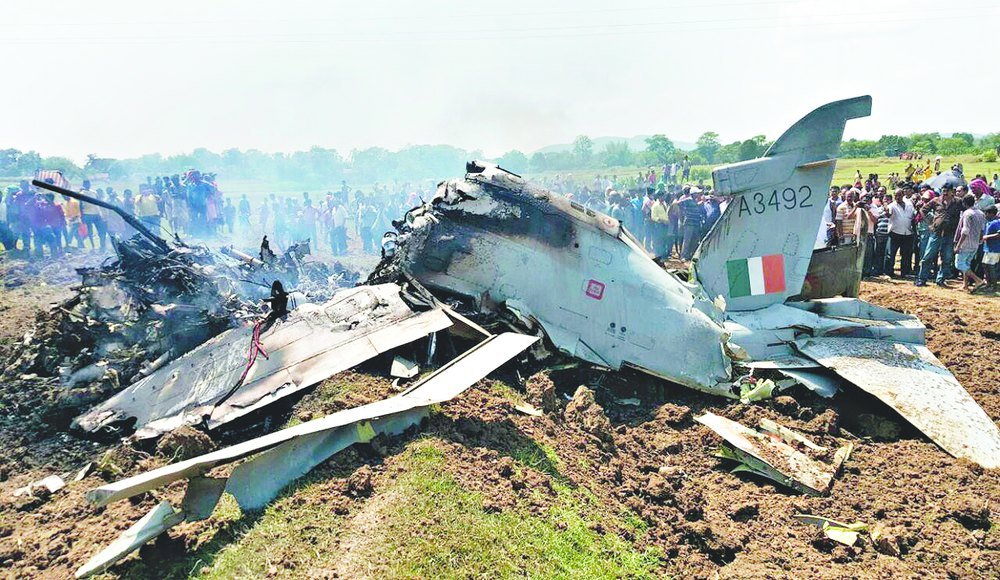 8. A MiG-21 aircraft crashed near Jamnagar city on January 31, 2015. The pilot ejected safely.
The plane crashed into a mangrove forest near the city, and there were no casualties.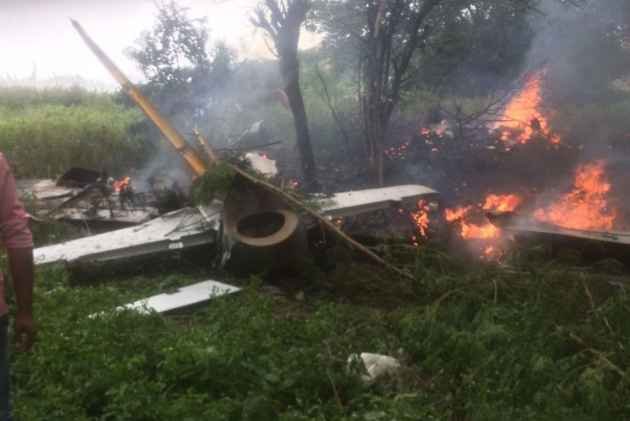 9. A MiG-21 Bison crashed while landing in Rajasthan's Barmer district on July 15, 2013, killing the pilot.
The accident happened at Uttarlai airbase, and the pilot succumbed to injuries. There was no loss to civilian life.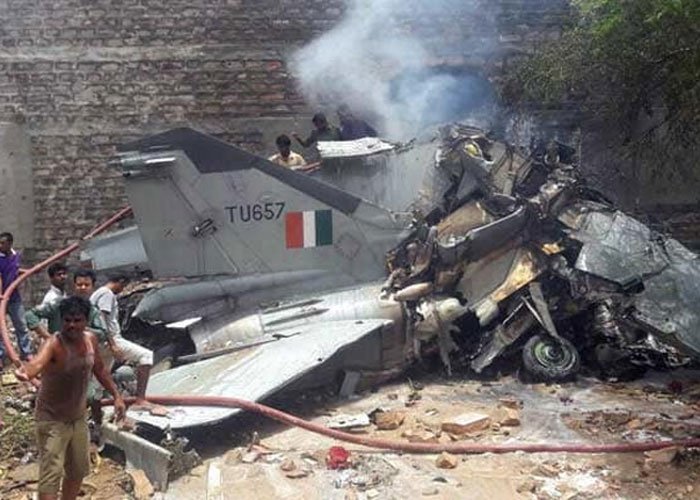 The reasons for these crashes range from system failures to faulty fly-by-wire designs. It's high time things changed however. These are human lives we're losing, and for totally avoidable reasons. We need to stop treating these pilots like they're expendable.