Air pollution is posing a great threat to our health. So, Michael Pinsky, a British artist is on a mission to let people experience the pollution level in different cities first hand to understand the severity of the situation. 
He has created 5 "Pollution Pods", emulating the atmosphere and pollution level of different cities, including New Delhi.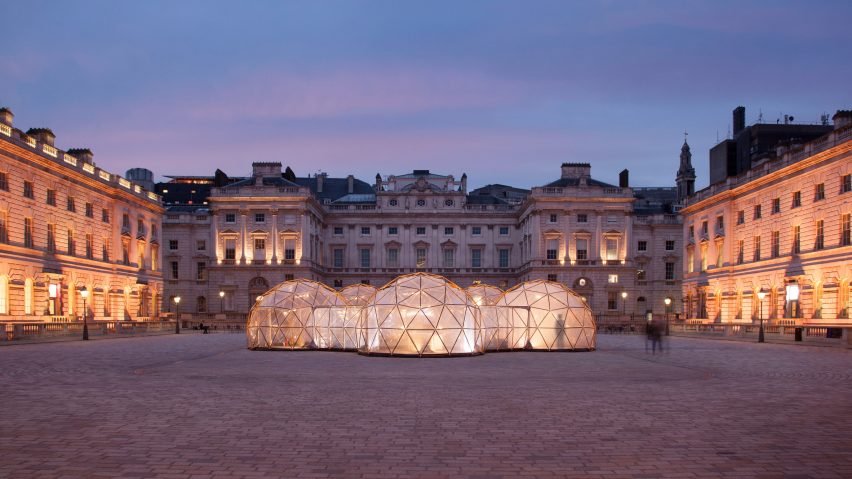 These installations, placed in Somerset House in London, are basically 5 domes that are 6 metres high and 3 metres wide. People can enter these interconnected domes and experience the atmosphere and pollution level in 5 different cities namely London, Beijing, São Paulo and New Dehli. 
They replicate the atmosphere, such as the air, fumes, temperature, and smell of different cities.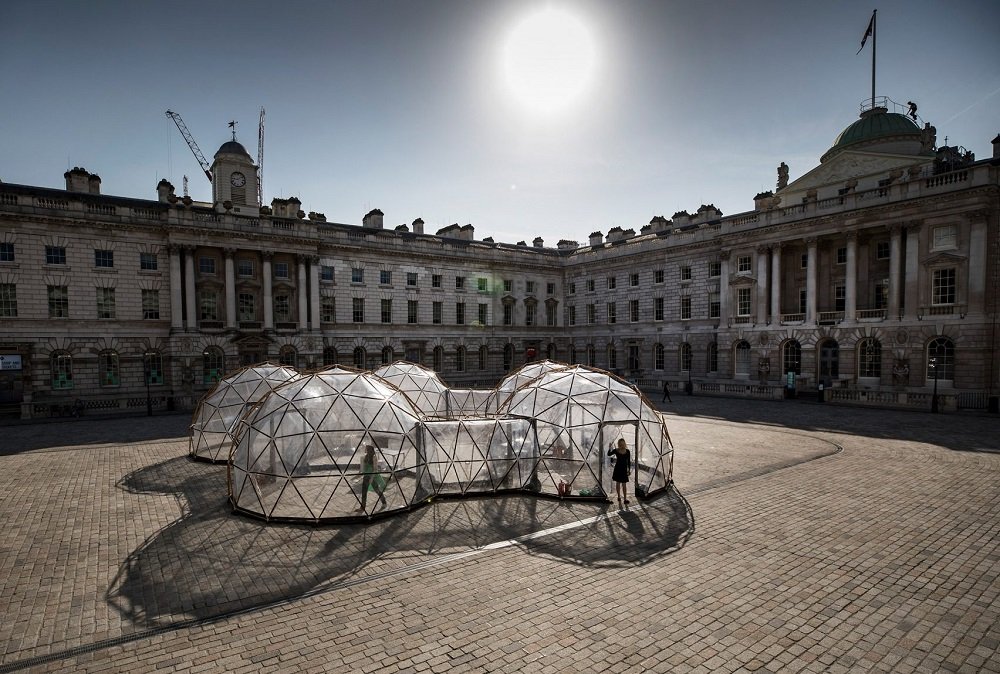 The dome which emulates the atmosphere of Tautra, an island in the municipality of Frosta in Norway, contains the purest air. 
These 5 cities were chosen because each one suffers from a different kind of pollution.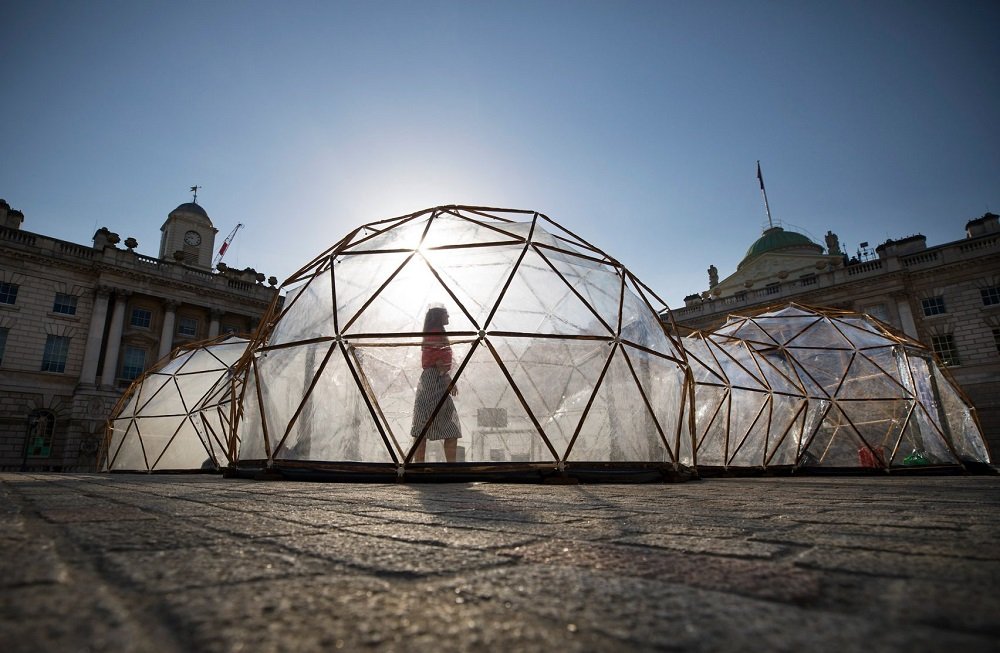 The different atmospheres inside the domes are completely safe for the visitors and were created with the assistance of Norwegian Institute of Air Research.
The intolerable heat of New Delhi was created by using three column heaters and a haze machine was used to produce smog.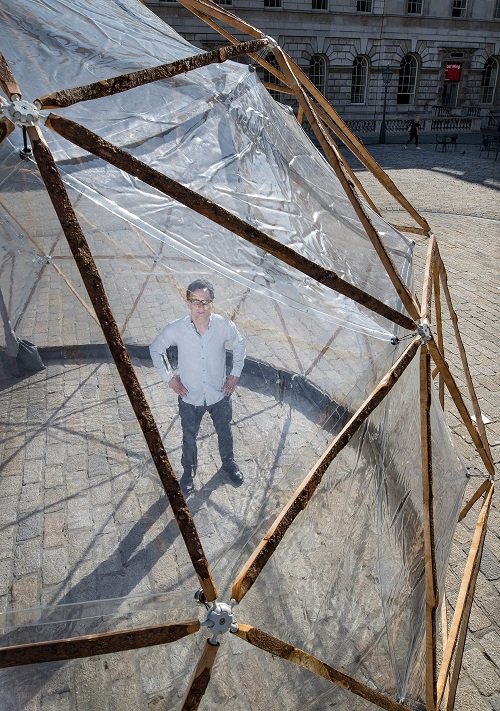 People who came to visit these domes apparently didn't want to spend much time inside the New Delhi installation. 
What Stephanie Pilling, a spokeswoman for Somerset House, told The Guardian is pretty scary to hear. She said: 
Some people have said the New Delhi pod is just unbearable. But that's what people experience every single day.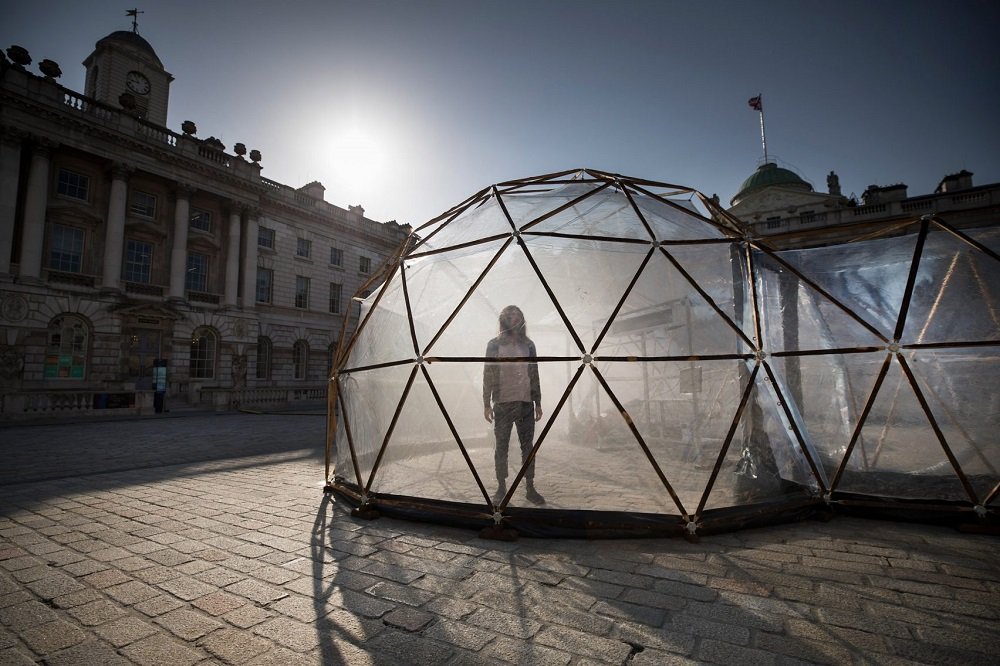 It's quite a grave situation that we've put ourselves into.