Tarek Fatah is a Canadian/Pakistani writer and broadcaster, popular for his secular and liberal activism. Not one to mince his words, Fatah has always made his opinions known. 
A few hours ago, he put up a post on Facebook that created quite a stir and is better left to his own words.
Although it is really difficult to identify the fake note from the real one on this post, here are some of the ways you can tell a fake note from a real one:
1. If you run your finger on the left of the watermark, you will find the raised print. Different denominations have different shapes. It usually helps the visually impaired.
2. A floral design on both the sides of the note is very accurately lapped. When seen against the light, it appears to be one. 
3. The Mahatma Gandhi series of notes features a watermark of Mahatma Gandhi in light and shade and multi-directional lines. 
4. The Optical Variable Ink is incorporated in the Rs 500 and Rs 1,000 notes. The numeral appears green when held flat and blue when folded at an angle.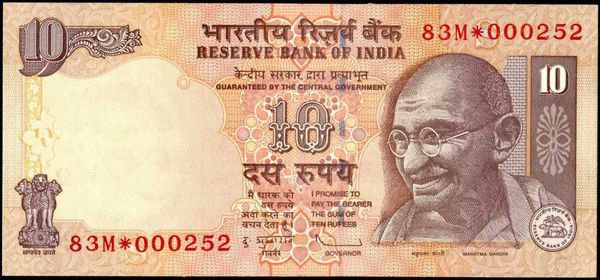 5. You can run your finger over the portrait of Mahatma Gandhi, the RBI seal, the guarantee and promise clause, the Ashoka Pillar and the RBI governor's signature, which are in raised print. 
6. Micro-lettering is present on notes of Rs 20 and above between the Mahatma Gandhi portrait and the vertical band. 
7. The obverse side of Rs 500 notes have a latent image of the denominations in numerals. 
8. There is a security thread on the Rs 500 note alternatively visible on the obverse with the inscriptions 'Bharat' and 'RBI'.