India as a nation eats, sleeps and breathes cricket. Honestly, we guys just can't get enough of the sport. Whether it's the fast-paced T20s or the tactically challenging Test matches, we love to watch them all. That being said, what we love watching, even more, is the fun side of our beloved cricketers. And Viu's What The Duck gives us just that.
Hosted by Vikram Sathaye, the no-holds-barred cricket comedy show is a glimpse into the fun on-field and off-field lives of our favourite cricketers.
From Harbhajan Singh to Rahul Dravid even the Master Blaster himself, the show's first season had many of our heroes being at their candid best. However, just in case you've been living under a rock and have no clue about the show, here's a brief lowdown about the first season and why you should be giving a duck about the second one.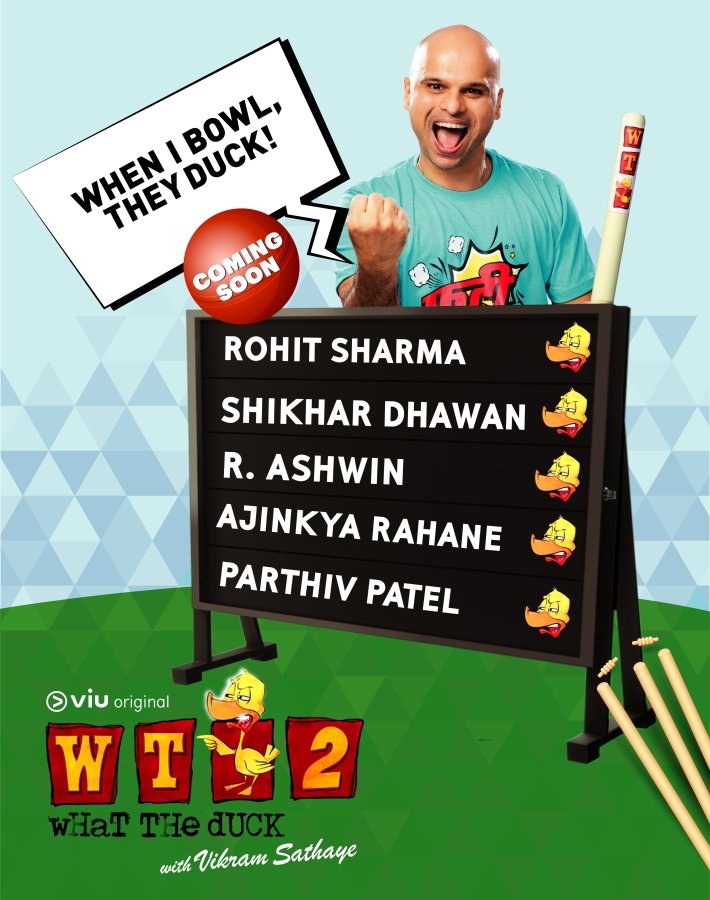 1. Vikram Sathaye got the legend, Sachin Tendulkar, to spill the beans about everything, from the time when he asked Virender Sehwag to visualise a shot before hitting the ball to the time when he used to ask his wife to sit at the exact same spot while he was at the crease.
2. Bhajji's episode was a laugh riot as he gave details about his famous (or rather infamous) sledging incident with Darren Lehman. Add to that, he even got to smear cake on Vikram's face.
3. In one of the episodes, while talking about the famous on-field tussle between Indian opening batsman Gautam Gambhir and Pakistani wicketkeeper, Kamran Akmal, over excessive appealing, Vikram even gave Gautam a book on Anger Management! 
4. He got 'The Wall" Rahul Dravid to shed light on two of the world's greatest sportspersons, Lionel Messi and Roger Federer.  
5. Sathaye even managed to convince Sehwag to let him do his hair and make-up. We can't help but wonder how he managed to pull this off.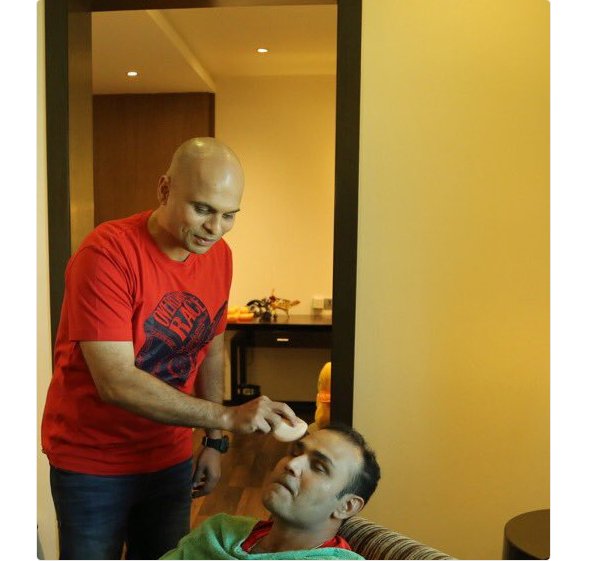 The first season took us on a joyride and we all loved it. Getting to know our own cricketers in such a candid manner is what makes What The Duck a very special show indeed. The second season will surely take this candid talk show to the next level. With cricketers like Kapil Dev, Parthiv Patel and Shikhar Dhawan, all ready to spill the beans, What The Duck Season 2 is definitely going to be worth the wait. 
For those who still haven't seen this amazing digital show, check out the video below and you can also download the Viu app for Android and iOS for the rest of fun-filled videos.