They work tirelessly day in and day out just to make sure that our country runs like a well-oiled machine. All this despite the very fact that they are underpaid, overworked and may never get any recognition from the society. The least may be all of us can do is be thankful for the thankless jobs they do for us. And if you think otherwise, allow me to change your perspective a little:
1. Sanitation Workers
An impoverished and underpaid workforce without whom our lives would come to a standstill.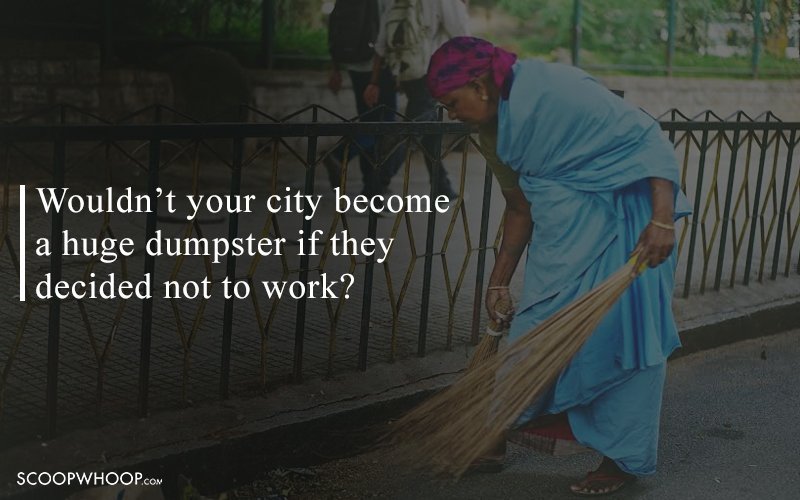 2. Firefighters
Although most of us wanted to be firefighters as kids, we backed out when we realized that there's a lot more to it than just sliding ladders and driving a cool truck. You're freakin' life is on the line.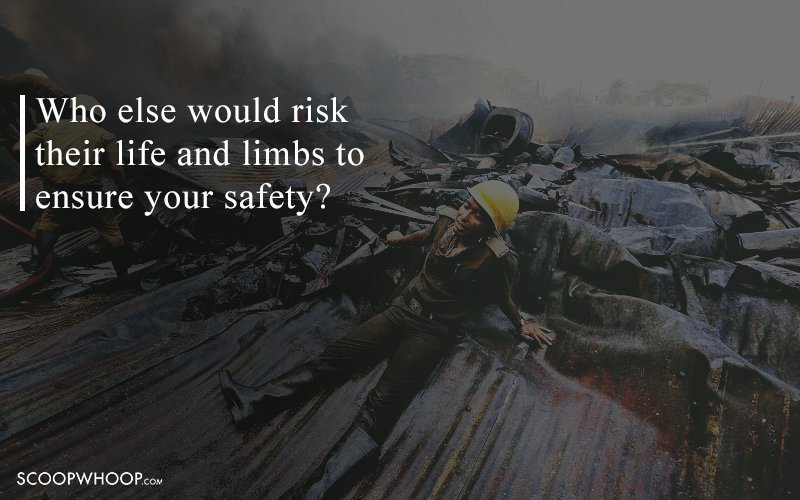 3. Rikshawalas
They are the lifeline of India's chaotic streets. If it wasn't for their back-breaking everyday work, most of us wouldn't be able to walk through our city's tight lanes.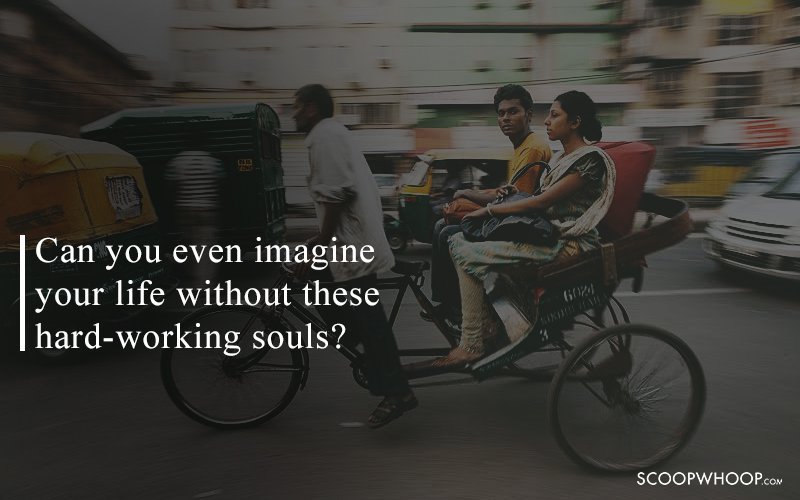 4. Soldiers
A lot of what you take for granted is actually assured by that unnamed soldier who stands on the wall and promises you a peaceful night's sleep.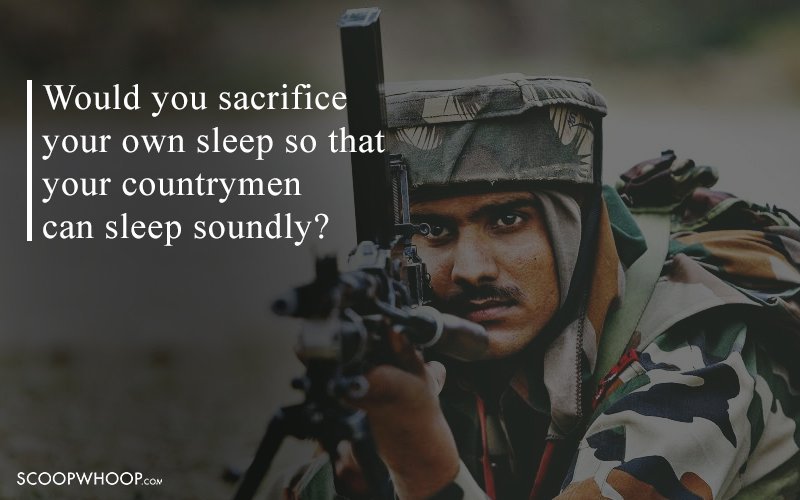 5. Teachers
Much as you will be surprised to see this highly respected profession being placed here, know for a fact that as per a recent report, teaching stands as one of the least paying jobs in India.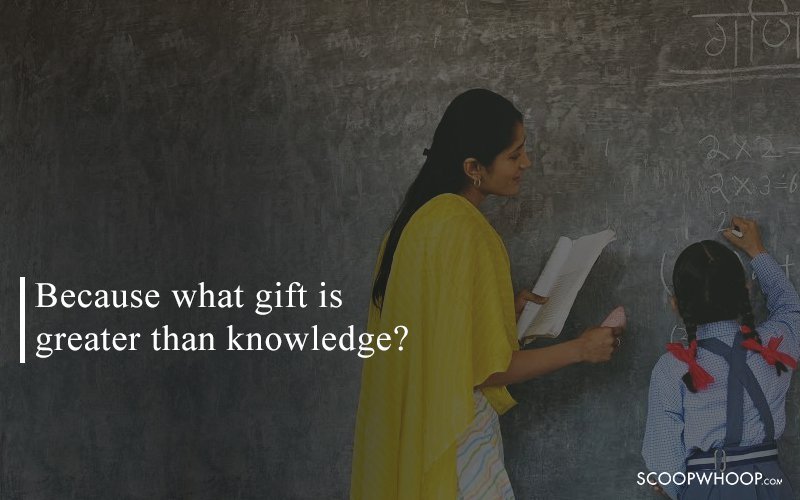 6. Waiters
They bring the delicious food on your table and a slight delay or mistake in food results in verbal taunts and intolerance from both the customers, as well as the managers.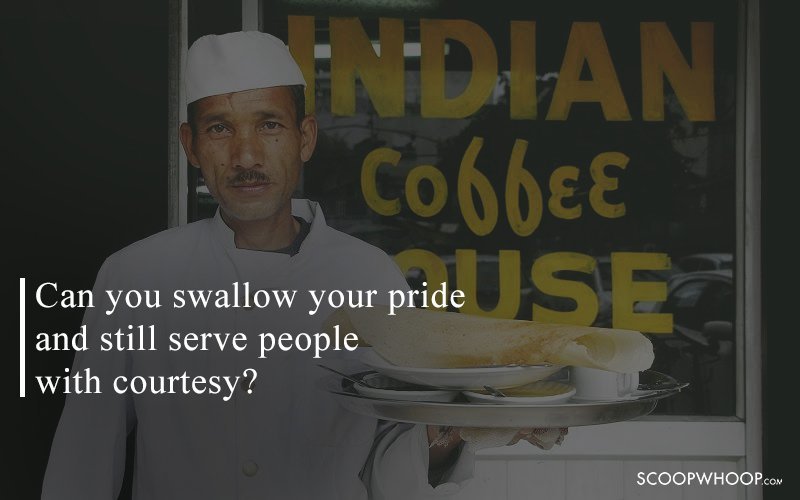 7. Watchmen
During monsoons, they get soaked; during winters, they shiver. And the worst part of their job is that it's drop-dead boring. Except of course, for those fleeting moments when they have to fight for their lives to save the lives of others.
8. Ambulance Drivers
Entrusted with the responsibility of driving us to the hospital during an emergency, we never really remember to thank them once we are discharged.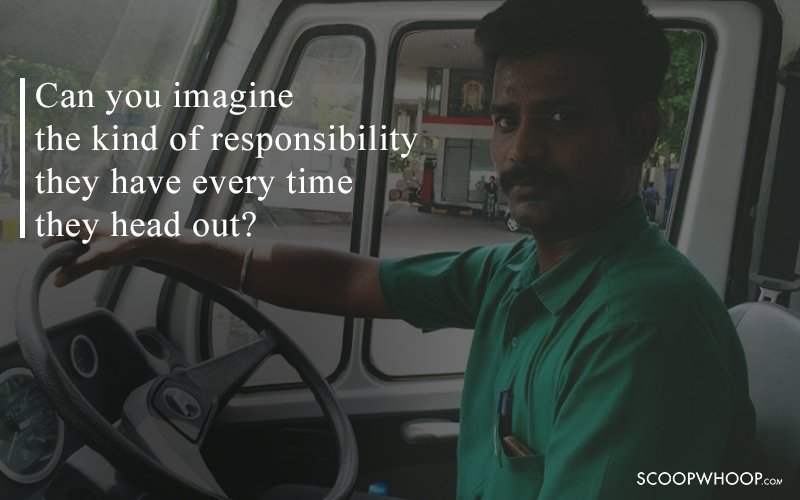 9. Policemen
It might be a general consensus out there that every cop in the Indian police is a rotten egg. But ask yourself, isn't it true for every profession? Let's face it. If it wasn't for them, we'd not be living in a civil society right now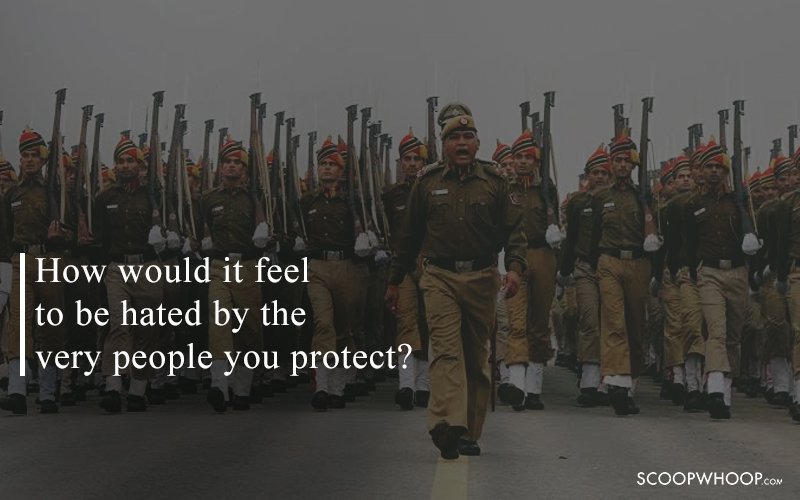 10. Dairy Farmers
These are the humble & hardworking people who ensure that there's always milk on our tables. Given the divide between urban and rural India, it's tough for us to show our gratitude. But Mother Dairy came up with quite an interesting way to do so. A month back, on Verghese Kurien's birthday they requested their online community members to show their affection and respect towards our farmers by tweeting with #TweetToFarmer. More than 7,000 wishes were tweeted and Mother Dairy helped relay these messages reach the farmers living all across India.
Wish to show your support to the farmers?  You can do that simply by buying milk products from cooperative dairy brands like Mother Dairy. That's because, for every rupee that you spend there, 75% goes back to the farmer.
In association with Mother Dairy