In association with
Samsung India
One of the hardest things in life is looking for a phone that has everything we want within our budget. We want our phones to have phenomenal cameras, big screens, huge battery lives, and whatnot! But life is unfair. And usually, we tend to settle for something way less than what we expected. But guess what? The one thing about GenZ is that we hate to settle. We tend to keep our lives fast-paced, polished, sleek, and bold. Likewise, we want our smartphones to represent the same! And well, Samsung is setting the stage for us to be more demanding with a smartphone than ever before with their new launch – The Galaxy F54 5G.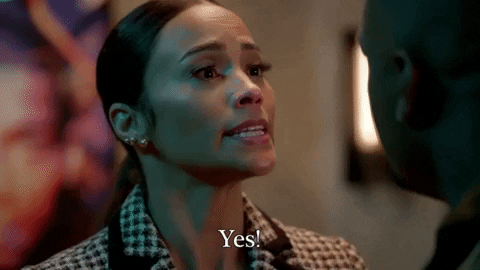 Packed with an array of features, this upcoming device is generating quite the buzz. These stunning features are typically found in flagship phones. And let us tell you, it's going to be a major game changer for our generation!
Coming back to the ultimate news, the new Galaxy F54 5G comes with a camera that one could die for! The smartphone comes with a Nightography feature which helps you click sharp, defined, and vibrant images that are noise-free, even in low-light conditions. Be it a late-night hangout session with your gang, or a moonlit walk in the park, we can now capture our favourite moments and make every moment perfectly memorable with vivid, lifelike detail.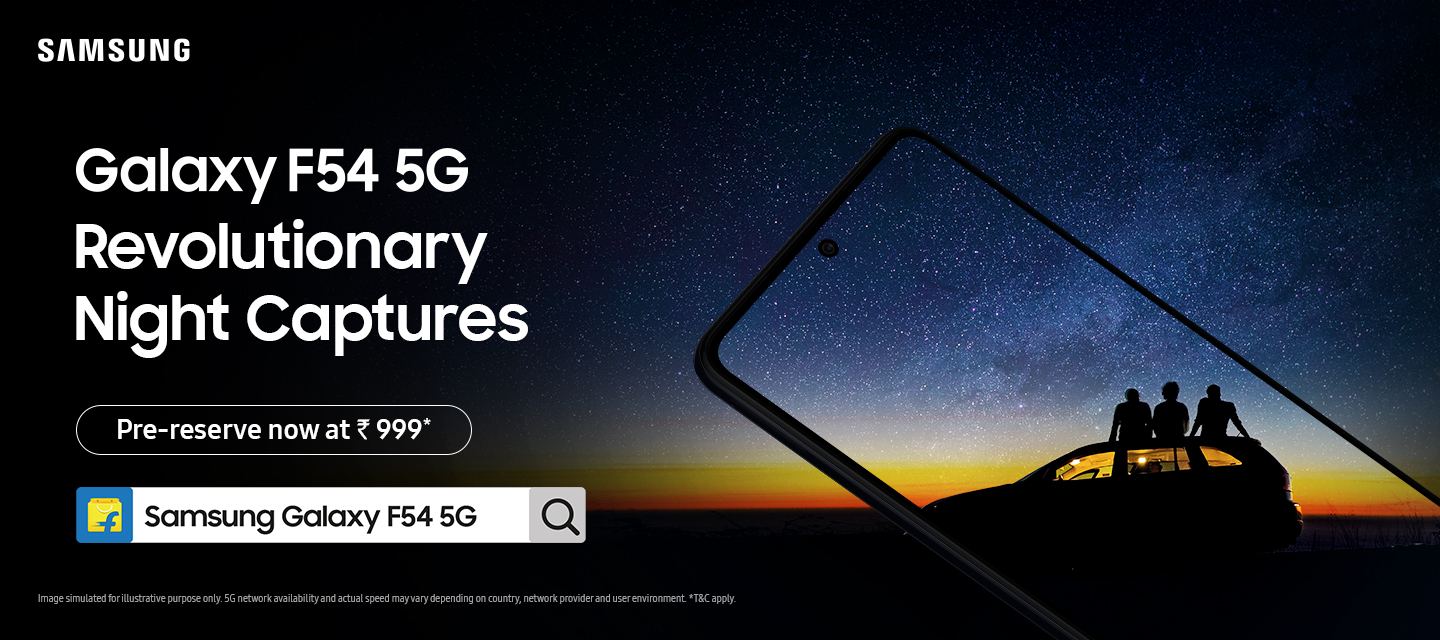 Another one-of-a-kind feature for the photographers and videographers within us, who love to capture breathtaking shots of starry nights is Astrolapse. One can shoot the non-grainy, clear, and surreal movement of stars and turn it into time-lapses without any camera glitches. The Samsung Galaxy F54 5G is also equipped with an OIS feature to capture blur-free, no-shake photos and videos on the go.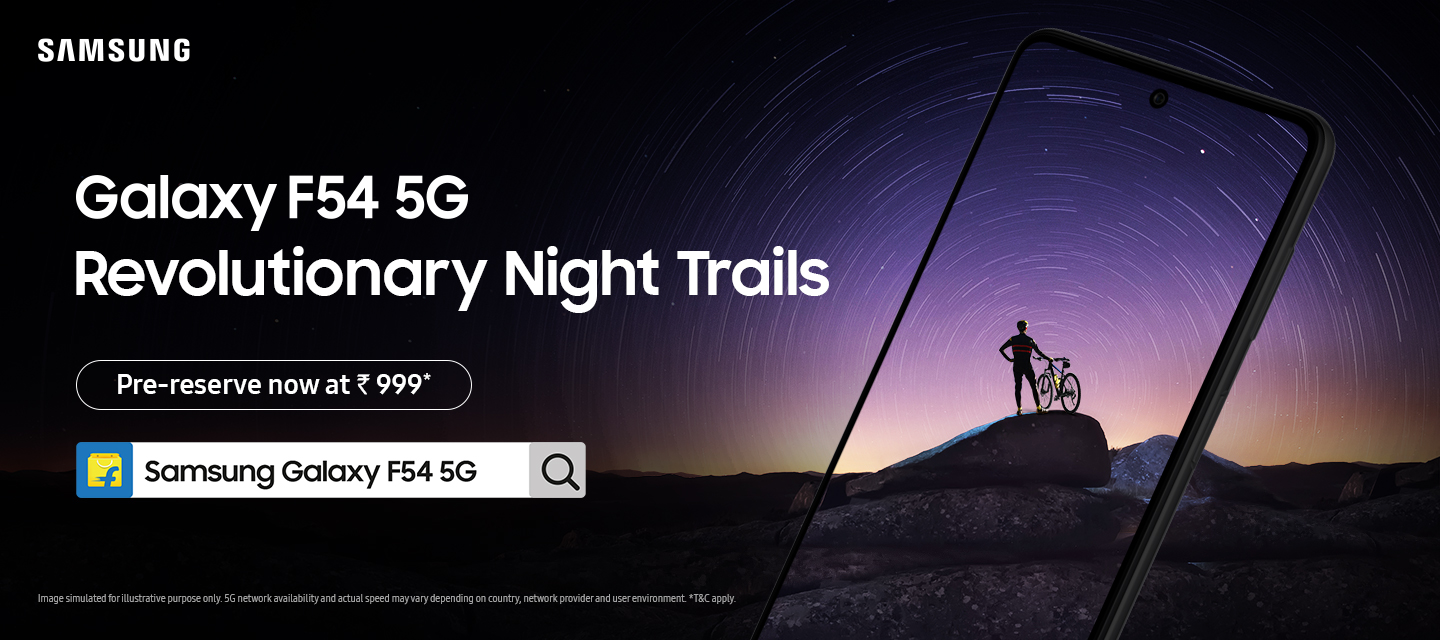 TBH, GenZ is truly a generation of dreamers, artists, and creators. We want to capture and share our best moments, be ever ready to pull our phones out, gauge all of the content, and lock the essence of each intricate detail we possibly can. Hence, it's really important to have a smartphone that supports the rush and does not hamper the quality when we do so. And the new Galaxy F54 5G seems to have really hit the ball out of the park with all the amazing features that it has to offer. The smartphone also sports features like Low-Light Selfie and is loaded with fun camera modes to add that extra oomph to what we capture. You can take your selfie game to the next level with these fun modes which allow you to add quirky, whacky and playful filters to completely transform your pictures.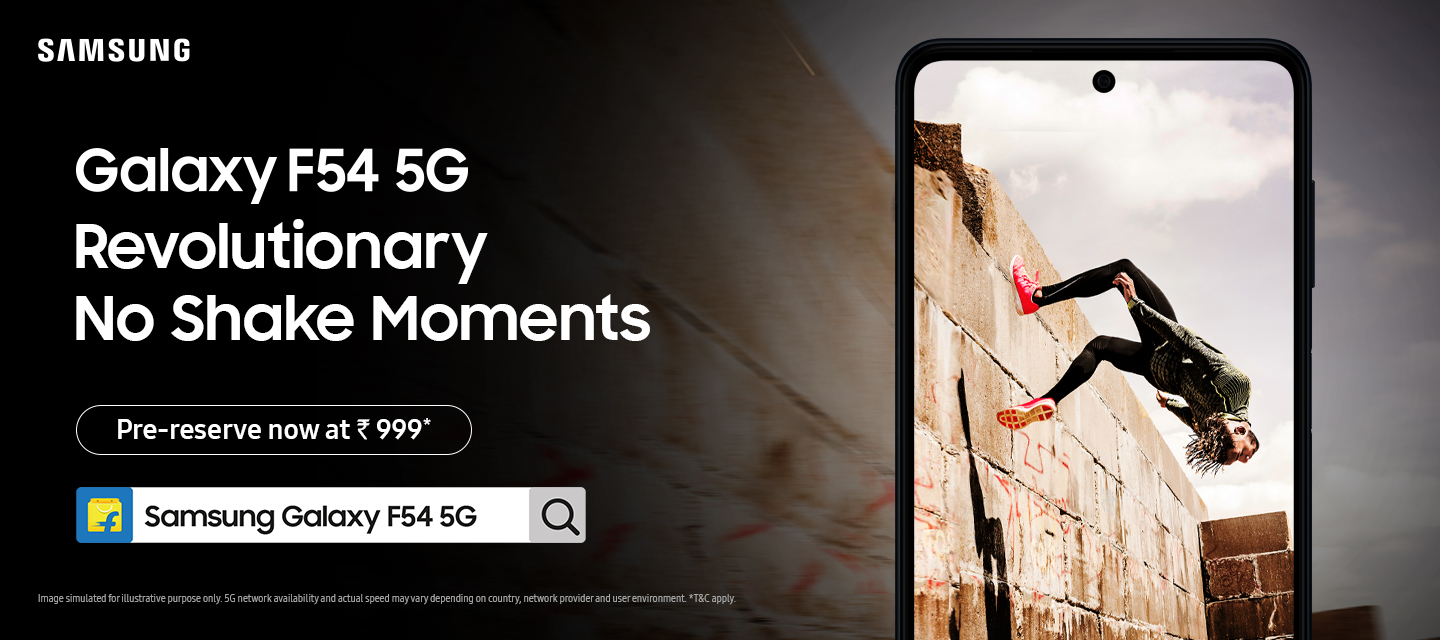 Well, with its amazing suite of flagship camera features, there's no doubt that Samsung has set the bar far too high with the new Galaxy F54 5G. Apart from an impressive camera, the device is also expected to have more flagship features like a segment-leading battery, an impressive design, and a stunning display. Well, I am sold! What about you?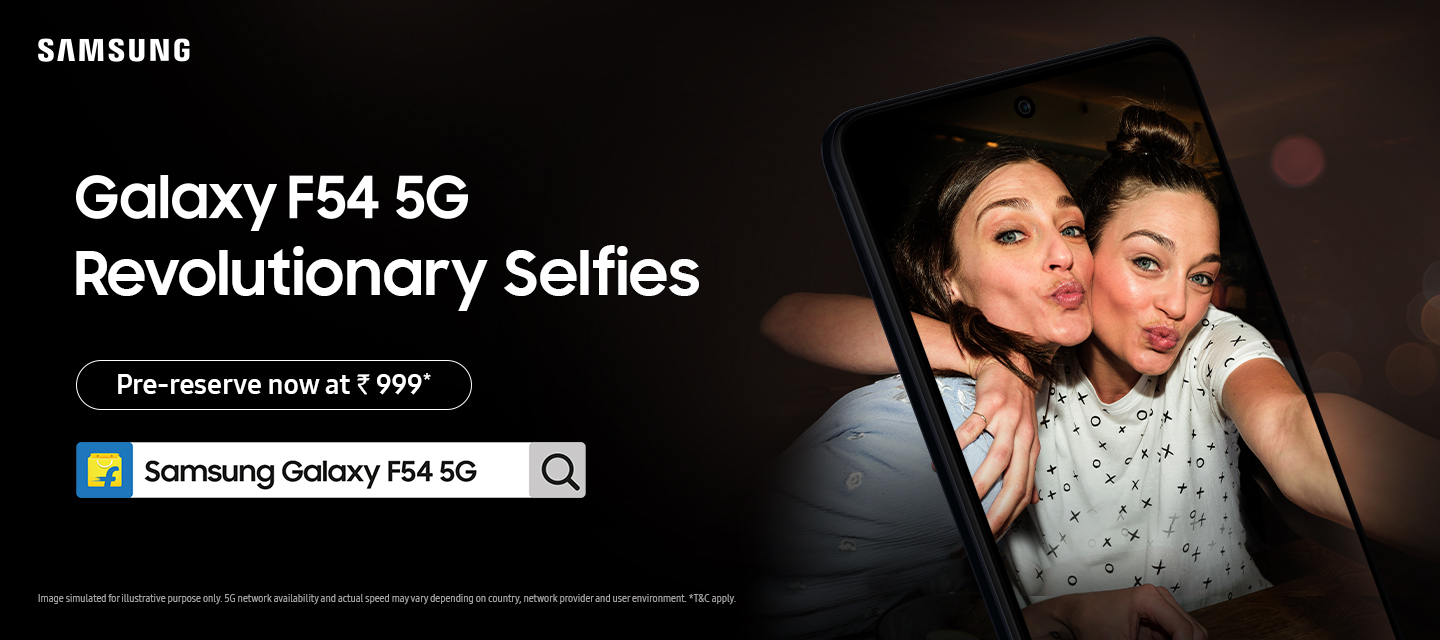 The Galaxy F54 5G is launching on 6th June at 3 pm, but if I were you, I'd miss no chance to pre-reserve this device on Flipkart or Samsung.com at just Rs 999 and get Rs. 2000 off. So hurry up, champs, what're you waiting for?