After months of speculation about a rift between Anil Kumble and Virat Kohli, the former cricketer finally decided to step down as Team India coach on Sunday. The news was not surprising, but it was shocking. The unblemished tenure of Kumble as India coach saw the team touch new heights - which included an unbeaten home season and a Test series victory in the West Indies. Under the former leg-spinner's guidance, India won every series in the last one year - Tests, ODIs and T20Is - and made the final of the Champions Trophy as well.
But as Kumble made it very clear, the decision to part ways with the team was taken owing to skipper Kohli's "reservation" with his coaching style. The partnership had become "untenable". The unceremonious exit, however, has left a bad taste.
A personal fight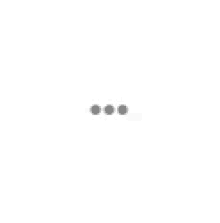 The development of the team was always at the center of Kumble's work. He told them about their strengths and weaknesses, prioritised fitness and had shown willingness to take his work forward. But reports claimed that some of his work was "overbearing."
Kumble the player was not much different than Kumble the coach. One who played cricket on his own terms, was aggressive in his approach and only had victories in his sight. In many ways, Kohli is very similar to his ex-coach - a truculent bloke with a strong desire to win. And you are bound to witness ego clashes when you have two such strong characters in one dressing room. But ego clashes cannot be considered greater than the interest of a team. Jose Mourinho has made it work with Zlatan Ibrahimovic and Zinedine Zidane has done the same with Cristiano Ronaldo. Sport is strewn with examples of how big and fragile egos can operate in harmony and produce winners - which Kumble and Kohli have so far managed to do with India.
Kumble's performance as a coach can't be the reason that drove his relationship with Kohli to a dead end. It seems this was a case where Kohli made the fight personal and has set a bad precedent by expressing to the Cricket Advisory Committee (CAC) that he cannot work with coach Kumble.
Gratitude has obviously been thrown out o window by whoever raising 'revolt' against Ind's giant @anilkumble1074!Loser's Indn Crkt o course!

— Bishan Bedi (@BishanBedi) June 20, 2017
If it is true that @anilkumble1074 has stepped down as coach, Indian cricket has let itself lose an outstanding resource.

— Harsha Bhogle (@bhogleharsha) June 20, 2017
The episode will only send out the wrong signal that a player has become bigger than the team - where he has tried to assert his supremacy over a candidate who was selected by the board to guide the team for at least one more series (in the West Indies starting on 23 June). 
The writing on the wall for the next coach is also pretty clear; you will not be allowed to have opinions, instead you need to bow down to the players' wish. 
BCCI messed it up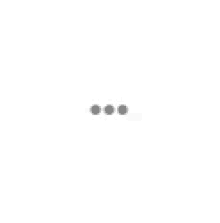 The board is as culpable as Kohli for this debacle. For starters, a one-year contract to Kumble made his position vulnerable in the eyes of his players. The calling for fresh applications for the post of head coach just a few weeks before the end of Kumble's tenure weakened his position further. It was terribly handled.
@anilkumble1074 stepping down shows even CAC (Sachin, Ganguly, Laxman) failed to broker peace between him and Virat Kohli...

— Cricketwallah (@cricketwallah) June 20, 2017
The CAC, which comprises of Sachin Tendulkar, Sourav Ganguly and VVS Laxman, should also start taking more responsibility other than merely selecting Team India's coach. How could three big personalities not impose themselves on the one and only decision that they're requested to make? It's important to make the distinction to Kohli that he can have his say but he cannot have a coach of his choice - that the committee decides the coach and it's critical that he gets on with the game - which is his job. 
Kumble, a veteran of 271 ODIs and 132 Tests, deserved much more respect for his contribution as a coach and a decorated playing career. We just hope the episode doesn't go on to hurt Indian cricket.
Feature image: Reuters