At 73, Samir Pal is the oldest idol maker from Kumartuli, the traditional potters' colony in Kolkata where Durga idols are made. 
Brought up by his uncle after losing his parents, Samir has made idols for the most of his life. 
And he has no plans of stopping, any time soon.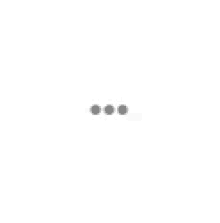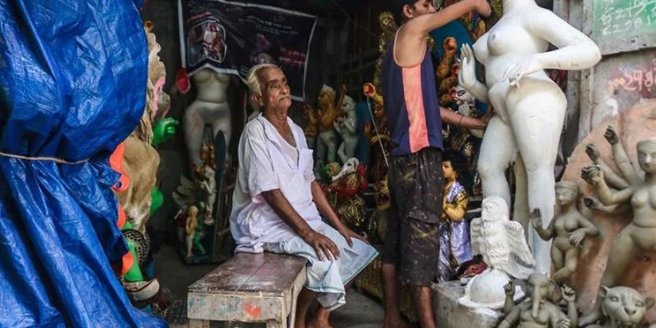 An idol maker's love for his craft never really dies.
"I will remain an artist till my last breath," he told The Indian Express in an interview.
That's the passion of idol makers, and who is to say that their passion is any less legitimate than that of a big entrepreneur who runs businesses or a famous athlete who wins medals or a renowned actor who brings complex characters to life.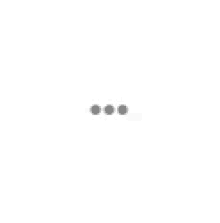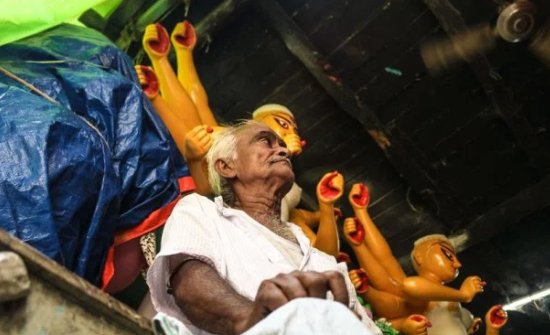 The idol makers bring the Gods to life.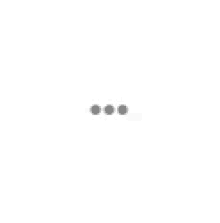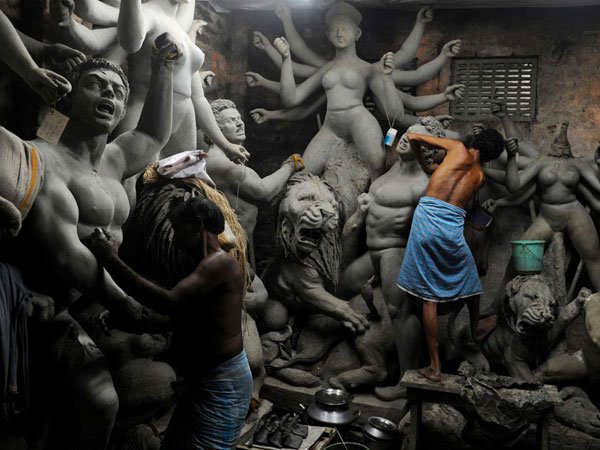 There are no set definitions, or 'rules of religions'. 
But to put it simply, humans worship Gods to feel closer to them.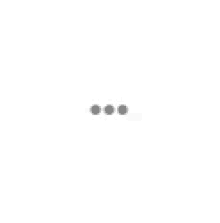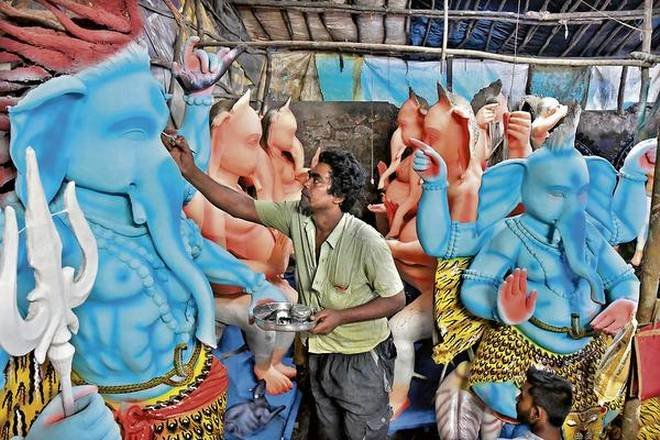 We are a thinking breed, though, and since the time our evolution has started, we have relied on pictures and idols to give an image to our Gods. 
In that sense, idol makers do a very important job.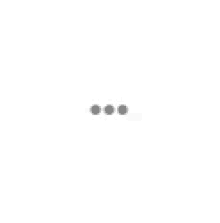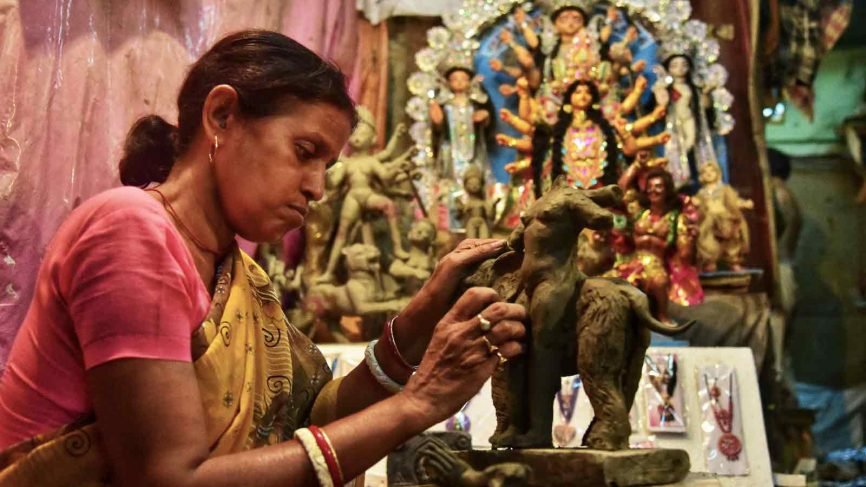 They carve clay into human-like figures, to whom the worshipers confess their mistakes, and rest their beliefs on.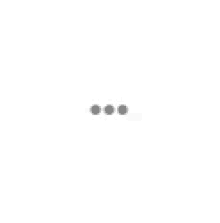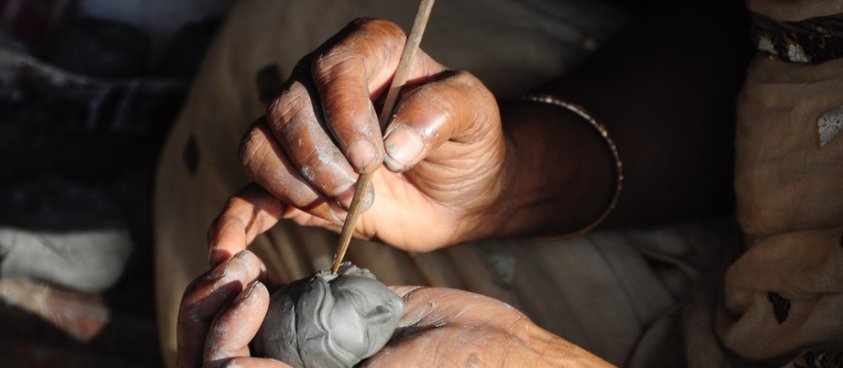 However, as people who are the reason for the sanity of millions, these artists live paradoxical lives themselves.
They make the idols, usually in dark rooms and small alleys, spending months perfecting their craft. 
Some of them live in make-shift homes made out of tents, with Bengali music being their only source of entertainment.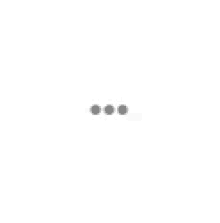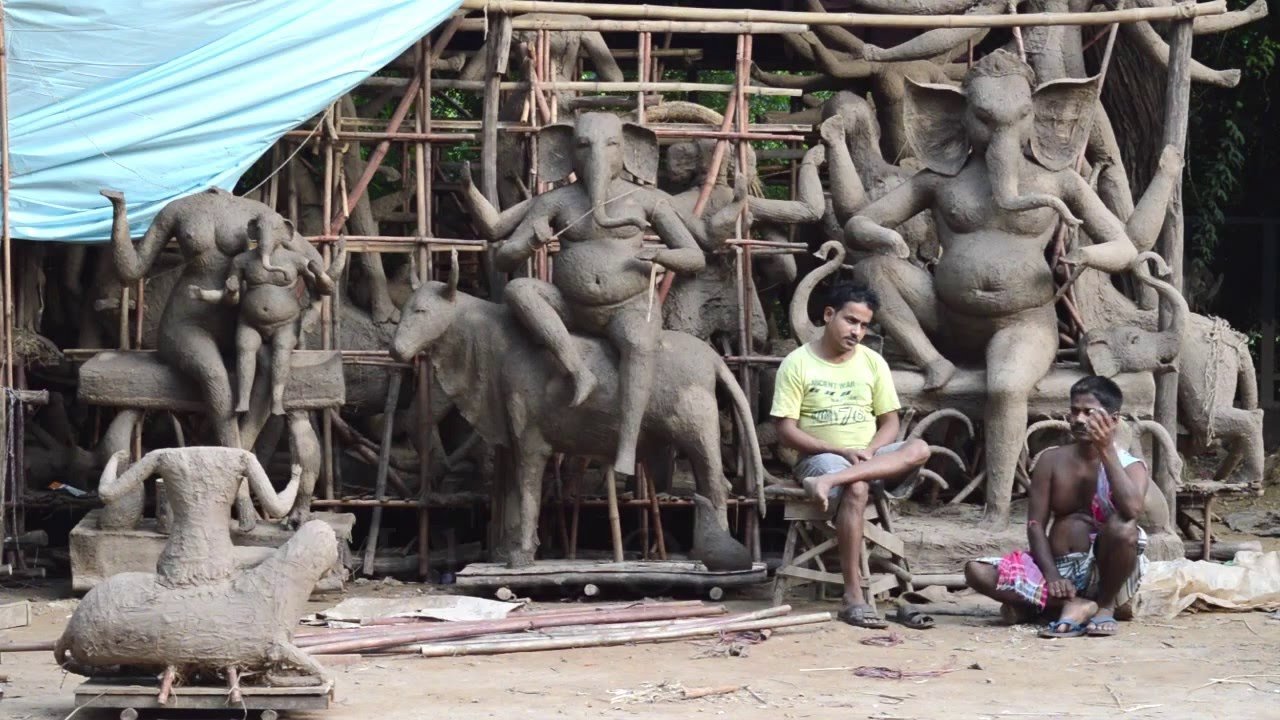 In a report by The Week, idol making artist Montu Pal said:
"It is no less than a jail here, just that there's no cage and no bars. There's hardly any freedom that we enjoy. Its like being a bonded labourer. We struggle a lot to adjust; we feel homesick. Back at home, we take breaks as per our wishes or work according to our convenience but here we have to follow a routine. But then, we cannot abandon our work."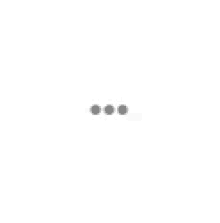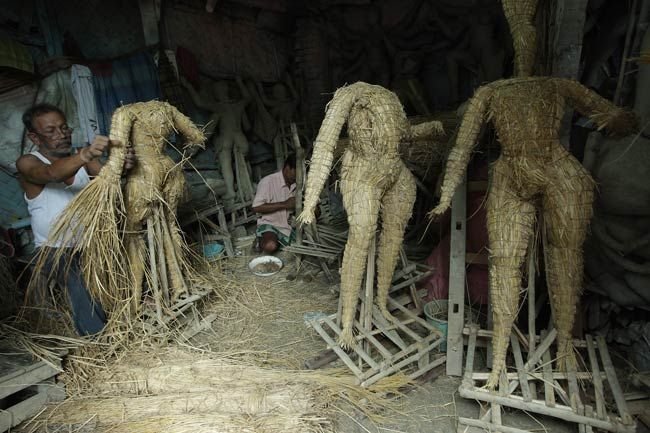 Add to this, the hardwork, monotony and restlessness induced in the process.
 Made in jail-like conditions, once these idols are sold, they are kept in the most glorious pandals and decorated with the most beautiful ornaments. 
Last year, a group of 11 artisans met the demands of the NCR region, and received roughly 30 orders from Delhi, Rajasthan, Haryana and Punjab- individual and committees combined.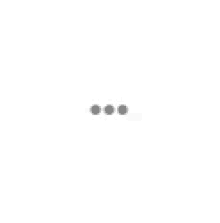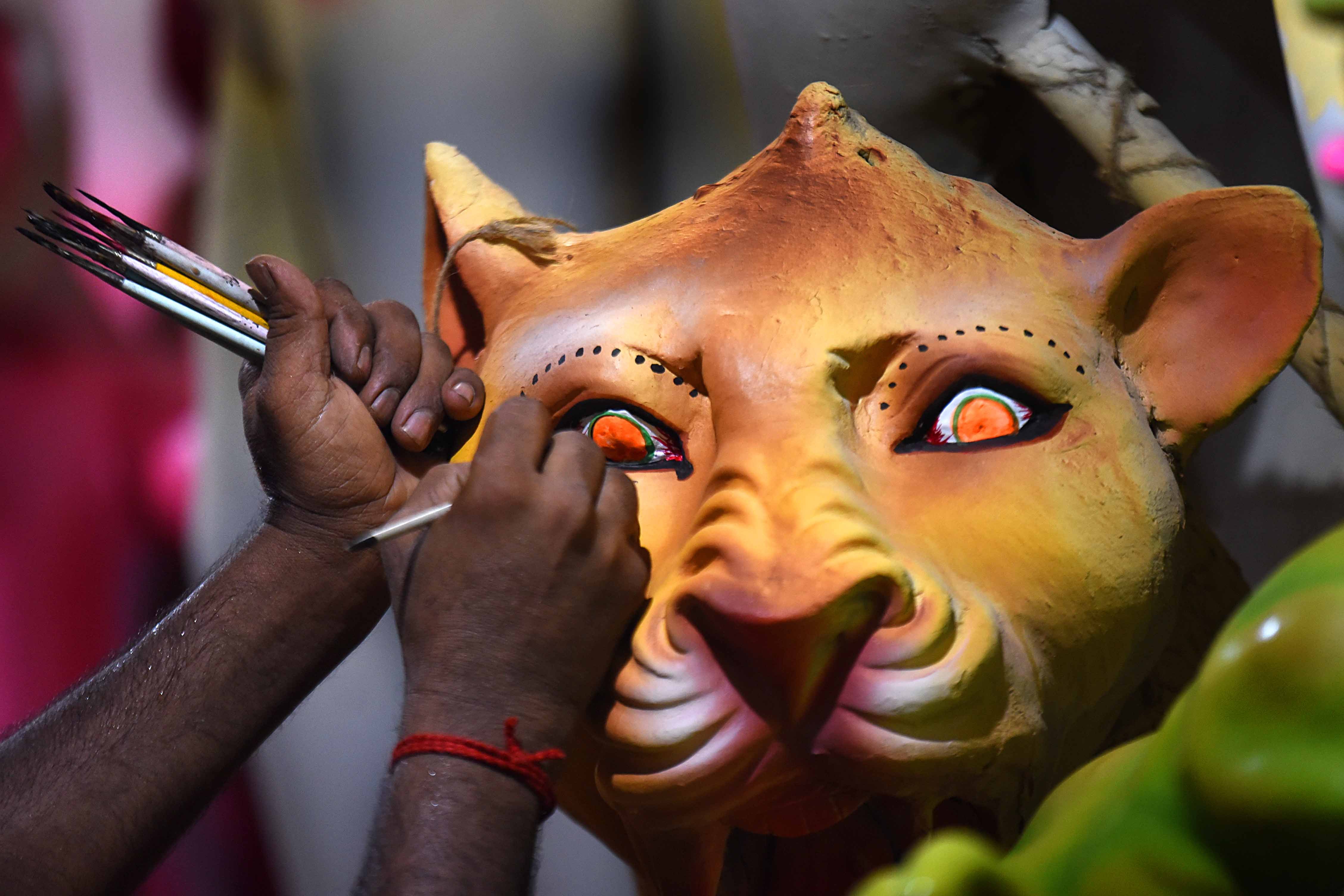 They come to the city around 3 months before the festival begins, working for 15 hours a day, sometimes, to meet the demands. 
These artists make larger-than-life murtis, but live quite simple, sometimes even deprived lives themselves.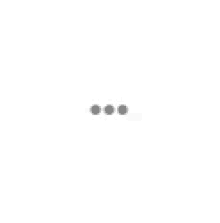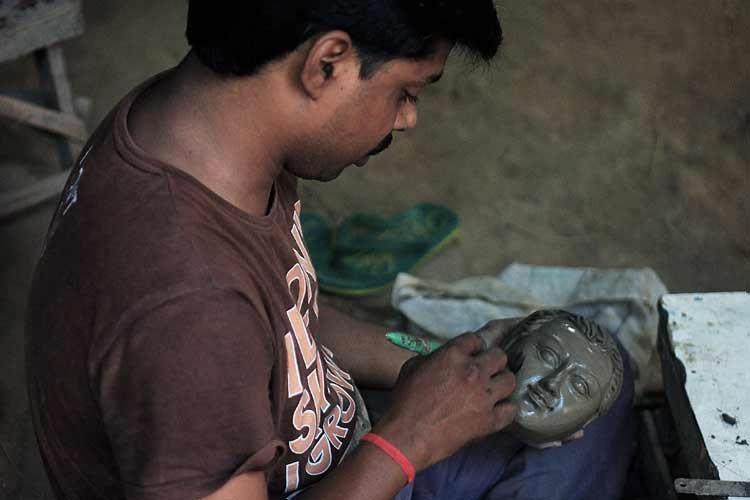 Lastly, the struggle to maintain a balance between following the passion and making money.
Govind Nath, head artist at Delhi's famous Kali Mandir at CR Park, says that many idol makers struggle for basic income.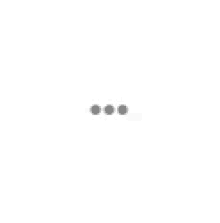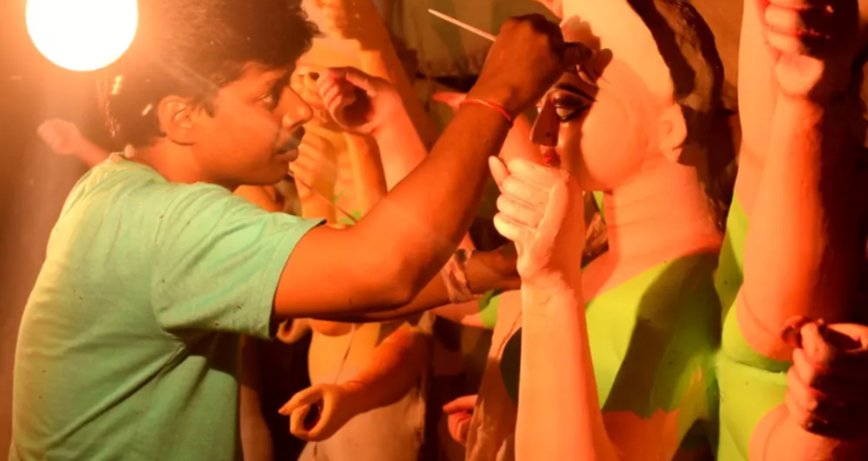 And that is the reason a lot of young people are opting out of the family profession. 
In an another interview given to News 18's Shomini Sen last year, Nath said:
I haven't learnt anything other than this...The hard work that is required in this profession is too much and the money is not sufficient. If my son wants to learn, he will, but I won't force him to take up this profession.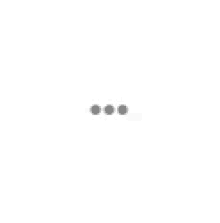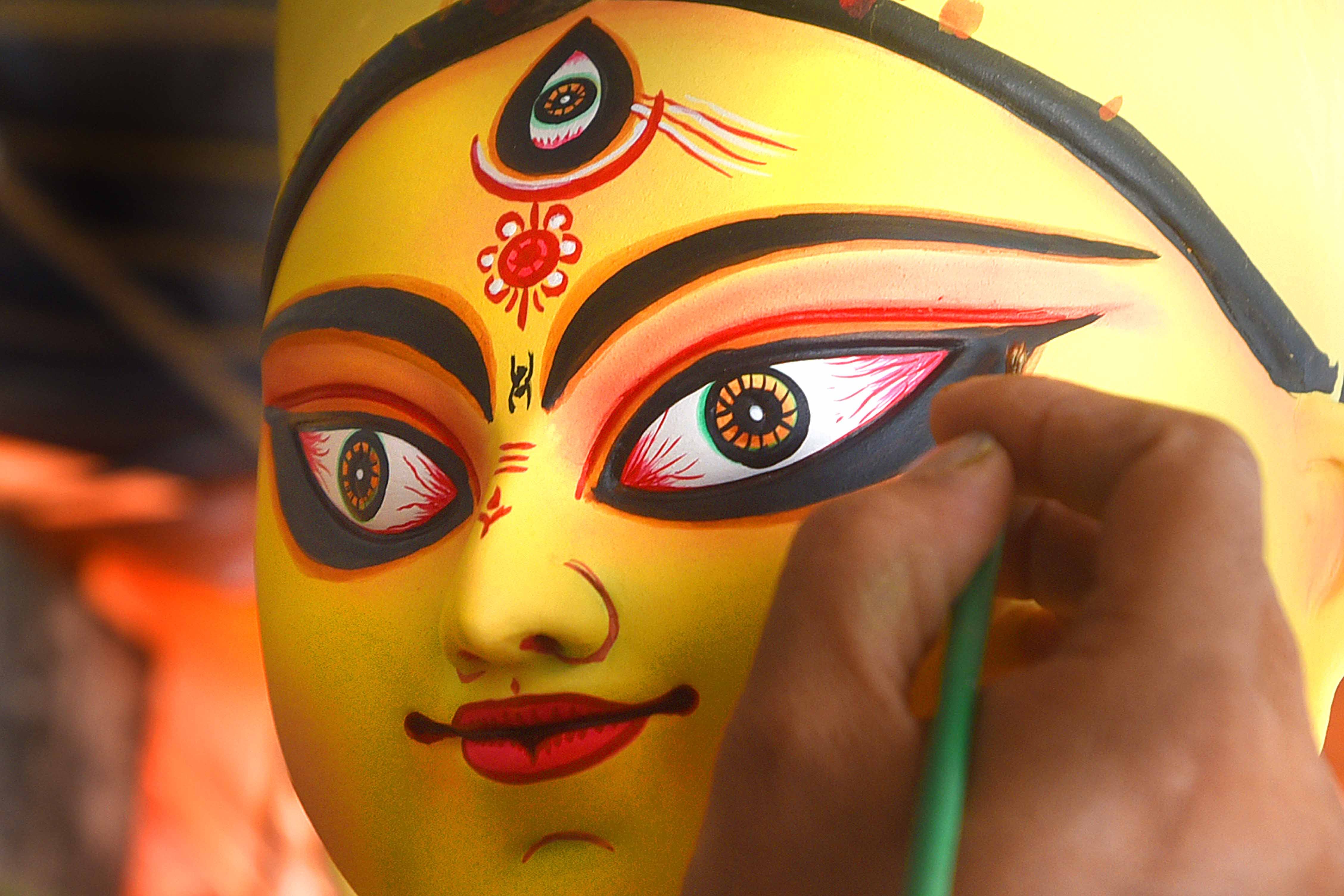 What's the future of idol making?
With the diminishing interest of the younger generation in this profession, the question is, who will make the idols in future?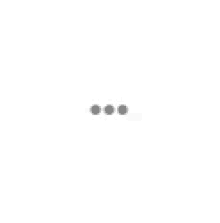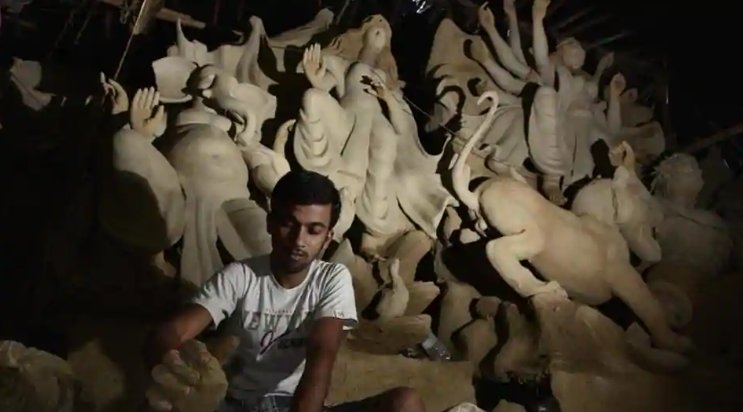 Raghunath Pal gives the answer to this question in the same interview.
This art of making idols won't die, work will continue.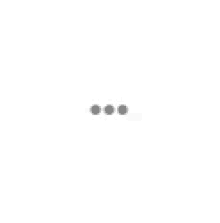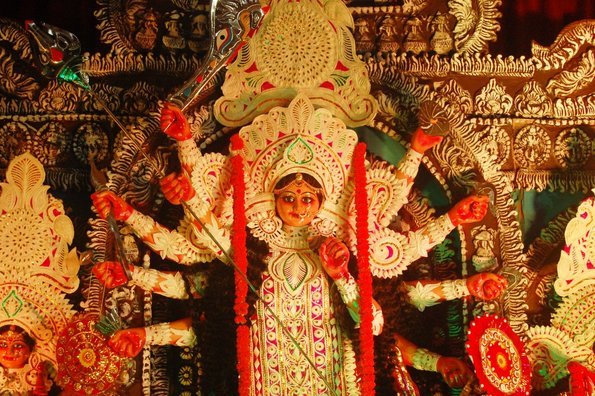 It makes sense, too.
We have to be optimistic and believe that because the festival is always going to be celebrated, there will always be people who will be inclined towards making idols.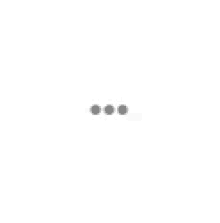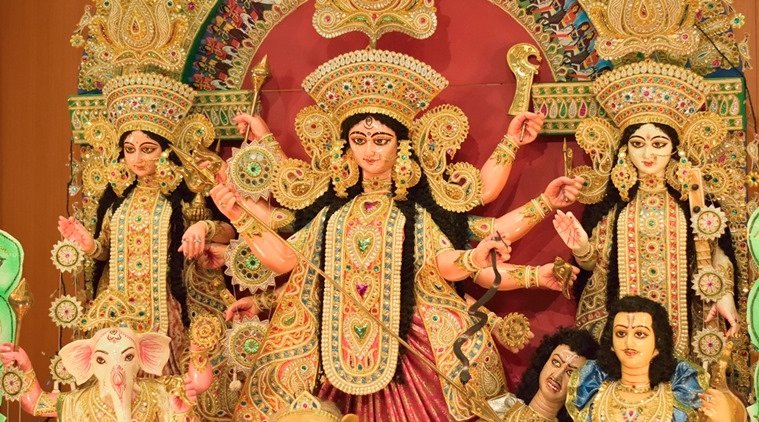 Bridging the gaps and transcending the boundaries
Hasem Ali, a resident of Dalgaon in Assam's Darrang district, is a very famous idol maker in the region. Talking about his art and the fact that he is a Muslim making these idols, Hasem told The Times of India:
My art is a gift from God...When people say my art and I stand as a symbol of communal harmony, I can't ask for more. Though they are known by different names, all religions are the same.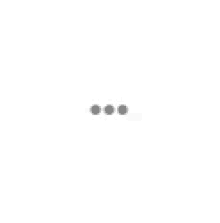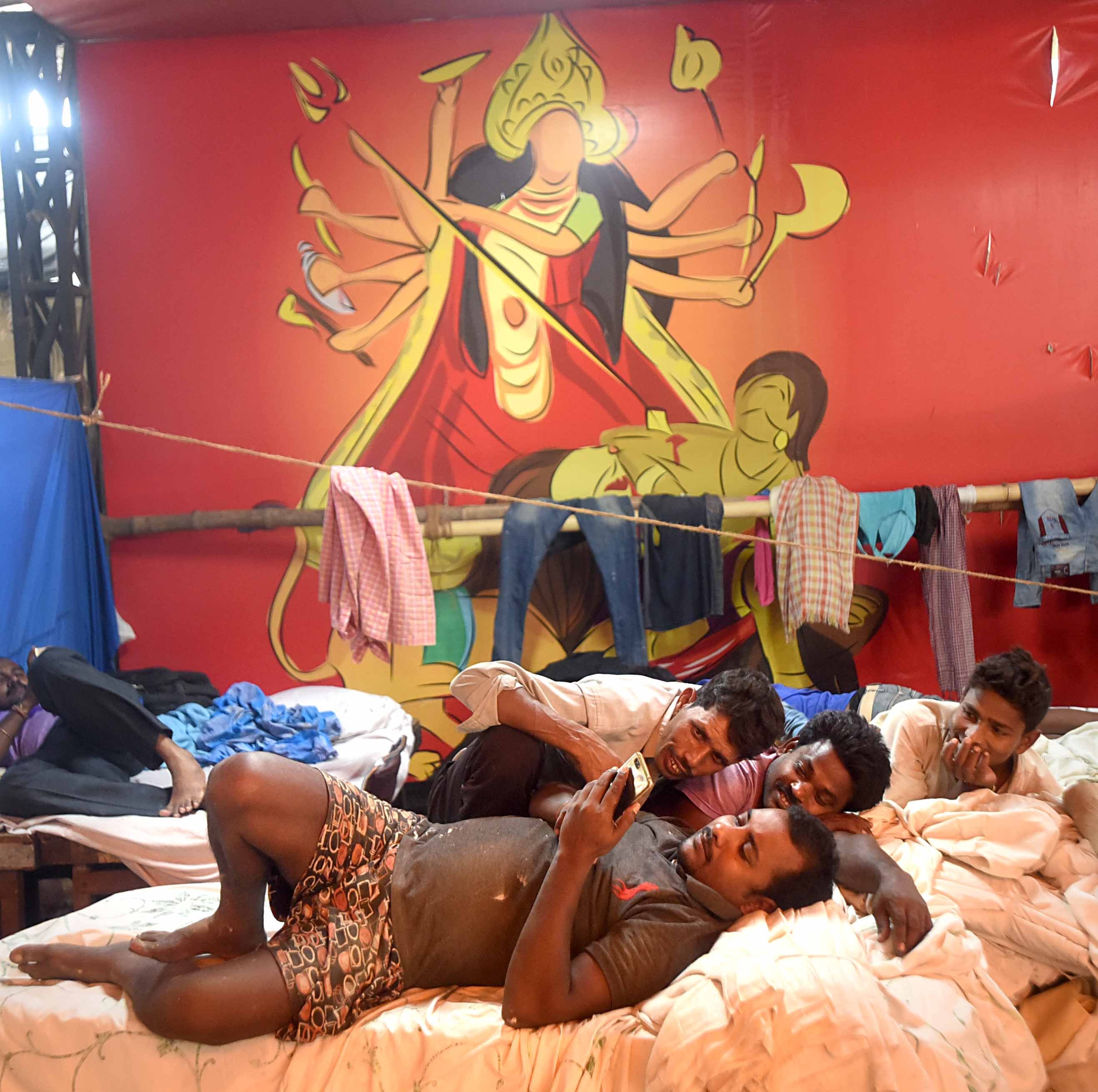 Truly, idol making is more than just a profession.
The process of turning raw clay into a physical symbol of unbreakable faith, involves transformation.
And this transformation is symbolic of everything that happens in our lives, and of the ones after, if you believe in that. 
Feature image credits: KR Deepak/The Hindu