Pups are as adorable as they're naughty. This little pup was on his own adventure trip discovering new areas when he suddenly found himself in a tight spot, quite literally.
A little black and white puppy in Medipally, near Hyderabad, got stuck in a narrow gap between two buildings. But he was lucky to have some really nice dog-loving people around him who kept this little dog alive till help arrived.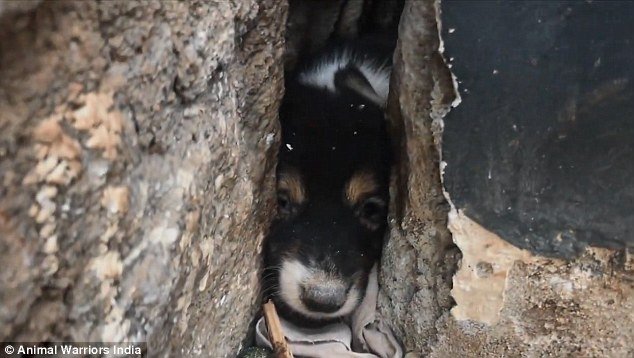 It was an extremely narrow gap and this helpless little dog just wasn't able to move. So the locals worked out a rescue plan and a group of animal activists called Animal Warriors India were called to help.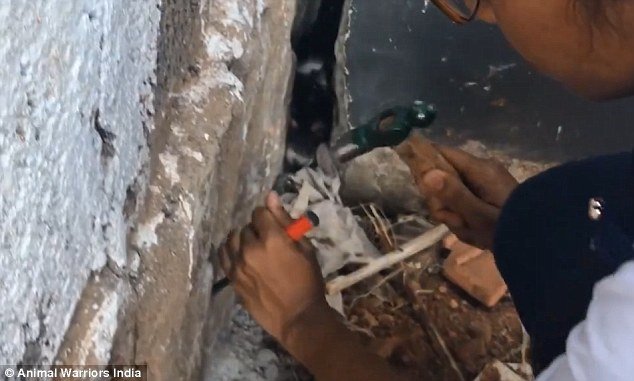 The rescuers slowly began to remove the bricks using a hammer and a chisel to make space for the dog to come out.
When there was enough space to move, the little pup immediately came out and was readily lifted by one of the rescuers.
What a moment!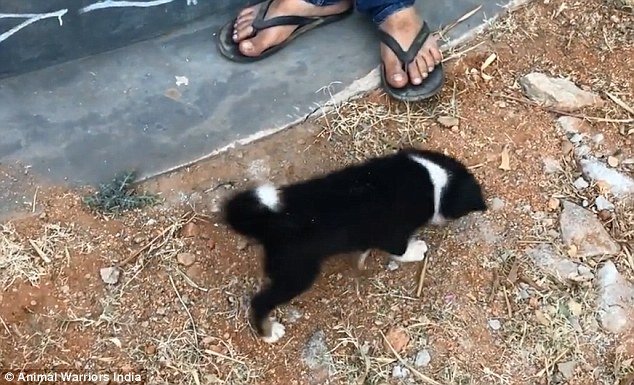 The pup wasn't able to walk steadily right after as his limbs hadn't moved for 3 days, but he sure did enjoy some warm milk offered to him after the rescue.
You can see how they carried out the task in this video.
Source: facebook.com/animalwarriorsindia
Job well done!
H/T: dailymail.co.uk