A joint team of officials from various departments in Maharashtra will be formed to inspect hospitals to curb the menace of female foeticide, state Health Minister Deepak Sawant has said. 
The team, to function at the district-level, would comprise of officials from the departments of health, revenue, police and Food and Drug Administration (FDA), he said. The decision was taken in a meeting between Sawant and health department officials held yesterday in the wake of 19 aborted foetuses found recently at Mhaisal village in the state's Sangli district.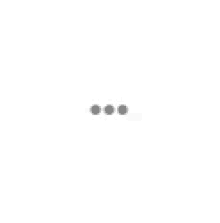 The Sangli police suspect that all the 19 were female foetuses. The discovery of the foetuses came to light after a homoeopathic doctor, Babasaheb Khidrapure, was arrested from Mhaisal in connection with the death of a 26-year-old patient on March 1 at a hospital run by him. 
"A team of officials from police, health, revenue and FDA will be set up in every district which will inspect all hospitals and health facilities," Sawant said in the meeting. 
"The team will have to submit its report to the respective district Collector," he said. The move is aimed to find out the doctors who are working and running hospitals illegally and performing sex-selective abortions, the minister said. 
"The team's report would be helpful in keeping a check on such malpractices," he said. 
Feature Image Source: AFP