Losing your wallet or phone or baggage while travelling is an extremely unpleasant situation to be in. And it's even worse when you know that there's no chance you're going to find it back.
When Gurpreet Singh lost his wallet while travelling in the Delhi Metro, he gave up all hope. But 10 days later, he was greeted with a pleasant surprise!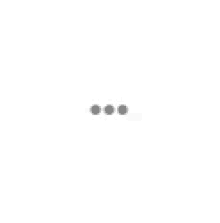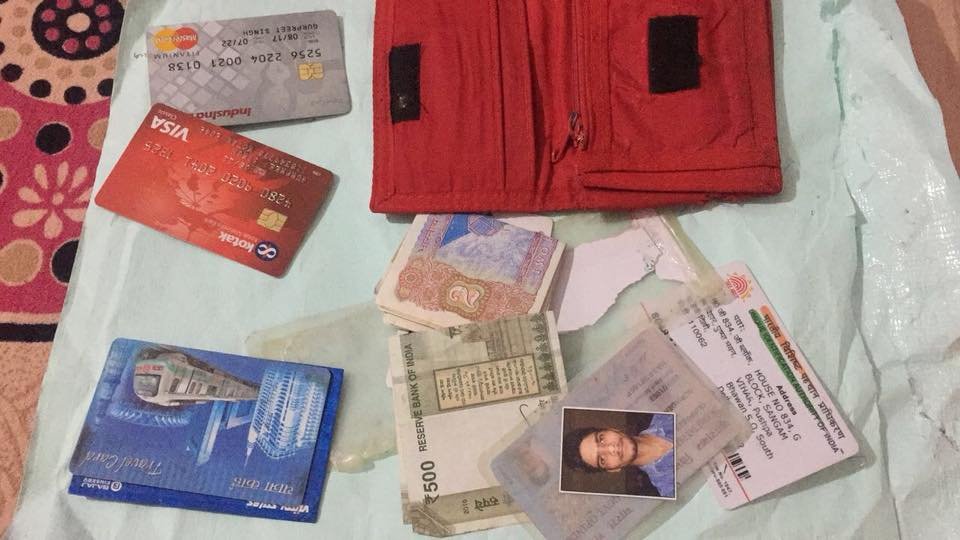 Gurpreet Singh took the last metro from the Central Secretariat station till Lajpat Nagar a few days ago. But as soon as he got off the train, he realised that his wallet was no longer in his pocket. 
As reported by the TOI, the metro officials helped him in searching for the wallet everywhere inside the train. But when they couldn't find it, Gurpreet came to a slow realisation that his wallet and all the belongings in it weren't coming back.
Only, it did. 10 whole days later!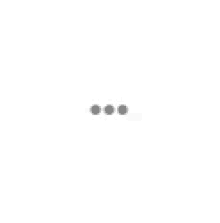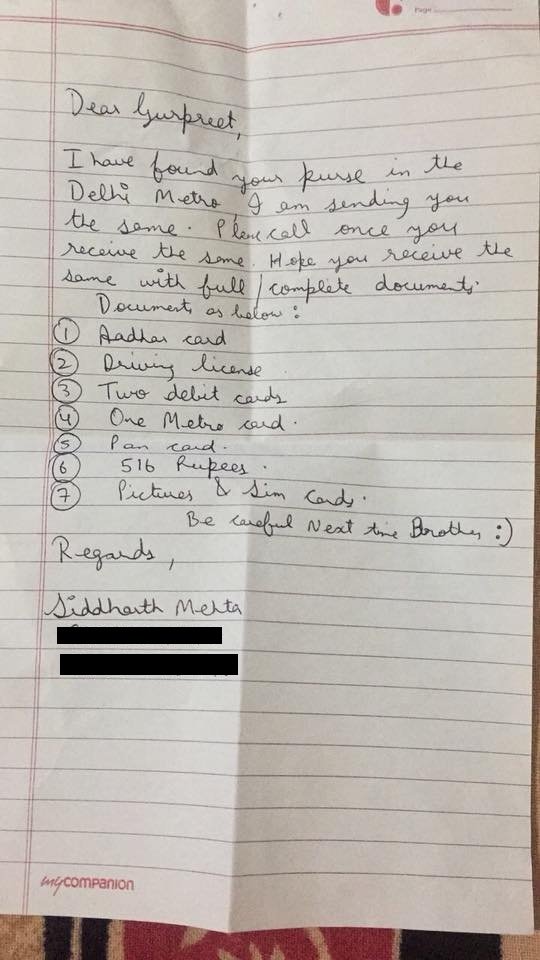 Almost 10 days after Gurpreet had lost his wallet, a parcel arrived at his door via India Post. It contained his wallet and everything inside it was intact.
Apparently, a good Samaritan named Siddharth Mehta found Gurpreet's wallet and posted it to his address with a friendly advice asking him to be careful in the future!
Gurpreet took it to Facebook to share the incident and thank the stranger for his gesture.
Willingness to extend a helping hand is not lost on everyone, after all!